Halal-safe Halloween Snacks
5. Halloween Toppo (Lotte)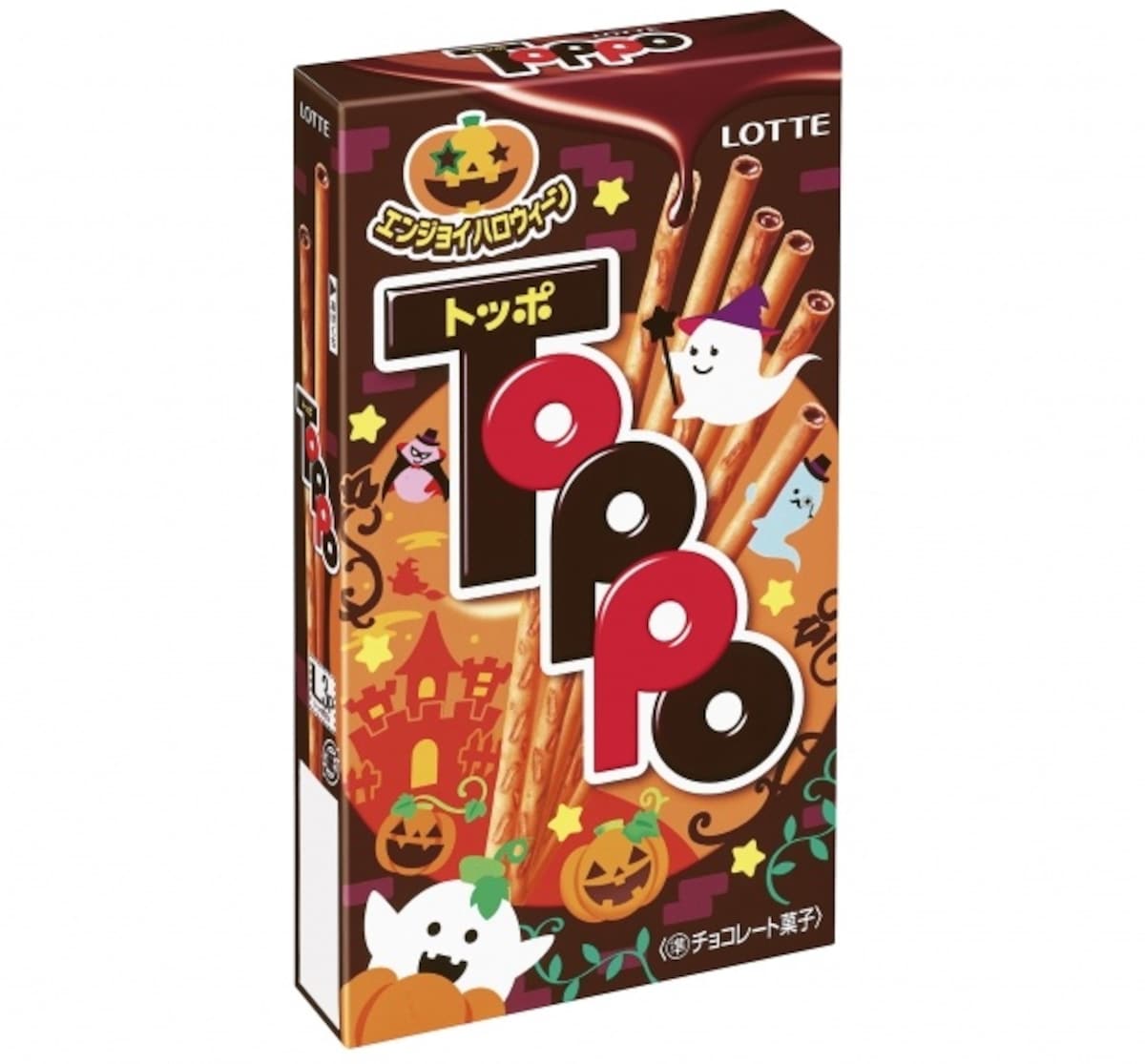 Toppo is sort of like reverse Pocky, with the filling inside the stick instead of coating it. Available in various flavors like chocolate and strawberry, in October the chocolate variety is sold in limited-edition Halloween packaging. If you come across this Halloween Toppo during your travels in Japan, feel free to pick up a box: it's safe to be consumed!
4. Halloween Koala's March (Lotte)
First released in 1984, Koala's March (Koara no Maachi) is the perfect combination of crunchy biscuits and chocolate fillings that melt in your mouth. With cute koala images printed on the biscuits and adorable external packaging, they're a special treat at any time of year. While these koalas come in various flavors, if you're in Japan in October you'll find the chocolate and strawberry varieties in limited-edition Halloween . Both are perfectly clear for nibbling!
3. Halloween Poteko: Pumpkin Gratin (Tohato)
While Poteko potato ring snacks come in various flavors, the sweet taste of pumpkin gratin (kabocha guratan) is only around for Halloween. If you come across this snack during your time in Japan, don't miss out! And best of all, it's okay for Muslims!
2. Halloween Poteko: Umashio (Tohato)
Arriving in tiny triangle packaging, Umashio Poteko is another limited-time Halloween product by that's safe for Muslim consumption. While Umashio (basically salty potato) isn't just a Halloween flavor, you can only find this kind of package in October. With 10 small, pyramid-shaped pouches inside, this one is easy to share, making it a cute little gift for your friends and family!
1. Halloween Happyturn (Kameda Seika)
Happyturn, a well-known and familiar brand of rice crackers in Japan, also offers a limited-time Halloween variant. The special thing about this product is it comes with hidden ghost-shaped rice crackers inside. The sweet, salty and crunchy taste of Happyturn rice crackers will draw you into the addictive taste of Japanese snacks! If you run across this item at any convenience store, not to worry: it's halal!