A Muslim-Friendly Autumn Trip around Tokyo
Summer is over and here comes autumn, the season for strolling around the town while enjoying the beautiful views of koyo, or autumn foliage. But for Muslim travelers, we know it's tough to find halal food when you're on the road. Not to worry: here some tips on Muslim-friendly trips around Tokyo so you can enjoy the autumn view at ease!
5. Ueno Park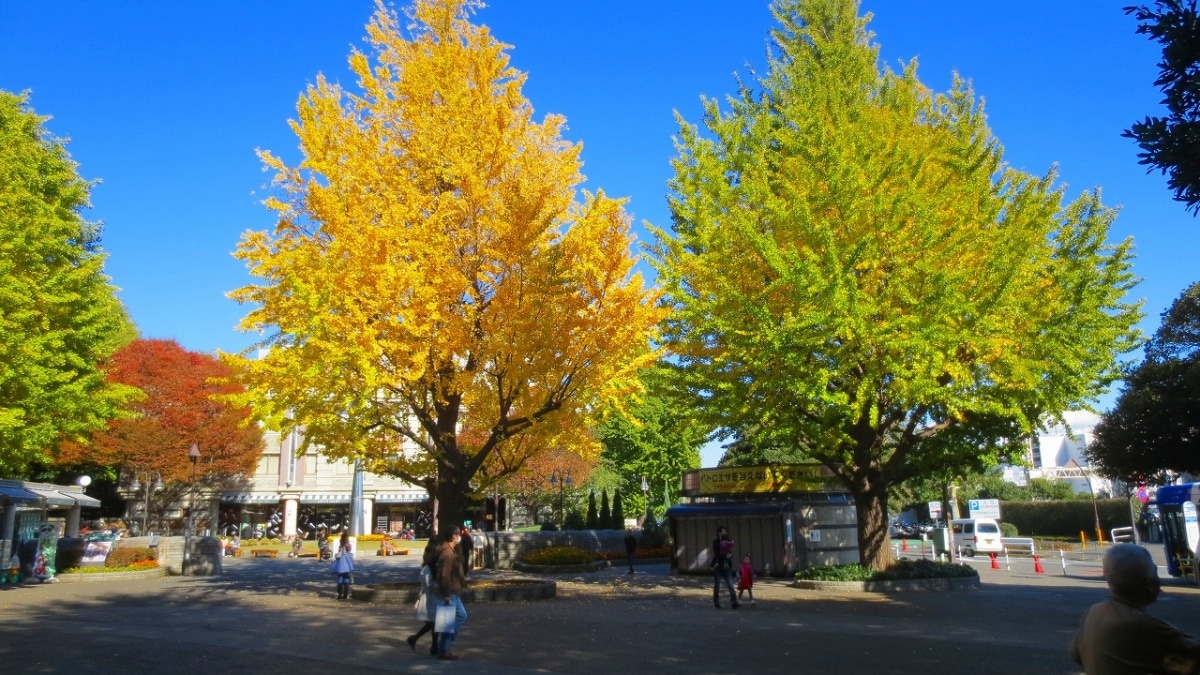 Located just a few minutes' walk from Ueno Station, Ueno Park is one of the best places in Tokyo for an afternoon stroll during the autumn season, when the peaceful green leaves become a beautiful sea of reds, oranges and yellows. The area's many museums, including the Tokyo National Museum, the National Museum of Nature and Science and the Tokyo Metropolitan Art Museum—as well as for Ueno Zoo, the oldest zoo in Japan—make it a perfect place to visit any time of year, but especially in autumn!

Best of all, a few minutes' walk from Ueno Park you'll find Ameyoko Shopping Street, a busy market street between Okachimachi and Ueno Stations where you can find halal food! The Chicken Man stall, where you can eat halal karaage (the Japanese version of fried chicken), is highly recommended. Not just that, if you're looking for a place to pray, not to worry: Masjid As-Salaam (Okachimachi Mosque) is about a 7-minute walk from Okachimachi Station!
4. Imperial Palace East Gardens
Just a few minutes' walk from Tokyo Station, the Imperial Palace East Gardens are part of the inner palace area and the former location of Edo Castle's innermost circle of defense. With various trees in the beautiful Japanese-style garden, it's a perfect place to enjoy the autumn koyo.

If you're searching for halal food in the area, there's a restaurant near Tokyo Station called Malay Kampung, which is one of Tokyo's best restaurants for halal Malaysian cuisine! If you're having trouble finding a place to pray, you can also ask the staff at Malay Kampung. They'll be happy to oblige!
3. Yoyogi Park
While the Imperial Palace East Gardens are a Japanese-style garden, Yoyogi Park, one of Tokyo's largest city parks, is a Western-style space that stretches between Harajuku and Yoyogi. Famous for its ginkgo and maple forest, it's a perfect place to enjoy a view of autumn gold combined with autumn flame. With wide lawns and ponds, it's a great city space for walking and other outdoor activities.

If you're visiting the area, take a 2-minute train ride from Yoyogi Koen Station to Yoyogi Uehara Station. From there it's a 3-minute walk to Japan's largest and most beautiful mosque, Tokyo Camii, making thiat a perfect Muslim-friendly place to visit in the fall. For halal food, how about a taste of halal yakiniku (Korean barbecue) at a restaurant called Gyumon located just a stop away in Shibuya?
2. Shinjuku Park
Located in right in Shinjuku and just a few minutes' walk from Shinjuku Station, this is one of Tokyo's most popular parks, providing a relaxing escape from the busy urban center around it. Comprised of three different styles of gardens (Japanese, French and English) with various types of trees, coming here in autumn will show you a unique blend of beautiful autumn colors. The maple trees in the Japanese garden and Momijiyama on the east side of the park offer the most beautiful koyoviews.

Best of all, a new halal ramen restaurant called Ramen Ouka is just opened in Shinjuku on September 7, 2015, making Shinjuku Park as one of the best places for a Muslim-friendly autumn trip. Enjoying the beautiful view of Japanese autumn and the taste one of Japan's most popular dishes will give you a perfect little seasonal trip!
1. Rikugien
Located just a few minutes' walk from Komagome Station, Rikugien's name literally means "the garden of six principles of poetry. It's often cited as Tokyo's most beautiful Japanese-style garden. With spacious grounds, several teahouses and numerous maple trees that wash the garden in beautiful autumn colors, this is a perfect place to take a leisurely stroll while enjoying a view of some of Tokyo's best koyo.

If you're looking for a place to pray, how about a 3-minute train ride to Otsuka Station for Otsuka Mosque? As for halal food, it's only a 7-minute train ride from Komagome to Ikebukuro, where a number of halal restaurants can be found. The Manhattan Fish Market is famous for its halal American-style seafood, including Manhattan Fish n' Chips and Manhattan Flaming Prawns. As it also provides you with a prayer room, you don't have to worry about where to pray. Just enjoy your meal as long as you want after a delightful walk in Rikugien!