Halal Friendly Bento in Japan
5. Halal Food Deli (Nagoya)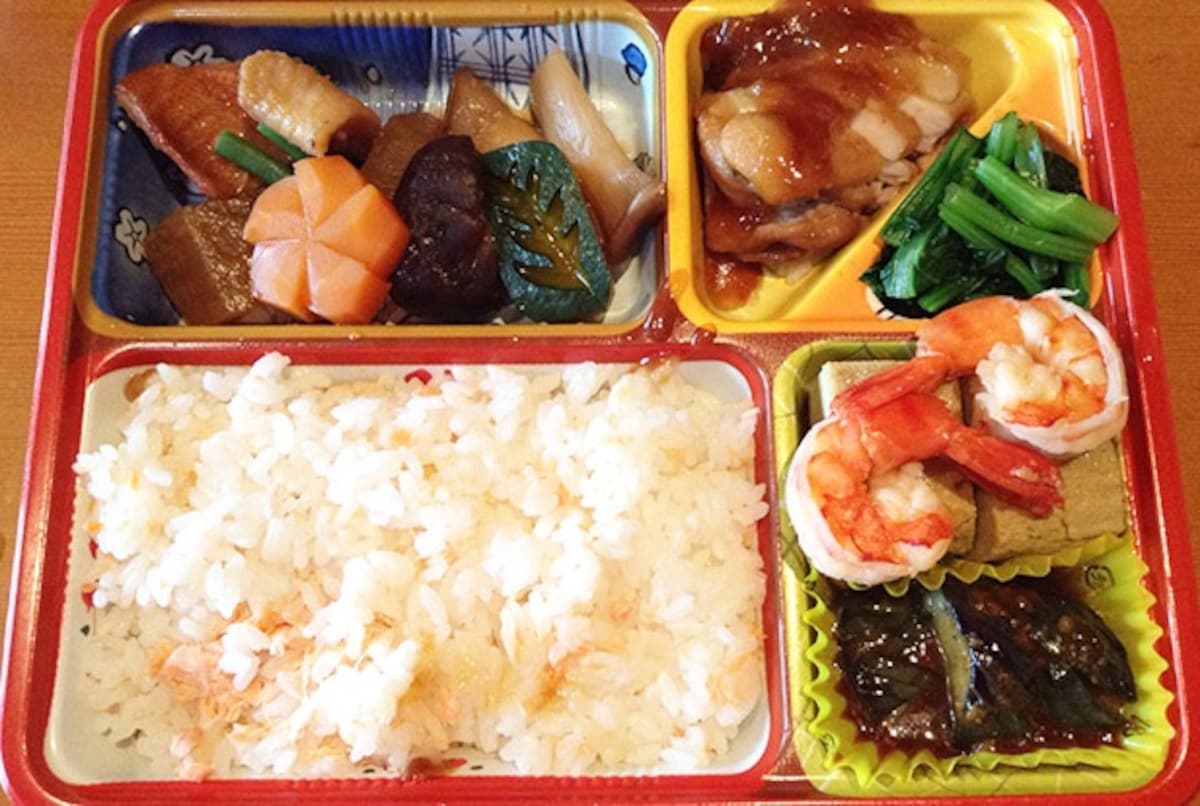 Craving a washoku (traditional Japanese cuisine) bento? Muslim people in Nagoya can enjoy halal washoku bento delivered by Halal Food Deli. The deli offers various types of bento, such as grilled chicken, beef curry stew and seafood vegetable curry. Delivery is even possible nationwide if you don't mind receiving a frozen bento!
4.Malay Kampung (Tokyo)
Searching for something other than Japanese food? Malay Kampung offers a combination of Malay, Chinese and Indian cuisine in a single spot. It also offers some of the best Malaysian cuisine in Tokyo, including halal Malaysian bento such as nasi goreng, ayam madu and mee siam. Delivery is available throughout Tokyo—though the price goes up depending on the weight of the meal and your distance from the store!
3. Indonesian Café & Dining Bulan Bali (Nagoya)
Malaysian and Indonesian cuisine share many of the same dishes, and this is a great spot for any Muslim people who live or travel around Nagoya. Bulan Bali is the perfect place to get freshly made halal Indonesian bento, and you can get halal washoku bento too! Delivery is available in the Nagoya area only.
2. Umemori Halal Deli (Nara)
Offering luxury halal washoku bento, Umemori Halal Deli will deliver its fantastic, fresh flavor right to your door in the Osaka, Kyoto and Nara areas. Live outside the area? Not to worry: the shop also offers chilled shipping to other parts of Japan! Specializing in sushi bento, you can even enjoy the delicious taste of sushi with halal soy sauce. But beware of the price!
1. Halal Bento Tokyo
Kappou Yama, a well-known Japanese restaurant that serves some of the finest halal washoku in Japan, also offers halal bento under the name Halal Bento Tokyo. All the bento are prepared with strictly selected Halal ingredients using a fully halal kitchen and cookware.

Cooked by top chefs, Halal Bento Tokyo is not just popular among Muslim people in Japan, but with Japanese people as well. The Sukiyaki Bento, for example, gives you a delicious juicy taste of halal beef that virtually melts in your mouth. Equipped with a self-heating bento box, just pull the string to enjoy warm bent anytime, anywhere. Halal Bento Tokyo delivers anywhere in Japan, and even offers catering in the Tokyo and Saitama areas.