Stay in a Luxurious 160-Year-Old Farmhouse
Gifu's Hida-Takayama region is known for its thatched-roof farmhouses and traditional Japanese culture. At the region's Wanosato inn, you can rediscover the beauty of this tradition, and feel the elegant spirit of a farmhouse from more than a century ago.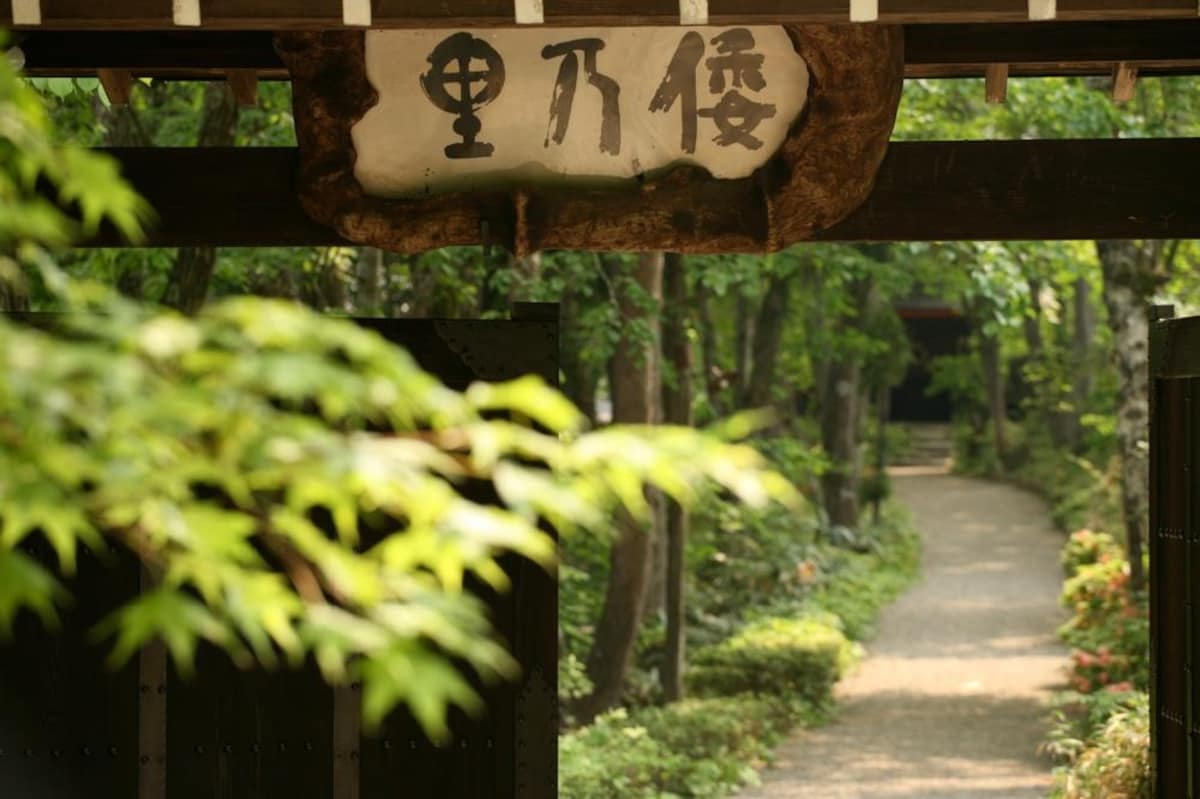 From the start of your travel experience, a courtesy car picks you up from JR Takayama Station and takes you for a 20-minute drive along the Miyagawa River into the quiet mountains. There you'll find Wanosato, a former wealthy farmer's house built 160 years ago in the middle of a 15,000-square-meter (3.7-acre) stretch of nature.

Despite its vast grounds, the inn has only eight rooms. It attracts guests with its traditional Japanese hospitality: a pleasant old house hidden in natural surroundings, a large sunken fireplace, hot spring baths made of stone and cypress, and delicious Japanese food.
160-Year-Old Former Farmhouse
Wanosato has four rooms in its main building and four more in the separate lodge houses. The inn used to be a real farmhouse owned by a wealthy farmer, so every room has a different design and interior.

The Miyagawa River flows through the grounds of the inn, and the dishes served use freshwater fish caught in the streams. You'll also see a big wood-fired furnace and a water wheel. Everything reminds you of Japan's traditional culture from over a century ago.
Interaction Around a Sunken Fireplace
The major attraction of the main building is the big sunken fireplace, with its high ceiling and soot all over. You can feel the inn's history just from looking at it, and there are special tokens of hospitality all around: First, you're welcomed with sweets and tea made at the fireplace, and for dinner you'll be served sweetfish or char grilled around the fire. 


The time after dinner is especially precious, because many guests sit around the fireplace and listen to stories about Hida's history and folktales while drinking local sake. Those stories are told by the local owner, a relaxed man with a cheerful personality who's been living in the region for a very long time. Listening to his fireside tales is one of the pleasures of staying in this inn.

The sunken fireplace has many roles: in winter it warms the room, while in summer it helps air circulation. Its place in the farmhouse is irreplaceable.
Pleasent & Lovely Guestrooms
Wanosato's buildings are demonstrative of the typical Hida-style construction, which uses local lumber and traditional Shunkei lacquer. Every room has a large window with a view of Hida's nature. This picture-perfect view is accompanied by the murmuring sounds of the Miyagawa.

Different decorations are arranged according to the season. For example, in summer there's ice placed in every room, while in winter pieces of firewood are put on display.
Delicately Prepared Japanese Dishes
You'll be fascinated by the beauty of the dishes, which use local and seasonal ingredients. The appetizers are finely decorated with edible wild plants, and the fresh fish and Hida beef add up to a well-balanced dinner that combines taste, fragrance and appearance.

For breakfast, you're served fish grilled on a charcoal brazier, rice cooked in an iron pot, miso soup, soft fried eggs, pickled dishes and much more.
Hida-Kuraiyama Hot Spring
There's a hot spring source on the grounds of Wanosato. In 2010, it was officially registered by Gifu Prefecture and named Hida-Kuraiyama Hot Spring. There's a bath made of cypress in every room, but in the main building there's also a large stone bath that uses a giant stone dating back to the Jomon Period (14,000-300 B.C.).

After you warm up your body in the hot spring and return to your room, you'll find freshly cooked rice with dried plums waiting for you—a token of hospitality that's sure to lift your spirits!