Clean-Aired Cafés: 5 Super Smoke-Free Chains!
If you're a non-smoker, feeling trapped in the tufts of toxic cigarette smoke while trying to enjoy a freshly brewed cup of joe is the absolute worst. Smoke-free sipping may not be Japan-standard just yet, but now you can at least enjoy your coffee smoke-free at a few more non-Starbucks chains almost anywhere in the country!
5. Hands Café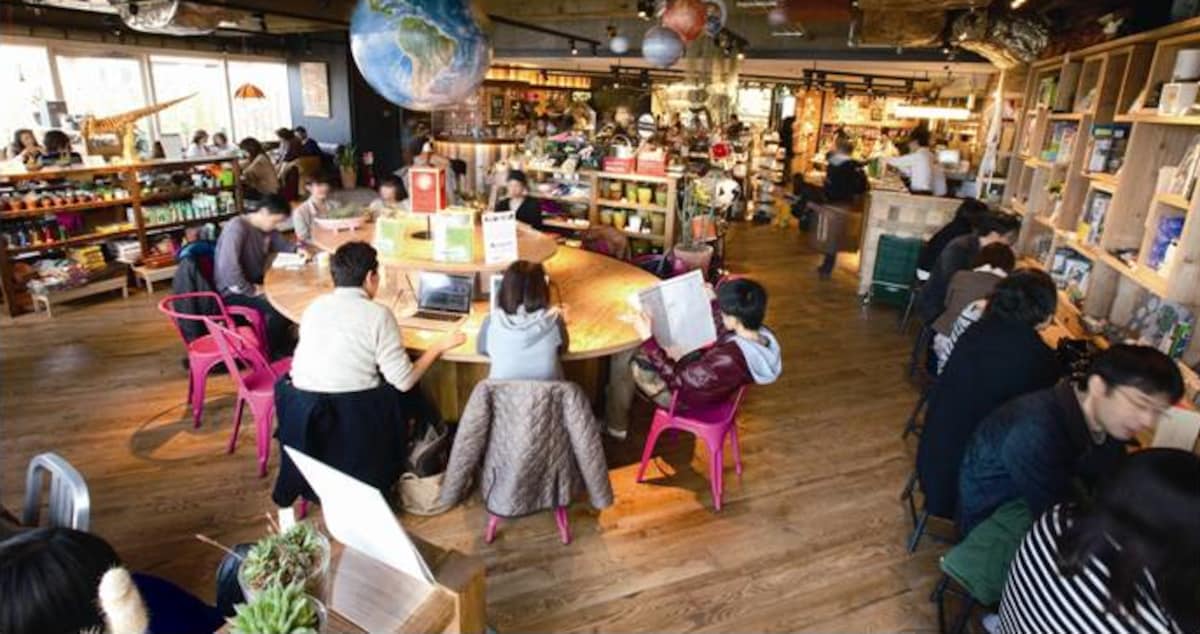 Feeling particularly fashionable? Then you'll blend right in at the Hands Café—because everything here is just so darn stylish! The best-known branch of this trendy little creation is situated above the chaos that is Shibuya's Tokyu Hands, right on the seventh floor. Let's see: there's the cute beverage art, and the avant-garde decor, and then there are also the retro mugs and plates! You could easily spend hours just flipping through the collection of books, ogling the novel items on the shelves, or browsing the internet on the free-use computers. And when you're done exploring Shibuya's Hands Café, hop on over to the Omotesando branch for another few hours of entertainment! Not in Tokyo? Not a problem: Tokyu Hands can also get you served in style in Saitama, Osaka, Hiroshima, Fukuoka, Kagoshima or Naha!
4. Wired Café
Drinks served in Mason jars, unobtrusive background music, and a comfy yet stylish atmosphere will welcome you in with a warm embrace at Wired Café. Offering a variety of items, from pizza toast and potato wedges for when you get the munchies to full-on meals like pasta and hamburger steak—and of course yummy desserts!—Wired Café is the perfect place for buckling down to get some work done. Free in-store Wi-Fi and free-use PCs are just additional perks at these cozy cafés, which can be found in over a dozen locations, including Shibuya, Shinjuku, Kichijoji and Shinagawa in Tokyo, as well as hotspots in Tochigi, Saitama, Kanagawa, Kyoto and Osaka.
3. Rose Bakery
Nestled inside the glamorous Isetan Shinjuku, Rose Bakery is a godsend for those who just can't seem to get away from the smoke. Here you can enjoy a freshly brewed cup of tea or coffee with a bite or three of delightful Parisian favorites like quiche, zesty tartlets and carrot cake. The simple yet sophisticated decor of the eat-in area offers the perfect atmosphere to catch up on some reading. Other stores can be found in Kichijoji, Ginza and the Marunouchi area, or why not stop by on your way through Haneda Airport?
2. J.S. Pancake Café
Because who doesn't like pancakes? Light and fluffy discs, piled high and drizzled with sticky syrupy goodness ... It's like biting into a delicious stack of clouds!

Hungry yet? Serving both sweet and savory pancakes, J.S. Pancake Café is suitable for brunch, lunch, dinner and even boozing. The simple wooden furnishings give each store a cozy feel. Treat yourself to a decadent brunch on a weekend, or nourish your soul with some strawberry banana pancakes after a long day of work. Stores can be found in Tokyo's various hipster neighborhoods, as well as select spots in Saitama, Kanagawa, Kanazawa, Nagoya and Osaka.
1. Afternoon Tea
If you ever feel like having a tea party—or if you get a craving for freshly baked scones—pop on over to Afternoon Tea. Located in almost every popular shopping, dining or entertainment district from Sapporo to Naha, these charming non-smoking cafés are designed to make you feel right at home. You'll find the standard Assam, Darjeeling and Earl Grey, as well as a variety of herbal teas and chai. Wherever you are, the perfect pot of tea awaits!