10 Historical Sweets from Hokuriku
Hokuriku is located in the northwestern part of Japan's main island of Honshu, and you can easily visit with the Hokuriku Shinkansen in about two or three hours from Tokyo. Hokuriku has various wonderful omiyage (souvenir) sweets for travelers. Below we'll show you 10 historical sweet souvenirs you simply must buy on your next Hokuriku trip.
10. Choseiden (Ishikawa)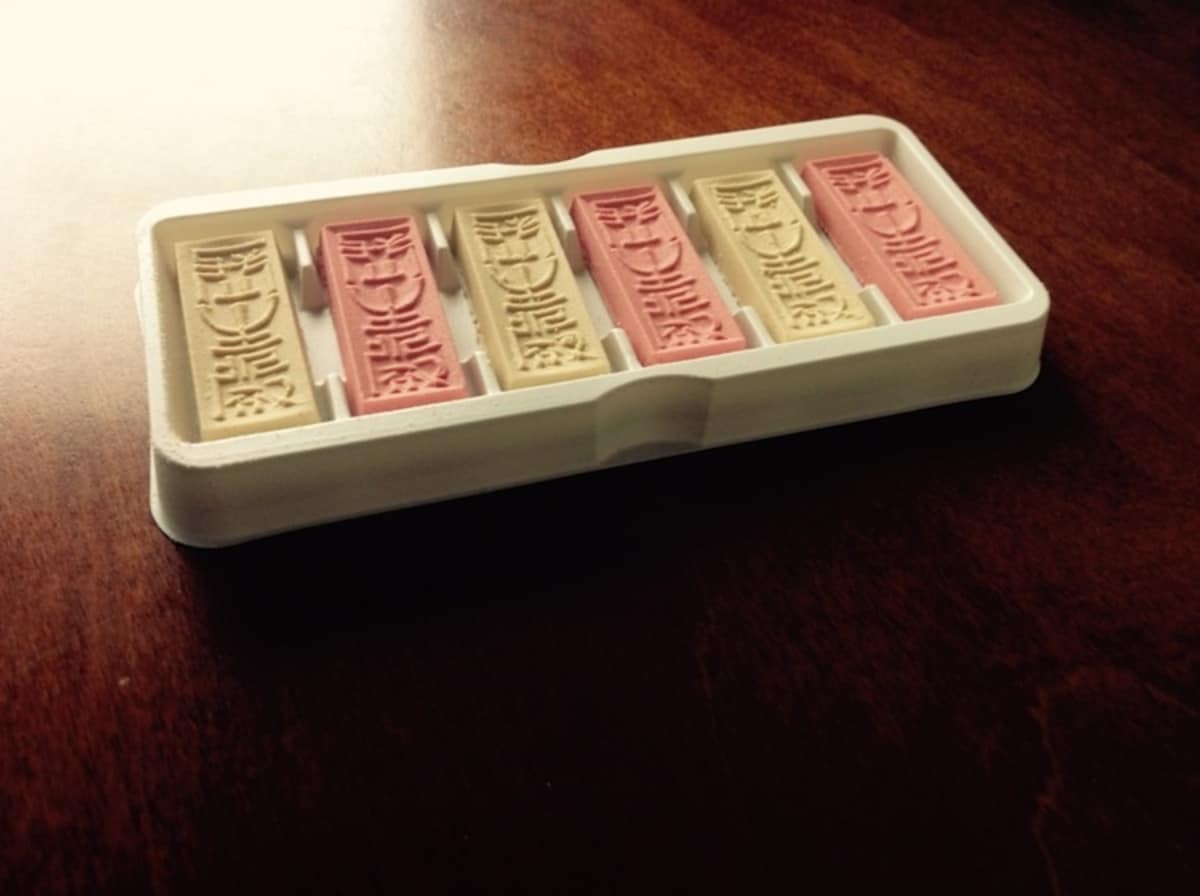 Choseiden is a symbolic confection of Kanazawa, with a history of some 400 years. It's a kind of rakugan, which is a Japanese hard candy made of rice starch with refined Japanese sugar and syrup. You can get four pieces for ¥1,080.
9. Jiro-ame (Ishikawa)
Jiro-ame is a traditional candy made by Tawara-ya in Kanazawa, which has a long history as a candy shop. This shop has various types of candy, with Jiro-ame particularly popular for travelers. One pack is ¥1,080.
8. Tsuki Sekai (Toyama)
Eighth on our list is Tsuki Sekai, which is a traditional confection from Toyama Prefecture. This venerable dry sweet is made of eggs, refined Japanese sugar and golden syrup. This is the perfect confection to compliment Japanese green tea and black coffee. One piece is ¥432.
7. Amazake Manju (Toyama)
Amazake Manju is a Japanese sweet bun. Originating some 240 years ago during the Edo Period (1603-1868), the snack is still made with its traditional recipe to this day. Its characteristic subtle flavor comes from homemade, sweet, mild sake, or amazake. One piece is ¥140.
6. Fuku-ume (Ishikawa)
Fuku-ume is an auspicious Japanese cake of waffle cups and bean jam sold only during the New Year's season. Its plum flower (ume) shape comes from the family crest of the Maeda family, the feudal lords of Kanazawa. One piece is ¥147.
5. Mizu Yokan (Fukui)
Mizu Yokan is also a representative Fukui confection. It is a juicy and melty Japanese jelly. Interestingly, Fukui residents enjoy this in midwinter while warming themselves under kotatsu heated tables.
4. Owara Tamaten (Toyama)
Owara Tamaten is the signature sweet of the town of Yatsuo, which is famous for the Owara Kaze-no-Bon Festival, a dance festival held from September 1 to 3 each year. one of Toyama's three most famous confections, the golden cubes are made from eggs, sugar and agar, and taste like toasted marshmallows. One piece is ¥95.
3. Wari Gori (Ishikawa)
Wari Gori is a delicate, soft candy made by hand. Drying agar for six days brings about its crystal clear color. You can enjoy both the refreshing flavor and the ensuing mellowness in just one bite. One pack is ¥160.
2. Ankoro Mochi (Ishikawa)
Ankoro Mochi, produced by a long-running Japanese confection shop called Enpachi in Ishikawa Prefecture, is a popular rice cake made with bean jam. The rice cake is made from glutinous rice (mochi) and wrapped in a bamboo sheath. One pack is ¥370.
1. Habutae Mochi (Fukui)
Habutae Mochi is a representative Fukui confection. It is a silky rice cake made with rice, sugar and syrup. Its name, Habutae, is derived from Habutae silk textiles, which represent a traditional industry in the region. 10 pieces are ¥540.