Nagano's Top 4 Omiyage Snacks
Nagano prides itself on being the ideal place to have your winter vacation. It has a wide array of onsen (hot springs), ski and snowboard resorts, and last but not the least—flavorful apples! It's therefore important to know what to bring back to your loved ones once you visit. Here are our top four picks of Nagano omiyage snacks.
4. Ina-no-Mayu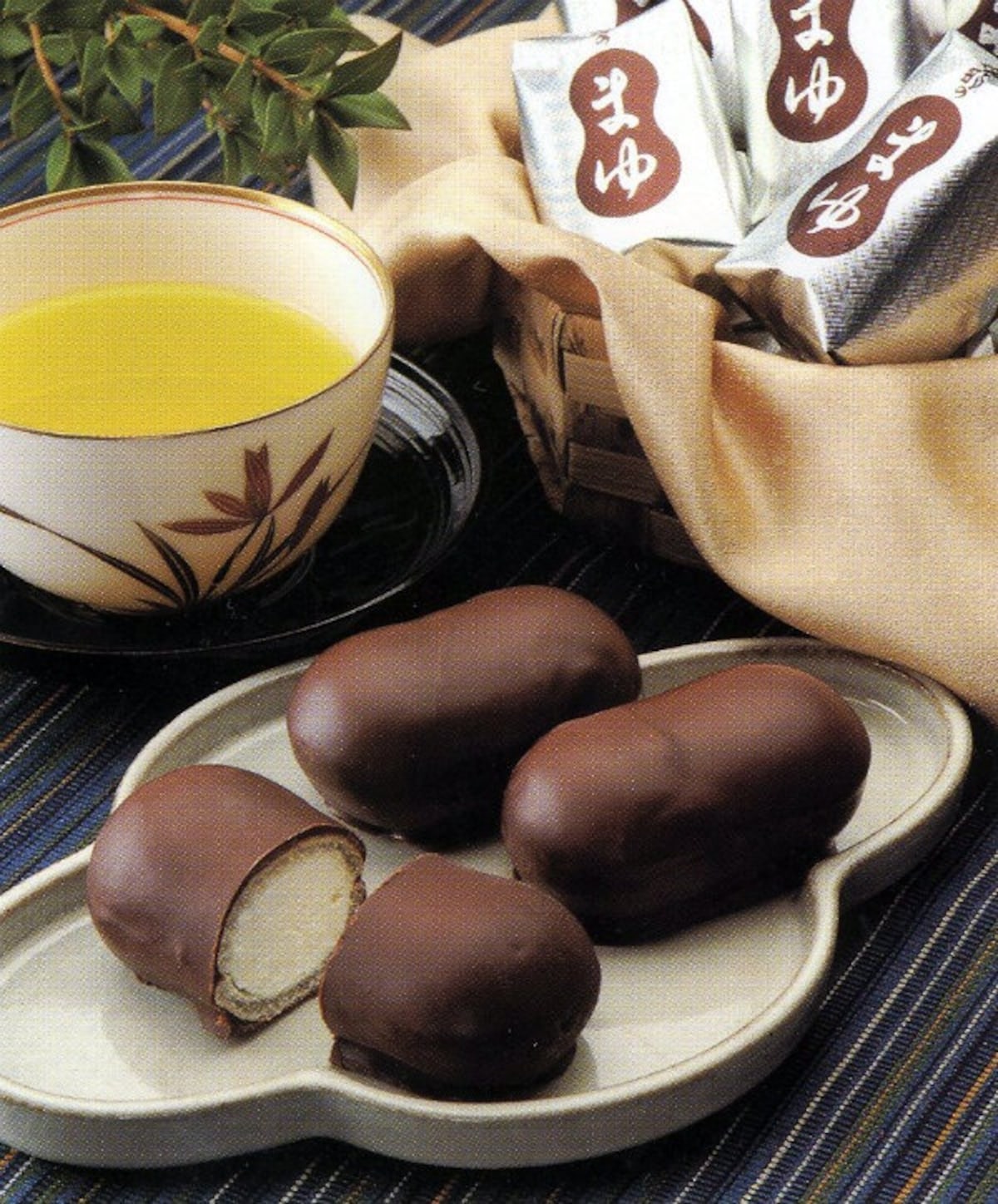 Ina-no-mayu is an incredibly simple snack from Ina City made of only whipped cream, monaka wafer and chocolate. When it was first sold, it was called fukutawara (literally, lucky straw bag), but this name proved to be difficult to say. So people referred to it as the "candy in the form of a cocoon," where the Japanese for cocoon is mayu. In time, it simply became Ina-no-mayu, or the cocoon of Ina.

This snack has a long history, and had been proven to be quite popular among the Japanese locals. It is appreciated as a good choice for a gift but, it's also trendy for local high schoolers, who often buy a piece or two on their way home.
3. Ringo Otome
Literally translated as "apple maiden," this rice cracker is made up of baked dough topped with a thinly sliced apple. Since fresh raw apples are used in manufacturing this product, the flavor changes each season. There are times when it has a strong sour taste; other times it's honey-like sweet; there are also times when it has a very strong apple aroma. It's a good afternoon snack for kids and adults alike.
2. Kurumi Yamabiko
Kurumi Yamabiko brings a nostalgic flavor of caramel and walnuts, imitating the warmth and tenderness of a home on a Sunday afternoon. The crunchiness of the outer layer and the chewy mix of caramel and walnuts inside make this snack a must-buy for any tourist or visitor of Nagano. Its flavor can surely win over any sweet tooth, which makes it an ideal gift for anyone—neighbors, colleagues, friends and family. It's totally deserving of the second spot on our list!
1. Raicho no Sato
Raicho no Sato definitely deserves the top spot, as Japanese locals have been buying this product for over 30 years now. This Western-style cream sandwich cookie pays homage to the ptarmigan, a medium-sized bird mostly found in the Central Alps bordering Nagano. The name raicho, or thunder-bird, was granted due to the bird's raspy and harsh voice.

Aside from its name and symbol, the taste of this snack is also worthy of praise. The crisp texture of the cookie and the subtle sweetness of the cream perfectly match hot beverages such as coffee and green tea, making it the ideal omiyage, or souvenir, for your friends and family.