Complete Your Kitchen with the Wonder 500™
A dream come true for all culinary adventurers, The Wonder 500™ has compiled a collection of elegantly designed and extremely functional kitchen gear.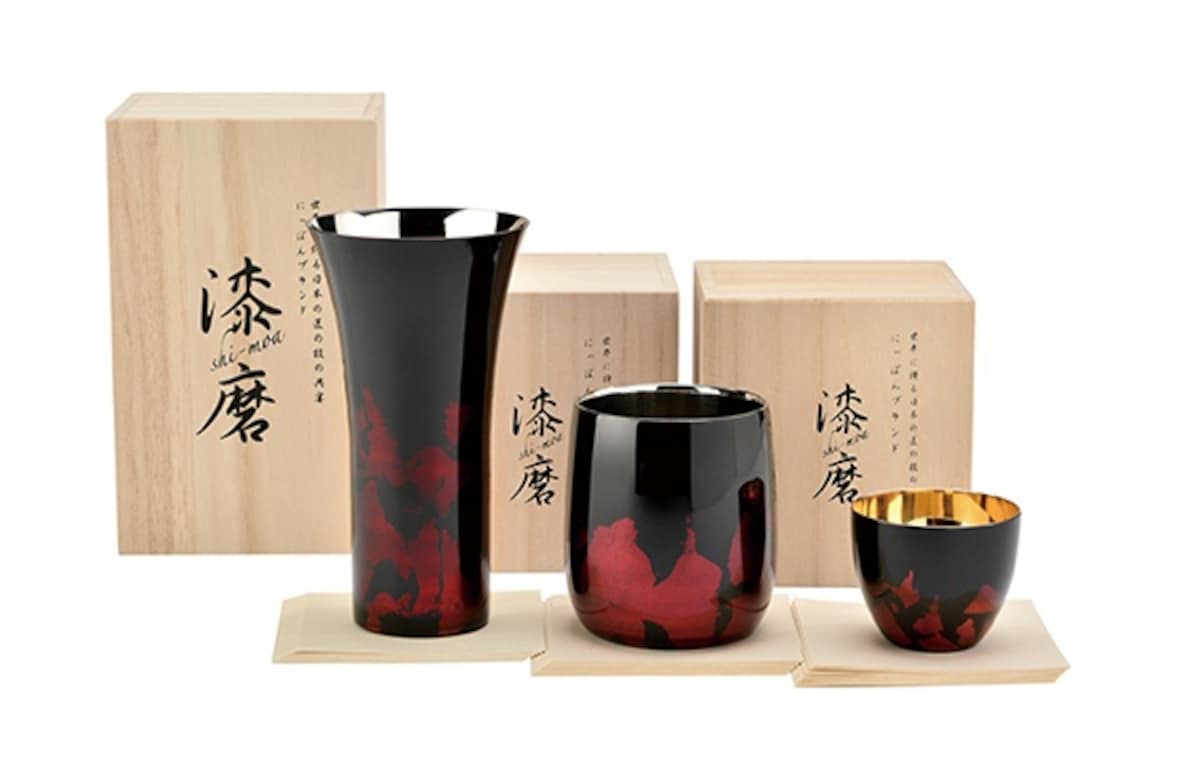 These gadgets are also great for serving (and greatly impressing) company when anyone comes over. Combining Japanese traditional artistry with modern design and utility, each one of these could also make great travel gifts—known in Japan as omiyage. Every detail of the pieces below is thought through, making them unrivaled on the market not only for their functionality, but also their artistry!
5. Birdy Cocktail Shaker
This beautiful cocktail shaker, named the "Birdy," boasts a superbly elegant and streamlined, sleek design with a refined, stainless texture. It was developed by a manufacturer of components located in the city of Toyota, Aichi Prefecture, an area that has traditionally served as the backbone of Japan's automotive industry.

The company applies its time-tested abrasive technology to process and polish the interior of the shaker. Capable of extracting and accentuating the flavor of cocktails, this product is held in high esteem even by professional bartenders.

The specific, slightly curved outline of the product was chosen as the optimal design for mixing cocktail ingredients. The nicely rounded shape keeps enough air inside the shaker so the cocktails mixed in it have a mild and pleasant flavor. With it, users can re-create and enjoy the authentic taste of high-grade bars in the comfort of their own home.
4. Tsukiji Dried Bonito Shaver
Dried bonito is a traditional taste of Japan. This dried fish was at one time cut with a knife, but a specialty shaving tool was developed that takes the blade from a carpenter's plane, reverses it and inserts it in a box. Long ago it was a common household tool, but nowadays the majority of dried bonito shaver users are professional chefs.

Wholesaler Fushitaka Co., Ltd., which handles dried bonito and kelp at the Tsukiji fish market in Tokyo, is now marketing this tool to the general public so people can enjoy the flavor of freshly shaved dried bonito in their own homes. The plane is at an angle to make it easy to use, and the blade is set in the wood to prevent accidents, making this tool accessible for everyone, from novices to professionals. Fushitaka also holds free workshops showing how the blade in the plane can be adjusted and offering instruction on proper use of the tool.

In recent years, it seems there have been cases where pastry chefs from outside Japan have come to purchase the dried bonito shaver and use it to shave chocolate! Using this dried bonito shaver will certainly provide a freshly shaven taste of Japan!
3. Faro Coffee Dripper & Pot
The Faro Coffee Dripper & Pot uses an innovative stainless steel filter. By not using paper filters, the Faro extracts as much of the savory flavor contained in coffee's oil as possible, allowing you to enjoy the true aroma of the coffee. The pot, dripper and lid are all the same diameter, allowing you to stack them for storage. It's a simple form that enriches your daily coffee time.

This coffee maker was created with the user in mind. Lines indicate the amount of coffee and water needed, eliminating the need for measuring. With no paper filters to throw away, it's a superior product that's also environmentally friendly. The simple design leaves a beautiful impression.
2. The Lucky 12 Liquor Cups
The Lucky 12 drinking cups are produced by Mino ware potters who have been in business for over 90 years. The juni-shi, or 12 signs of the Eastern zodiac, took root in the lives of the Japanese people long ago, and these aren't simply figurines, but can be used as containers or cups as well. They're fun to look at and also practical. Although they may not initially appear so, these containers are perfectly stable, so you don't need to worry about them falling over.

Mino ware is earthenware with a long history and tradition, stretching over 1,000 years back to the Heian Period (794-1185), and designated as a traditional craft by Japan's Ministry of Economy, Trade and Industry. Unlike the pottery of other regions, many Mino ware pieces for practical use have been made since the Edo Period (1603-1867), making it the perfect creative medium for the playfulness of the Lucky 12.
1. Kamado-san Earthenware Cooking Pot
Kamado-san is an Iga-yaki earthenware pot for rice cooking using coarse soil obtained from a 4-million year-old stratum.

Iga-yaki is a major Japanese traditional craft that dates back over 1,200 years. The coarse soil of Iga, a region in western Mie Prefecture, contains many carbonized plants, and when fired it becomes a foundation for a porous medium with a composition that makes it easy to retain heat in the pot. It also uses glaze with a high infrared radiation effect, and when cooking rice, the heat penetrates to the core of the rice, resulting in a fluffy end product. The porous Iga coarse soil also fits the rice like an ohitsu (a round and wooden container for cooked rice), so the rice won't stick to the pot.

Since its release in 2000, 600,000 units of this Kamado-san pot have been sold. How about trying some delicious rice cooked in an earthenware pot made by a venerable pottery workshop that's been in business for 183 years?