The Wonderful Seasons & Colors of Japan
Cherry blossoms announce the arrival of spring, and then densely sprouting leaves tell us summer is close at hand. The picture is completed by brilliant fall colors against a majestic sky, followed by snowflakes dancing quietly. The entire country has a natural environment made even more beautiful by its four distinct seasons.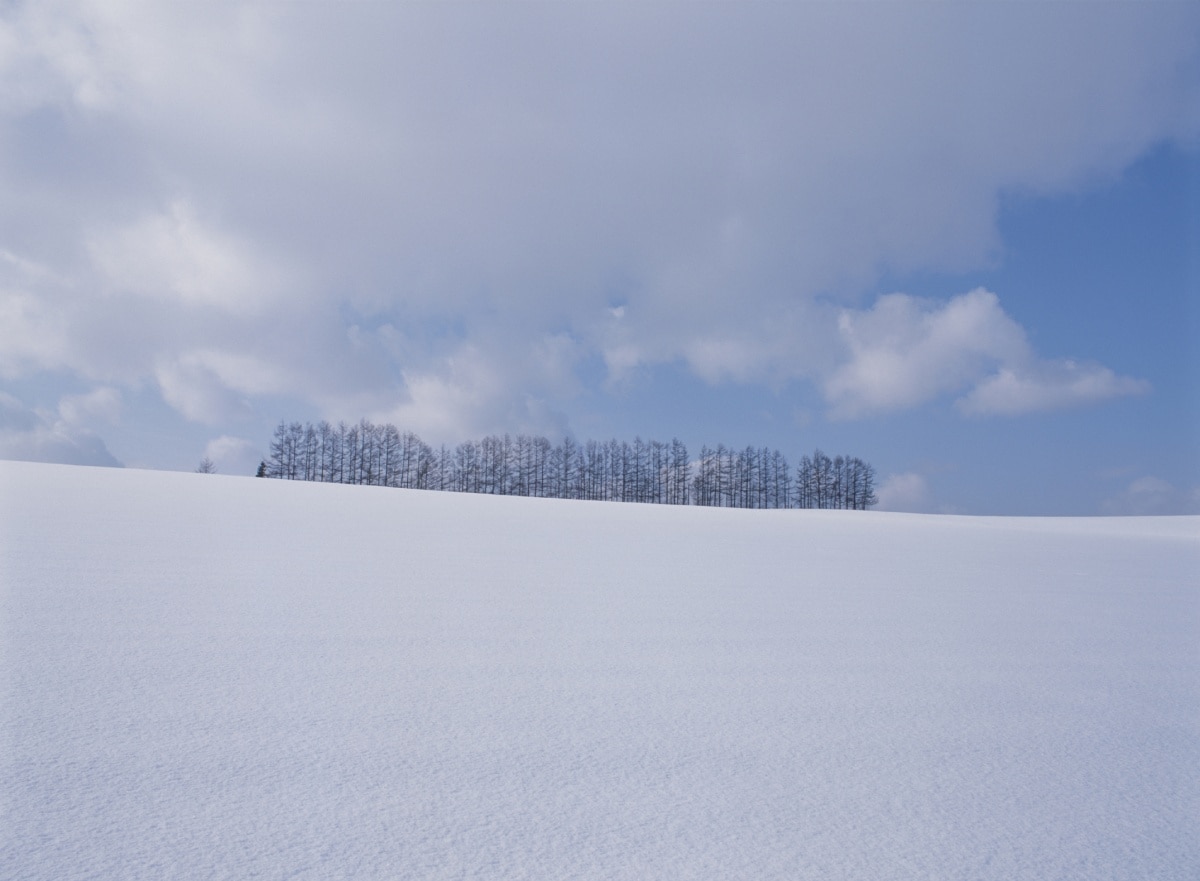 Since ancient times, people in Japan have deeply appreciated and been moved by the changing faces of nature and colors of seasons, and have refined their sensitivities. We see this in the enjoyment of delicate shades of color for plant dyes, as well as in woven cloth shimmering with beauty and glamour all its own. These examples tell us how colors of the natural world can be incorporated in life to enrich a culture.
Even to someone who never leaves a certain location, time brings a different season with different expressions of nature. When you travel in Japan, you'll meet with differences originating in the current season. Let your eyes be stimulated by combinations of colors never seen before, creating memories of a journey that cannot be experienced the same again.
Spring & Fall Offer Different Enjoyments of Beauty: Tetsugaku-no-Michi (The Pholosopher's Walk, Kyoto)
At the foot of the Higashiyama Hills of Kyoto is a chance for a great stroll. The path takes you about 2 kilometers (1.2 miles) along a watercourse, from Kumano Nyakuoji Shrine near Eikan-do Temple to the Temple of the Silver Pavilion. The path got its name, This Philosophers Walk, from the fact that Kitaro Nishida, one of the best-known philosophers, enjoyed strolling here in contemplation.

There are natural features that are special enough for it to be on the list of 100 Best Roads in Japan. Many people come for the cherry blossoms in the spring, and brilliant colors in the fall. In spring, about 500 Somei Yoshino cherry trees clothed in delicate pinks turn the pathway into a gorgeous tunnel, while the scarlet leaves of autumn are so beautiful they could have been painted centuries ago in picture scrolls. Each time, visitors experience a different world of color.
The Culture of the Kimono: Elegant Colors Tell a Story
Over many centuries, a culture has grown up around kimono, and that culture lives on today. Each aspect of the elegant world of kimono is worthy of notice, whether it is the enjoyment that comes when slipping one's arms through the sleeves, the traditional dyes and weaving techniques, or the patterns expressing an appreciation for the beauty of the current season.

Two examples of how artisans can achieve beautiful gradations of bold, rich colors are: Kyoto's Nishijin textiles, made with finely woven, colorfully dyed threads, and that city's Yuzen dyed textiles, noted for their subtle harmonies achieved with imitation gold leaf and embroidery. They are certainly not inhibited in presenting a world of gorgeous color.
Gentle Colors Made from Natural Materials
The leaves, bark and flowers of certain plants can be used to obtain natural liquid extracts for dyeing cloth. The techniques and dyes have been admired since ancient times. Japan is blessed by a natural environment rich in variation, creating possibilities for dying industries to develop, using plants and flowers close at hand. Madder, safflower and indigo are just three of the plants used to make traditional colors, which number more than 460. Subtle combinations of natural colors create unique touches of warmth and serenity.