4 Japanese Craft Whisky Distilleries that Should Be on Your Radar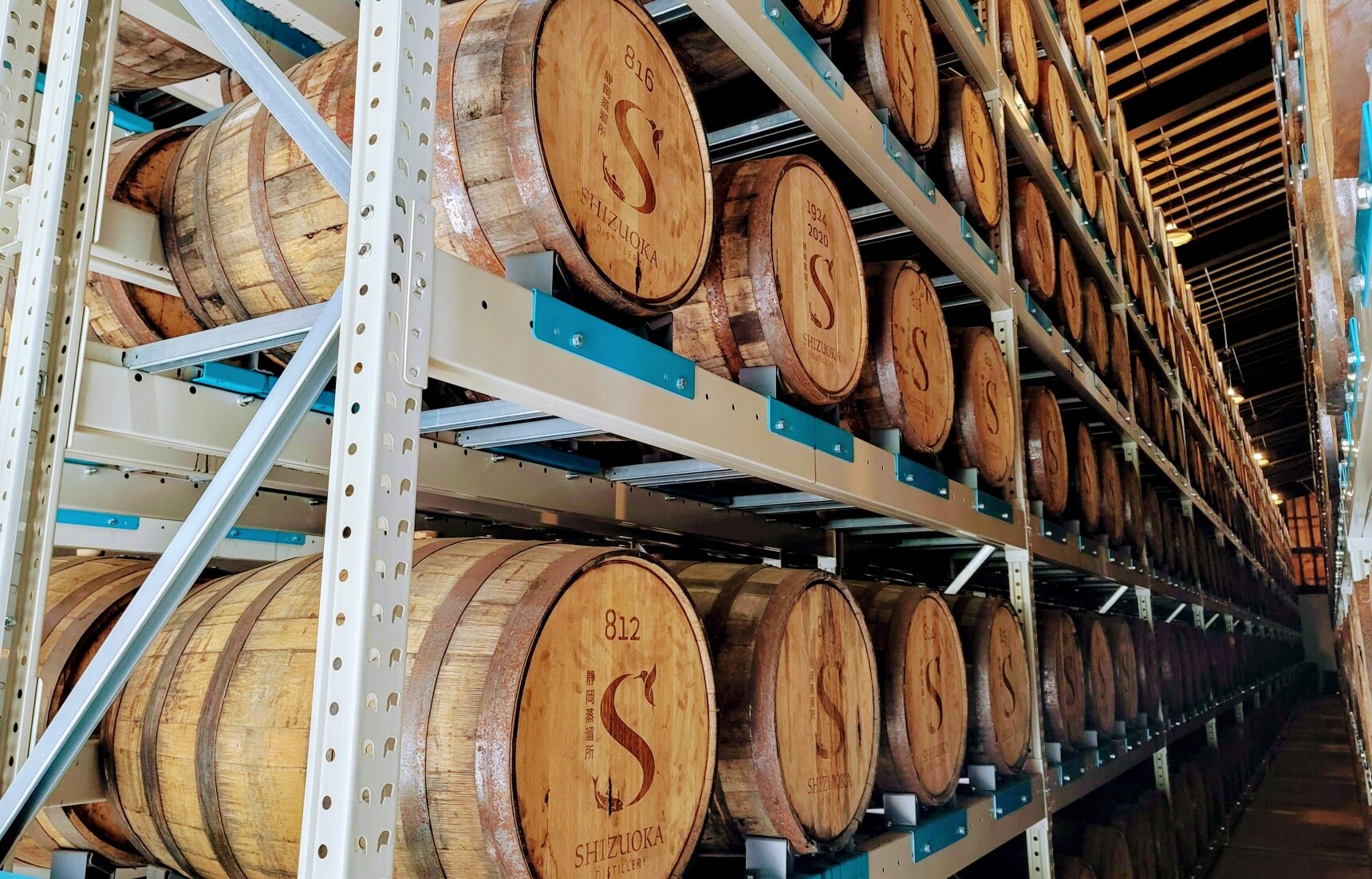 "I've tracked the rise of Japan's new wave of whisky companies and sought out the best new drinks out there!"
The seemingly insatiable demand for Japanese whisky has led to new players entering the industry: distilleries that had previously made whisky coming back into the game, shochu and sake makers joining the fray, and many more are making the golden aqua vitae.

I've lived in Japan for 16 years and run Kanpai Planet --the largest non-Japanese YouTube channel focused specifically on Japan's drinks, including Japanese whisky. I've tracked the rise of Japan's new wave of whisky companies and sought out the best new drinks out there!

Here are four of those new distilleries, part of the first wave of new craft distillers, that are worth keeping an eye on. Finding bottles of their whiskeys is tough, due to the demand, but drams of their output are readily available in bars up and down the country.

Sadly, some companies in Japan import whisky from Scotland, for example, bottle it and export it back to the world with the label "Japanese whisky." It is hoped that new standards established by the industry in February 2021 has addressed these issues. But a lot depends on the individual actions and honesty of the companies themselves. All the distilleries mentioned here are committed to transparency and making real Japanese whisky.
The Kanosuke Distillery: some impressive achievements in the spotlight
In November 2017, the Kanosuke Distillery opened at Fukiage-Hama (Japan's longest sand beach) in Hioki City in Kagoshima prefecture. Their slogan, rather appropriately, is Mellow Land, Mellow Whisky.

Kanosuke is named after Kanosuke Komasa, the second-generation head of the distillery's former parent company Komasa Jyozo, a shochu maker founded in 1883. The Kanosuke Distillery was born from a frustration that CEO Yoshitsugu Komasa experienced as he tried to market his shochu overseas.

The significant temperature differential in southwest Kagoshima, with hot summers and surprisingly cold winters, helps the whisky breathe faster, accelerating maturation. However, Japanese whisky typically follows Scotch Whisky regulations, which can only be called whisky if it has been aged for three or more years. Some distilleries release their spirits before that to make money and allow fans to track their progress. Kanosuke did that, and their 2019 New Born won Best Japanese New Make at the 2020 World Whiskies Award.

Their success did not go unnoticed and drinks giant Diageo, through their investment accelerator Distil Ventures, purchased a minority stake in the distillery in 2021.

Since releasing their first single malt in June 2021, they have continued to perform even better under the spotlight, including their W-IPA cask finished Distillery Exclusive taking "Category Winner" in the World Whiskies Awards 2022 Single Malt (No Age Statement) Japanese category! Additionally, their 2021 second and first editions took "Gold" and "Silver" in the same category.

At the Tokyo Whisky & Spirits Competition, the 2021 First Edition was one of only 4 Japanese Whiskies out of 50 entered to take Superior Gold in the Western Spirits Division. To give you some context as to what an impressive achievement this is, the other three were Yamazaki 18, Hibiki 21 and Ichiro's Malt & Grain Blended Japanese Whisky 2022. That is some pretty rarified company to be keeping!
The Shizuoka Distillery: surrounded by forests, fresh water and wildlife with hot summer days and cold nights
Few of Japan's new distilleries have attracted the level of attention as that gained by the Shizuoka Distillery, owned by Gaia Flow and founded in 2016 by Taiko Nakamura.

His journey to success is fascinating. In 2000 he took over Chuo Seiko, a precision manufacturing company founded by his grandfather. Then, increasingly worried that Japanese firms were losing their commercial advantage to Asian competition, in 2012 he founded Gaia Flow, a renewable energy business. However, the deregulation he anticipated was postponed, so he took a holiday to Scotland to decompress in the summer of that year.

The idea to create his own whisky distillery was born on this trip. He visited nine distilleries and toured Islay; he was most influenced and impressed by Kilchoman.

On his return, with no alcohol industry experience, he visited over 170 producers, including beer breweries and vineyards. Then, on the advice of Ichiro Akuto, founder of the Chichibu Distillery, Gaia Flow started importing whisky, gaining experience while plans were afoot to build a distillery of their own.

He first set eyes on what would be the location of his distillery in June 2014. The Shizuoka Distillery was built high in the mountains on the banks of the Nakakouchi River in Shizuoka prefecture, relatively close to Mt Fuji, surrounded by forests, fresh water and wildlife with hot summer days and cold nights. Its design is pretty unique. Nakamura wanted something recognizable that fused nature and whisky heritage, but not in the traditional Scottish style. So he worked with Derrek Buston, an American architect living in Shizuoka. Construction was completed in August 2016.

Whisky fans worldwide know of the Shizuoka Distillery because they've heard of their purchase of one of their pot stills from the now-defunct Karuizawa Distillery, a famous Japanese distillery whose whiskies now command insane pricing in the secondary markets.

In December 2020, Shizuoka released their first single malt, Prologue K—yes, the K stands for Karuizawa. It retailed at just under ¥9000. Their second single malt, Prologue W, was also a hit, selling out in no time.

The Shizuoka Distillery is very committed to terroir, with one of their latest releases, Pot Still K, using 100-percent Japanese Barely!
The Sakurao Distillery: some exciting plans for the future
The Sakurao distillery is located in Hatsukaichi, Hiroshima, close to the sea and the world-famous Itsukushima Shrine on the island of Miyajima.

The story of the Sakurao Distillery began over 100 years ago. Chugoku Jyozo, as they were called back then, was founded in 1918, and over their history have made several kinds of alcoholic drinks such as sake, shochu, umeshu and liqueurs. In 1938, they started making whisky but stopped in the early 80s due to the intense competition in the industry.

In 2017, marking its 100th anniversary, the company opened the Sakurao Distillery and started making gin while re-starting whisky production. Sakurao Gin, which uses locally grown juniper berries, has received international recognition. At 2021's World Gin Awards, for example Sakurao Gin Hamagou won Gold in the London Dry Gin category, and Sakurao Gin Original was the Country Winner.

On the heels of this success, in March 2021, the company changed its name to Sakurao Brewery and Distillery. Their first two single malt whiskies, Sakurao and Togouchi, were released on July 1, 2021. The most significant difference between these two products is how they are aged.

Sakurao is aged in a warehouse on-site at the Sakurao Distillery, smack at sea level. Togouchi is aged in the mountains of Hiroshima, in the Toguchi area. There's an old rail tunnel about an hour's drive from the distillery, and they've been using it as a maturation warehouse.

This year Sakurao released 'core' editions of their flagship single malts, Sakurao and Togouchi. They are reasonably priced, around ¥6000, and should help raise their reputation by increasing access to their product.

They have some exciting plans for the future, with plans to use Hiroshima Malt and local sake yeast. In addition, they have distillate maturing in casks made using chestnut and temple juniper wood for the cask heads, both from Hiroshima. All this will combine to make genuinely parochial local whisky.
The Akkeshi Distillery: home to wetlands and a significant source of peat
Most Japanese have heard of the famous oysters from Akkeshi in Hokkaido. Now they're hearing about a worthwhile whisky from the same place.

The Akkeshi Distillery was created by Kenten Jitsugyo, a trading company based in Tokyo. In 2013 they began flavour experiments, test-ageing batches of raw spirits purchased from two existing distilleries in Japan. They began construction in 2015 and distilling in 2016.

Akkeshi differentiate themselves by releasing many peated whiskies. Keiichi Toita, the boss of Kenten Jitsugyo, developed a love for the smoky notes of whiskies from Islay, an island in Scotland famous for its peaty whisky, in his first whisky experiences. "Thick, salty fog from the sea. Pure, clean air. Rich peat deposits." That's Akkeshi's unique sales proposition that appears on their website. They believe their distillery produces an ideal environment to produce a profile of a new style of Japanese whisky.

Just like Islay in Scotland, Akkeshi is home to plenty of wetlands and a significant source of peat, which is used to create smoky notes in whisky. Despite the Scottish influence, Akkeshi wants to create terroir-driven whisky, using Hokkaido malt, Hokkaido peat and Hokkaido mizunara casks to age some of their whisky.

The first Akkeshi Distillery product was released in February 2018. Their first single malt Japanese whisky, sarorunkamuy, hit the market in February 2020.

Since then, their general releases have been part of a series based around the sekki, the 24 solar terms or mini-seasons in the traditional Chinese and Japanese calendars. At the World Whiskies Awards 2022, one of these, Akkeshi Blended Whisky Shosho, released in August 2021, won World's Best Blended Whisky, an incredible achievement for a 4-year-old whisky.