Suntory & Nikka: 6 Whiskys to Die For
A Bit of History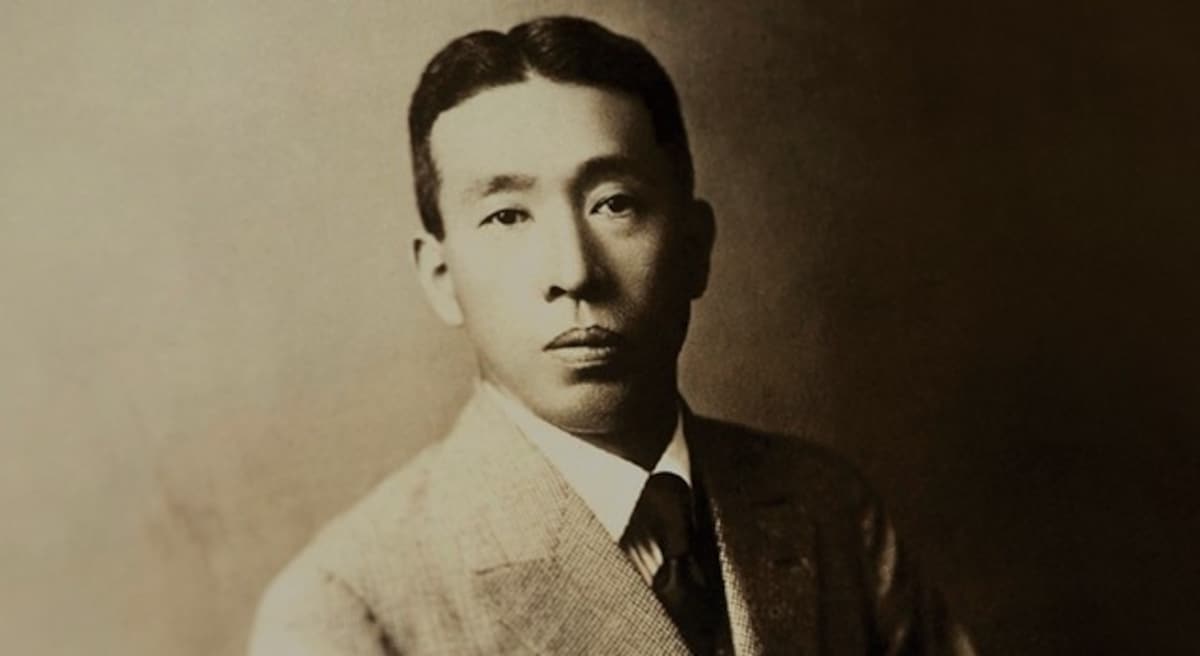 Whisky started being produced in Japan around 1870, but commercial production only began in 1923 when the first distillery, Yamazaki, was opened. Shinjiro Torii (pictured above) and Masataka Taketsuru (pictured below with wife Rita) are considered the founding fathers of Japanese whisky.

Torii was one of the first importers of Western liquor to the country, but he eventually decided to create a Japanese whisky in Japan. He built the very first Japanese distillery, Kotobukiya (later becoming Suntory), in Yamazaki, Kyoto. He hired Taketsuru, who had learned about distilling while in Scotland. The two worked together for more than 10 years until Taketsuru left to establish his own company, Dai Nippon Kaju (later becoming Nikka), and built the Yoichi distillery in Hokkaido.
Taketsuru chose Hokkaido because the terrain and climate reminded him of Scotland. However, one peculiarity that separates Japan from Scotland is the unique structure of the whisky industry. In Japan, companies own both the distilleries and the brands of blended whiskeys, so even the blended whisky will include only malt whisky from the same distilleries.

Companies producing whisky in Japan sell both blended and single malt whiskys. With this in mind, here's a list of Japanese brands (and related distilleries) you cannot miss! All of them produce both high-end whisky and cheaper brands that everyone can afford, so you have no excuse not to try them out!
6. Single Malt — Suntory: The Yamazaki
Located between Osaka and Kyoto, Yamazaki was the first commercial distillery of Japan. Yamazaki has won several prizes for its whiskys, and some of them have become sought-after rarities, including the Yamazaki Single Malt Sherry Cask 2013, named "World Whisky of the Year" in Jim Murray's 2015 Whisky Bible with a score of 97.5 out of 100. Its unique flavor came from being aged in sherry barrels, which come from oaks specifically selected by the brewers. Now it's almost impossible to find it on the market.

A more affordable option is the Single Malt 12 Years Old (currently priced around ¥11,000 to ¥13,000 per bottle), a popular favorite, aged first in American bourbon barrels, then in Spanish sherry barrels and finally in Japanese oak barrels for a robust yet fruity taste. Unfortunately, given the fame, Yamazaki products tend to sell out very fast.
5. Single Malt — Suntory: The Hakushu
The Hakushu distillery is located in Yamanashi Prefecture, in the shadow of Mount Fuji.

The Single Malt Distiller's Reserve (around ¥4,000 per bottle) is a "no age-statement" (NAS) whisky that's light-colored and crispy, containing a mix of young (8 years or so), lightly peated malts, heavily peated malt, and 18-year whisky matured in American oak casks. If you're looking for something with a bit more life in its bones, however, you can also try the 12-Year-Old variety (around ¥8,000 to ¥9,000 per bottle), winner of the 2012 International Spirits Challenge with its neat and simple taste, and the 18-Year-Old variety (around ¥30,000 per bottle).
4. Blended Malt — Suntory: Hibiki
Hibiki (meaning "echo") is a blend of Suntory malt and grain whiskys, and it comes in several prices and tastes.

From the luxurious 21-Year-Old (around ¥36,000 per bottle, named the World's Best Blended Whisky in 2014) to the crowd-favorite 12-Year-Old (around ¥10,000 per bottle) and 17-Year-Old (around ¥15,000 per bottle), these whiskys have been aged in plum liqueur barrels creating a rich and fruity flavor. Hibiki also contains the sub-brand Japanese Harmony (around ¥4,000 per bottle), which unites 10 different whiskys aged in five different casks. Hibiki really has something for everyone!
3. Single Malt — Nikka: Yoichi
Located in Hokkaido, the northern island of Japan, the Yoichi distillery has won its own share of prizes.

The Yoichi 15-Year-Old single malt (priced around ¥30,000 per bottle) was given a rating of 95 out of 100 by Whisky Bible author Jim Murray, considered by many to be the world's leading authority on whisky. Given its production in a cool climate in premium wood barrels, the Yoichi closely resembles Scottish whiskys in taste. The slightly more affordable variety, Yoichi 10-Year-Old (around ¥20,000 per bottle), is still an elegant, creamy young whisky worth your full attention. The brand also produces a cheaper "no age" version, for a price of around ¥4,000 per bottle.
2. Single Malt — Nikka: Miyagikyo
Nikka's second distillery is located in Miyagikyo, just west of Sendai in Miyagi Prefecture. Founded in 1969, its products, too, are counted among the best in the world.

Thanks to Sendai's ideal cool climate, the 15-Year-Old single malt (around ¥26,000 per bottle) scored a 92 out of 100 rating from Jim Murray with its rich flavor. The smoky 12-Year-Old variety (around ¥19,000 per bottle) is also highly regarded, while the "no age" version sells for about ¥4,000 per bottle.
1. Blended Malt — Nikka: From the Barrel & Taketsuru
Those who want a good whisky without breaking the bank should try Nikka's From the Barrel (around ¥3,000 per bottle), a rich blend of malts from the Miyagikyo and Yoichi distilleries, re-casked and bottled directly from the new barrel (hence the name). The minimalistic bottle is also gorgeous.

Another blend of Nikka's Miyagiyo and Yoichi distilleries, 17-Year-Old Taketsuru (around ¥8,000 per bottle) is considered one of the world's best blended malts due to its rich, flavor-filled impact.
All of our recommendations are enjoyable at their best straight or on the rocks, you can also mix the whisky with soda for a highball (ハイボール), or with water—either hot water (お湯割り, oyuwari) in winter, or cold water (水割り, mizuwari) in summer.