5 Great Tokyo Cocktail Bars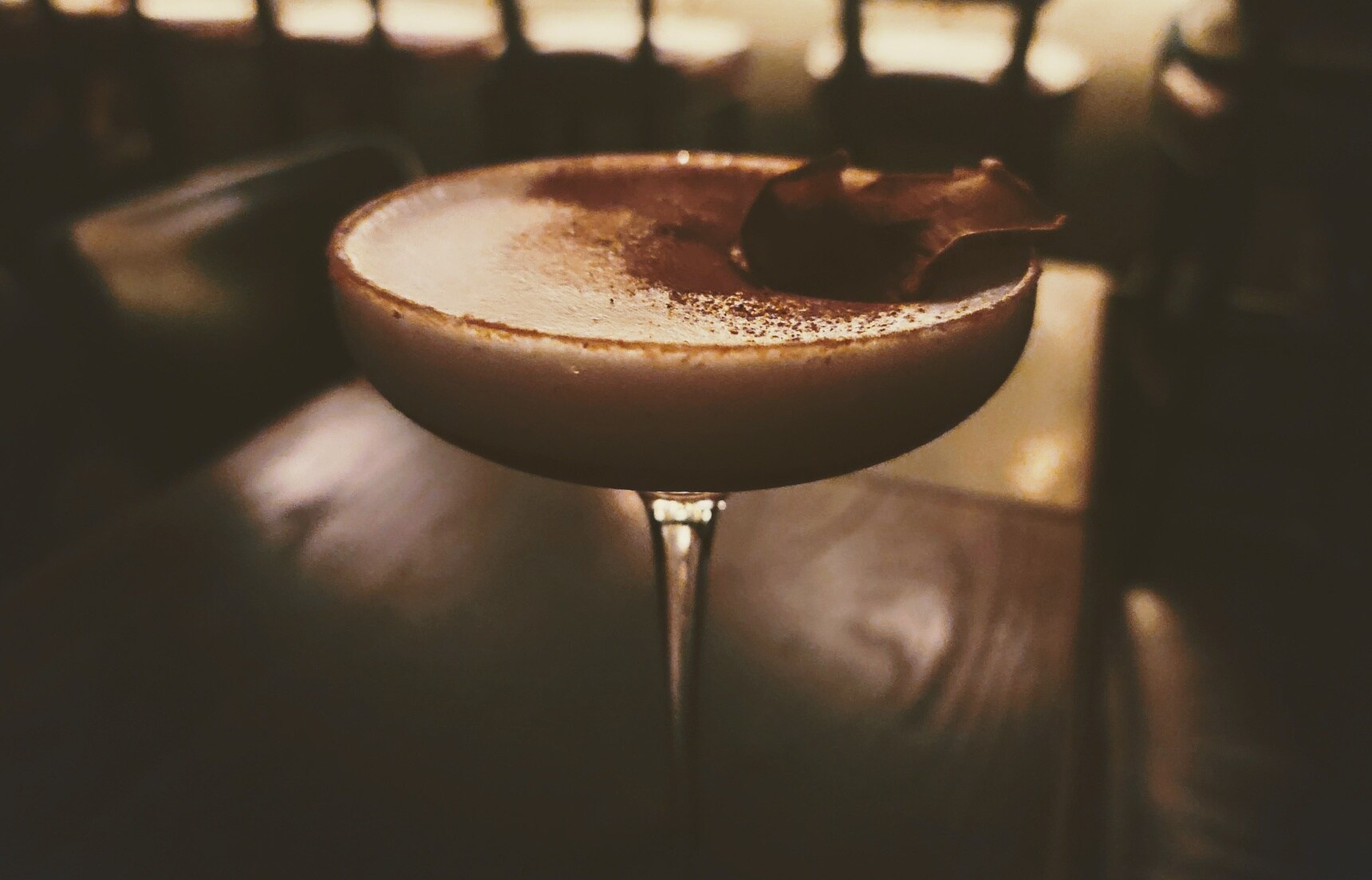 Tokyo has a vibrant cocktail scene, with numerous bars offering unique and creative drink experiences. From intimate speakeasies to sleek modern lounges, the fusion of traditional influences with international inspirations results in familiar and delightfully surprising cocktails. Check out Mac Salman's list of the city's top 5 bars!
The SG Club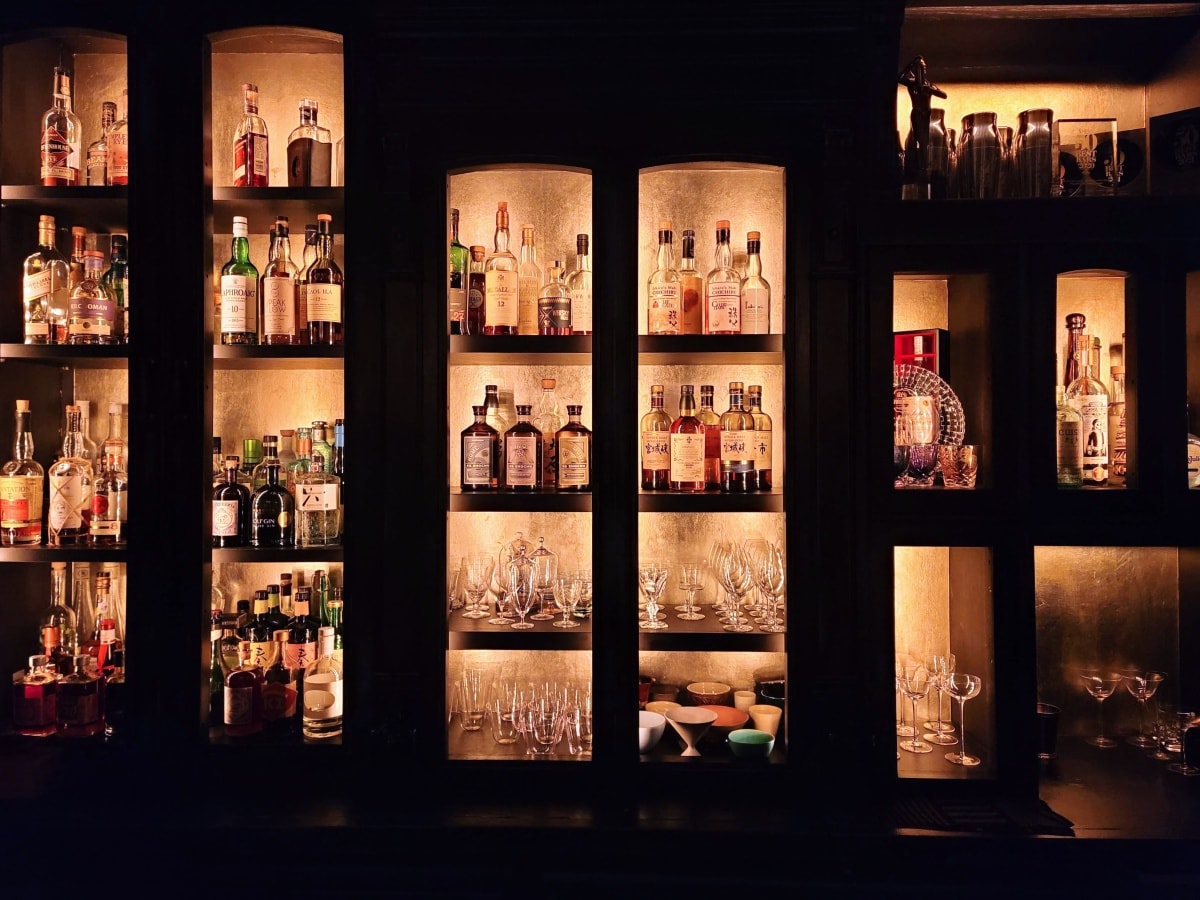 The SG Club is named after its founder, Shingo Gokan, whose talent and artistry have garnered international recognition. In fact, the celebrated bartender has a string of prestigious accolades, including the title of International Bartender of the Year at Tales of The Cocktail 2017, the Altos Bartender's Bartender in "Asia's 50 Best Bars 2019," and the esteemed Roku Industry Icon in "Asia's 50 Best Bars 2021. In fact, Gokan is the first to receive both of these esteemed awards, solidifying his position as an industry trailblazer.

Drawing inspiration from the first diplomatic journey made by Japanese officials to the United States in 1860, The SG Club aims to provide an experience reminiscent of the first golden age of cocktail culture.

The establishment encompasses three different floors, each exuding its own allure. The ground floor, Guzzle, boasts a lively ambience and a diverse selection of approachable cocktails, mocktails, and even takeaway options. Signature drinks include "What's On Tap?"–a gin and tonic infused with condensed beer–and the Lemon Sour, a citrus concoction with lemongrass, lemon verbena, and lemon balm.
"All this has earned the SG Club the accolade of Best Bar in Japan in 2020 and 2021."
Descending to the basement, guests discover Sip, an underground sanctuary evoking the atmosphere of an old New York gangster club infused with samurai influences. Yes, that actually does make sense. Here, cocktails showcase exquisite flavor pairings inspired by fine dining. Guests can enjoy flagship cocktails like the Tomato Tree–gin, tomato, dill, elderflower, and mastic. Savory yet refreshing.

On the second floor lies Savor, an exclusive lounge where Japanese and Cuban aesthetics harmoniously blend. It provides a refined setting for members to savour innovative cocktails and cigars.

All this has earned the SG Club the accolade of Best Bar in Japan in 2020 and 2021.

The SG Club
Address: 1-7-8 Jinnan, Shibuya-ku 150-0041
Website: https://sg-management.jp/en/
Bar Trench
Bar Trench, located in Ebisu, is a firm favourite among cocktail enthusiasts. It opened as the second location of Bar Tram, a tiny cocktail and absinthe bar which opened in Ebisu in 2003 and serves the world-famous Absinthe Sonic cocktail–well worth a visit itself.

Like its older sister, Trench has earned its place among Asia's best bars, known for its exceptional herbal and absinthe cocktails. With its dim lighting and dark timber textures, the bar offers a vintage European-style ambience in which head bartender and co-owner Rogerio Igarashi has been mixing it up in Tokyo for over two decades. Igarashi, who hails from São Paulo, serves an exciting array of vintage libations and modern twists on beloved classics to a laid-back crowd of both visitors and locals that spills out of the cosy bar and onto the street during warmer months.
"How about the eponymous Trench 75? As refreshing as a shower in a cold mountain waterfall in the summer."
The bar's standout drink on its signature menu is Mezcal Milk Punch: Mescal, brandy, chamomile, green tea, lemon, clarified fat milk, and cardamom bitters combine to create a potent concoction. Or how about the eponymous Trench 75? Nikka Coffey Gin, lemon, honey, and sparkling sake. As refreshing as a shower in a cold mountain waterfall in the summer.

Bonus: Bar Trench Annex, and Bar Triad, situated nearby and part of the same group, draw crowds late into the night with their equally delicious signature cocktails. So come to Ebisu and enjoy a cocktail crawl!

Bar Trench
Address: 1-5-8 Ebisu, Shibuya-ku 150-0021
Website: https://small-axe.net/bar-trench/
Memento Mori
Prepare to embark on a tantalising journey where life meets decay and cocktails take a daring leap into the unknown. Welcome to Memento Mori, a bar that leaves no doubt about its morbidly fascinating theme.

Memento Mori is a relatively new addition to Tokyo's bar scene, opening as it did in June 2020, in the early part of the COVID-19 pandemic. It's located in the Toranomon Hills Business Tower, close to Toranomon Yokocho, which houses a distillery!

The wreaths adorning the walls are an eerie reminder that this establishment delves into the delicate realm between vigor and decomposition. Shuzo Nagumo, the audacious mastermind behind previous Tokyo bars that pushed boundaries with shochu and tea cocktails, now seeks to capture the essence of fruits, herbs, flowers, and seeds on the cusp of their demise.

In this chocolate-colored sanctuary, Nagumo's genius comes alive. He artfully combines rose petals in a fizz, Peruvian huacatay with ice wine, and Brazilian jambu in a tantalising gimlet. However, cacao steals the show, with six single-origin cacao tonics and highballs to choose from. From pulp to bean, even the husk finds its purpose in creations like the Amazon Cacao Flip and Cacao Vesper Martini. One crowd pleaser is the Dark & Haze - Madagascar cacao, vodka, Esteban, La Quintinye Rosso, Mr Black, vinegar, dates, chai, and stout beer. Devastatingly good!
"Memento Mori invites you to embrace the macabre and experience a realm where cocktails transcend the ordinary."
Memento Mori doesn't stop at cocktails. This all-day affair caters to the boozy and non-boozy cravings with hot chocolate and cafe mochas. To satisfy your sweet tooth, Amelie Hidaka, the former patissier of Pierre Hermé, creates heavenly chocolate terrines and Basque cheesecakes perfectly paired with the cocktails. When the bell tolls on your day and the time for a tipple comes, prepare your taste buds for a cacao-nib gin that adds a delightful twist to a classic Negroni.

And, of course, because a Shuzo Nagumo establishment wouldn't be complete without a dash of culinary whimsy, brace yourself for cocktails featuring Bolognese, bagna cauda, and even the daring delicacy of the future: giant water bugs. Memento Mori invites you to embrace the macabre and experience a realm where cocktails transcend the ordinary and venture into the beyond.

BONUS: If Nagumo's style appeals, head to Mixology Salon atop the illustrious Ginza Six shopping mall in Tokyo, an intimate drinks haven which revolves around the captivating world of tea.

Memento Mori
Address: Toranomon Hills Business Tower, 1-17-1 Toranomon, Minato-ku, 105-6403
Website: http://spirits-sharing.com/t_426500/free/memento_mori
Gen Yamamoto
Nestled in Azabu-juban is the minimalist, wooden L-shaped bar of Gen Yamamoto, an upscale, eight-seat oasis offering a chance to slow down and savor a cocktail experience akin to sushi preparation.

Yamamoto, a classically trained bartender with a chef's respect for ingredients, presents miniature cocktails with freshness and balance. His approach is about seasonality, sourcing local ingredients and premium spirits to create masterpieces. Forget menus. Instead, choose from the four-, six-, or seven-drink tasting sets, allowing Yamamoto to showcase his expertise, all served in unique glassware accompanied by carefully selected flowers. Each sip tells a story of refined craftsmanship, from a green apple concoction with sweet potato shochu and matcha powder to a warm blend of mikan and rye whiskey sprinkled with daikon radish.
"Gen Yamamoto's bar is not just a place; it reflects Yamamoto's unwavering pursuit of perfection."
Yamamoto's commitment extends beyond the glass. He forges relationships with farmers, seeking out lesser-known Japanese citruses and unconventional ingredients like fava beans, wasabi, and fennel. The result? Cocktails that defy convention and tantalise the taste buds.

You'll journey from refreshing openers to powerful and dessert-like finales with a tasting menu that builds in texture and density. Having honed his craft in New York, Yamamoto returned to Tokyo to create a haven where quality triumphs over speed in a Japanese-inspired space adorned with clay-colored walls and a 500-year-old Japanese oak counter. A place where music is unnecessary, as silence allows the artistry to shine. Gen Yamamoto's bar is not just a place; it reflects Yamamoto's journey, his dedication to ingredients, and his unwavering pursuit of perfection.

Gen Yamamoto
Address: 1-6-4 Azabu-juban, Minato-ku 106-0045
Website: http://www.genyamamoto.jp
Bar High Five
Discover Bar High Five, a renowned Ginza establishment that ranks among the world's best bars. Its captivating ambience, dark wood panels, and charming counter are incredible examples of psycho-architecture. Moreover, it invites you to indulge in bespoke cocktails—as if you have a choice.

Enjoy classic libations like the legendary Yokohama and the intriguing Huntsman. Led by the masterful Hidetsugu Ueno, the bar combines Japanese techniques with reimagined classics. Experience the iconic Japanese Garden–J's Whisky, Midori, green tea liqueur–and the exclusive Full Bloom which can be customised to your liking: J's whisky or dry gin, sakura liqueur, maraschino, (with lemon or without) and homemade roasted tea bitters. Despite the ingredients, the balance and complexity make for a delectable drinking experience.
"Don't expect a simple gin and tonic—Bar High Five is a realm of extraordinary drinks."
Hidetsugu Ueno was crowned best international bartender on several occasions, and brings passion to every aspect of the visit experience. Don't expect a simple gin and tonic—Bar High Five is a realm of extraordinary drinks. There's no traditional menu; Skilled apprentices delve into your drink preferences, uncovering your desires for the base spirit, flavours, and presentation and create masterful concoctions. Ueno does not himself drink alcohol, but he captures flavor and essence like no other. Picture a gin-based drink infused with cherry blossom and shiso leaf liquors—a unique experience only Bar High Five delivers.

With limited capacity, reservations are essential, as the bar attracts both locals and international visitors, particularly the latter as its reputation grows.

Bar High Five
Address: Efflore Ginza 5 Bldg. B1, 5-4-15 Ginza, Chuo-ku, 104-0061
Website: https://www.barhighfive.com