10 Amazing Things I Can Do at My Local Konbini
Of all the neat and wonderful things in Japan, convenience stores, konbini or conbini for short, truly are the epitome of convenience. The longer I live here, the more I find myself relying on all of the truly amazing functions they offer. Here are just 10 of the "Amazing Things I Can Eat, Buy or Do at My Local Conbini."
Send and Receive Packages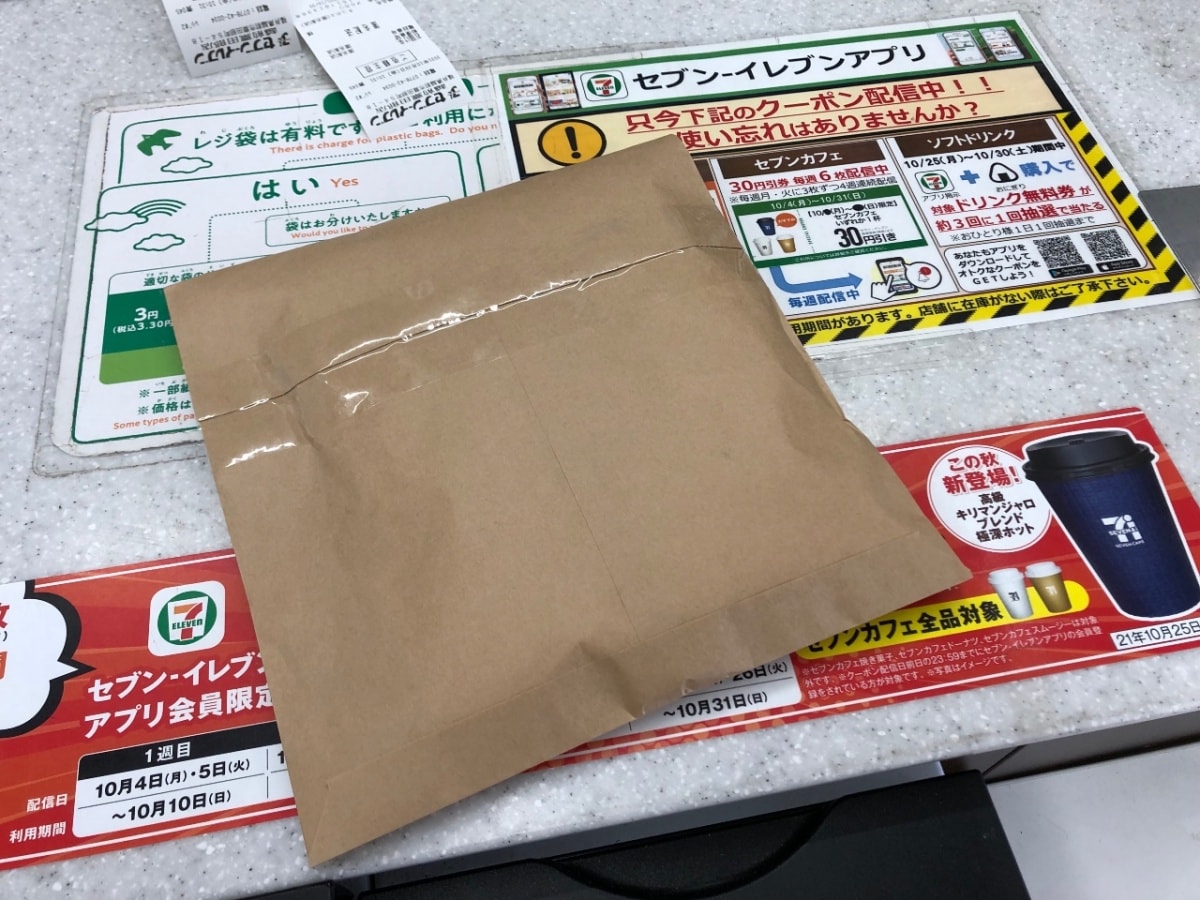 Many convenience stores sell stamps and have mail boxes outside (mine does), but regular mail is just scratching the surface. I can also bring large packages to be sent anywhere in Japan by home delivery, which is ultra-convenient if I'm not able to lug it over to the post office or delivery company office during business hours. Recently I've been using an online flea market app to recycle items I no longer need, and my local konbini makes shipping them a breeze!
Print . . . Scan . . . Fax . . .
Once upon a time, I used to own a small printer, but we soon parted ways when I discovered my local convenience store's multi-function machine. Goodbye buying paper or expensive ink cartridges, hello less-cluttered apartment!

This wondrous piece of technology does much more than printing and copying documents. I can scan, print out photos, and more importantly, create passport and ID photos! Moreover, these machines accept a variety of media besides USB, such as SD memory cards and CDs (anyone still use these?), and recently, data transfer from over the internet with special apps or websites.
Pay My Bills
Got telephone, health insurance, residence tax, utility or other such bills? Most, if not all, konbini around Japan will let you pay for them right at the cash register, without any transaction fee whatsoever. This is a truly remarkable service that let you skip the lines and limited hours at the bank or post office. While direct debit is also handy for paying bills, if you prefer to pay in cash, doing it a konbini is the way to go.
Get Instant Cash
Many konbini feature ATM machines in their stores, and in largely cash-dependent Japan, I cannot understate the usefulness of this service! Regional bank ATMs sometime close early (why do ATMs have business hours?!). Megabank accounts are great if you live in a big city, but branches are few and far between in the country's rural parts.

Fortunately, if I'm ever short on cash, I can pop over to my konbini and reload my wallet. Some banks even allow konbini withdrawals without a transaction fee, though you'd have to check with your institution (conditions may apply). And although I'm a resident of Japan with a Japanese bank account, this is also a really useful for foreign travelers, as at least 7/11 and some other konbini, ATMs will accept foreign ATM cards.
Pour a Cup of Freshly Brewed Coffee
Back when I was growing up in the US, convenience store coffee was a pot of stale black liquid, constantly being warmed on a back burner. Fast-forward to today and my konbini, along with most other chains in Japan, offers a slick machine that grinds the coffee beans and brews a fresh, aromatic cup at the push of the button. Best of all, the price is much cheaper than a dedicated coffee shop.
Shop for Fresh Fruits and Vegetables
Convenience stores certainly carry a lot of processed food, though I suppose they must. After all, they're not trying to replace supermarkets anytime soon (are they?), and their products need to be saleable for long periods of time.

But a welcome trend in recent years has been the introduction of fresh fruits and vegetables, making it easier to find healthy snack options. My local store carries fresh bananas as well as enough carrots and potatoes for me to whip up a dish of Japanese curry and rice (they sell that too), saving me the 15-minute trip to the closest supermarket.
Choose from Spirits, Brews, even a Wine Selection
Sure, konbini selling alcohol is nothing new, but the selection of alcohol has gotten much better. Extending well beyond cheap beer and chu-hi drinks, it's not at all uncommon to see bottles of sho-chu, whiskey, and wine.

While much of that wine may be from a certain South American nation renowned for its budget bottles, my local convenience store even carries some more expensive stuff – in this case, a bottle of Muscat Bailey A (a Japanese grape variety) produced in the neighboring prefecture, Ishikawa. There's even sparkling wine as well over in the refrigerated case. Cheers to that!
Purchase Underwear . . . and Other Overnight Goods
Caught out late without a chance to run home to change clothes? It's always nice to know that many konbini sell socks, underpants, undershirts, pantyhose and other garments. Sure, the selection is limited, but at least it will cover you, literally and figuratively, until you do make it home.

On that note, you'll also find plenty of other short-term necessities like phone chargers, shaving cream, razors, and even tiny bottles of contact lens cleaning solution (something I often pick up when I cannot get home).
Find a Clean Toilet Wherever I Am
Having traveled throughout Japan, I have come to appreciate the general rule that wherever there is a konbini, there will also be a bathroom. And it's usually clean! My local konbini's bathroom not only has spotless floors but even fresh flowers and a small potted plant around the sink. You don't even have to buy anything, though staff do appreciate when you give them a head's up before running right in.
Going Mobile . . . Have Konbini, Will Travel
Last, but certainly not least, here is something that technically I wouldn't "do" at the konbini itself, but something that it does for the community. A small little compact pickup truck, known as a kei-tora in Japanese, has been converted into a compact store on wheels. This mobile unit is apparently only one of two operated in this prefecture (Fukui), and travels out to the local town office, nursing homes, and institutions for the disabled, among other places.

While the product lineup is understandably limited compared to a regular store, every nook and cranny in this little vehicle has been utilized to cover the essentials. Food cases with shelves line one side for snacks and other non-chilled foods, while the other side carries a refrigerator and freezer for ice cream and other goods that must be kept cold. The tailgate even folds down to set up the cash register!
Stay Tuned
This list could easily be much longer, especially as intense competition means Japan's konbini are constantly adding new products and services like free WiFi, more payment options, and a lineup of desserts. The next time you have a chance to visit one, have a look around… and prepare to be amazed!