Collective Impact: STOP! Food Loss & Waste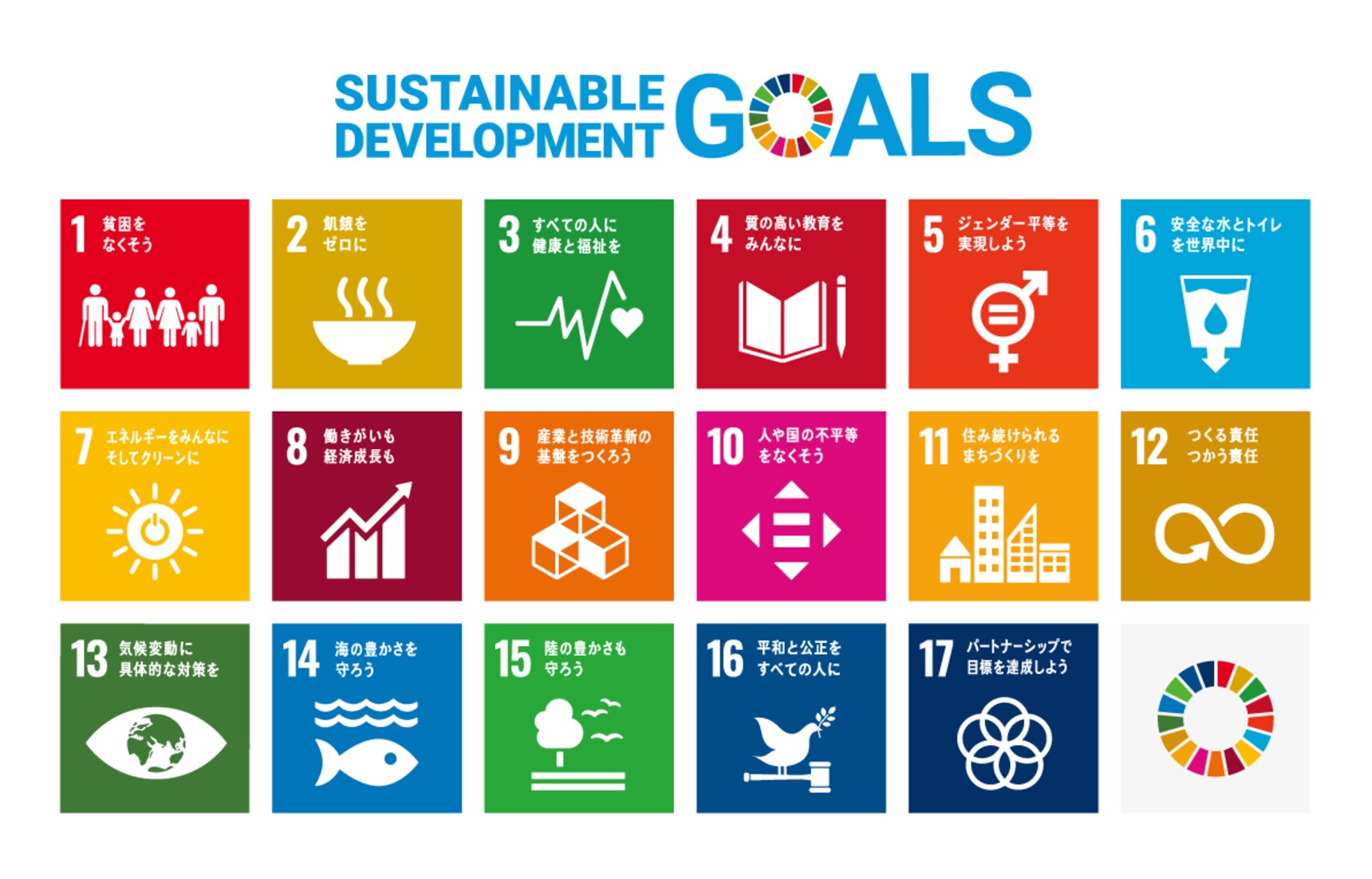 To address this issue, the United Nations made the reduction of food loss and food waste a key component of the 17 Sustainable Development Goals (SDGs) that were adopted in 2015 as part of the 2030 Agenda for Sustainable Development.

The twelfth goal is to "Ensure sustainable consumption and production patterns," and the UN set 11 specific targets. One of them reads: "By 2030, halve per capita global food waste at the retail and consumer levels and reduce food losses along production and supply chains, including post-harvest losses."

Japan's Ministry of the Environment is expanding efforts to reduce food loss. Under its "4th Fundamental Plan for Establishing a Sound Material-Cycle Society," the ministry aims to cut Japan's household and business food loss figures set in the year 2000 in half by 2030.

Reducing food loss is also an integral part of the transition to a decarbonized society. In October 2020, Prime Minister Suga announced the goal of realizing a carbon-neutral, decarbonized society by 2050. That will necessitate eliminating the waste of resources and energy used in the production, distribution, and processing of food, and promoting a more efficient, circular economy.
Japan's Food Loss is Larger than the World's Food Aid
The enormous amount of food that is wasted in Japan underscores the importance of taking immediate countermeasures to meet the objectives outlined above. According to government estimates, food loss in Japan totals an enormous 6.12 million tons (1) per year, a figure that greatly exceeds the 4.2 million tons (2) of food assistance received worldwide. Of the 6.12 million tons of food loss, 2.84 million tons are disposed of by households, accounting for 46 percent, and 3.28 million tons by businesses, accounting for 54 percent.

In Japan, food thrown away by businesses is treated as industrial waste if it is generated by manufacturers, and as general waste if it is generated by retailers such as convenience stores, supermarkets, restaurants, and hotels. In most cases, business-related general waste is incinerated with household waste.

Nearly half of general waste including household garbage is comprised of food loss. Significant resources and energy are spent on disposal, and there is substantial economic expense, as the annual cost of general waste disposal is approximately 2 trillion yen (3).

1 Estimate for fiscal year 2009 (Ministry of the Environment)
2 United Nations World Food Programme 2019 results
3 Status of General Waste Discharge and Treatment, etc., Fiscal 2008 (Ministry of the Environment)
The STOP! Food Loss & Waste Project: A Collective Impact Initiative
The STOP! Food Loss & Waste project is a joint effort by members of the public, local governments, and businesses to develop public awareness about food loss and food waste in support of the global and national objectives mentioned above. The project is an example of a collective impact initiative, a structured form of collaboration by actors from varied sectors to commit to a common agenda to solve a specific social issue. The STOP! Food Loss & Waste project seeks to develop a platform for creating activities related to food loss reduction, encouraging various individuals and organizations to combine strengths and know-how.

The environmental 3Rs—"reduce, reuse and recycle"—are important keywords for realizing a recycling-oriented society by reducing waste as much as possible and minimizing the burden on the environment caused by waste incineration and landfill disposal. Reducing refers to minimizing the generation of waste and consumption of resources. Reusing is the repeated use of items or parts of items which are still usable. Recycling refers to the use of waste as a resource.

Cutting down on food loss falls primarily under the category of "reduce," and it's important for members of the public to commit to action. The STOP! Food Loss & Waste project offers some specific tips that, when done collectively, can make a large impact in reducing the amount of discarded food:

・When dining out, clean your plate or take leftovers home.
・Share food portions and products.
・Understand the distinction between "best before" dates and "expiration" dates. Food is still perfectly safe even when it is past the "best before" date (the date by which the food can be consumed with optimum quality and taste). It can still be prepared and cooked in creative ways.
Actcoin: Incentivizing Social Impact
Although a number of individuals and organizations are working to reduce food loss in Japan, society as a whole will need to join in if Japan is to meet the stated target of halving the amount of food loss from its households and businesses by fiscal 2030.

Actcoin is a platform launched in December 2018 that is designed to promote social action. As the name implies, Actcoin is a block chain-powered digital "currency" that helps visualize social contribution activities of individuals. Actcoins cannot be purchased or exchanged for cash.

Coins are awarded for social actions such as educational activities, communications, and support, including volunteer work or donations. One hour of participation in a volunteer project, for example, earns 1,000 Actcoins, while 100 Actcoins are given for sharing information about projects on social networking sites. When an individual donates to an organization such as an NPO, 10 percent of the donation amount is awarded in Actcoins.

Actcoins are not directly redeemable for legal tender, but are intended to visualize and attach value to social actions. Social Action Company, the developer and operator of Actcoin, says that coins can be donated to NPOs, or exchanged for ethical products.

"We'd like Actcoin to play a role in motivating individuals to take action," says company representative Daichi Usui. In the future, we want to develop a design that allows partner organizations to provide a return on people's actions."

Check out the following articles for more information on SDGs in Japan

A 10-Year Challenge to Achieve Sustainability
From Rubbish to Resource: Recycling Food
Home Appliances Can Help Prevent Food Loss
Innovative Businesses are Battling Food Loss