Photograph Japan With the Michelin Guide
For a Japanese person, the Michelin Green Guide Japan gives you the feeling of seeing things from an outsider's perspective. This new vantage point can offer an objective and interesting approach to how we photograph Japan. So while holding the Michelin guide in one hand, here's a new approach to photographing an otherwise familiar nation.
Michelin Green Guide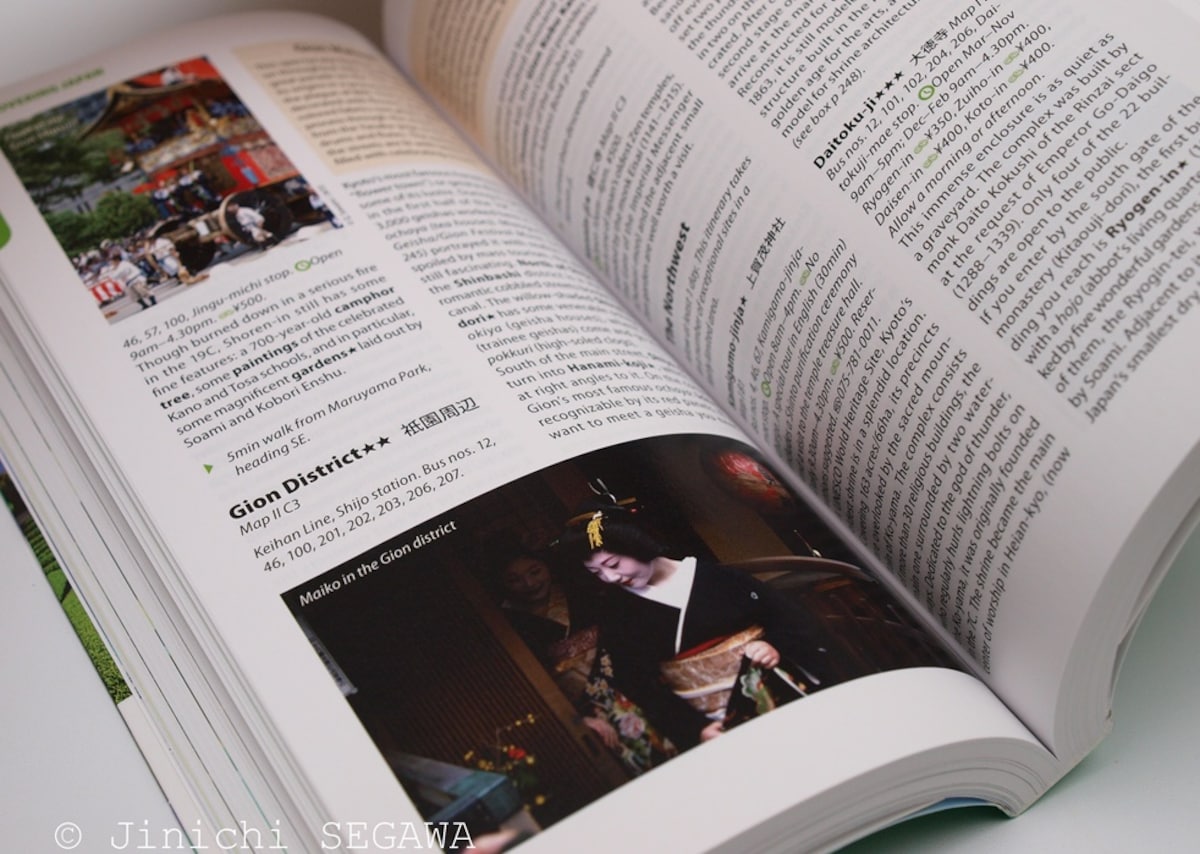 The Michelin guide is often associated with its familiar red binding, but there is also a series of green books known as the Michelin Green Guide.

The creators of the Michelin guide, the Michelin Brothers, got their start in 1900 by publishing a wealth of practical travel tips like which tires to use for a better driving experience, repair techniques, town maps and information about gas stations and hotels. Since then, they've continued to produce guidebooks for destinations across the world, focusing on restaurants and hotels in the Red Guides, and on other tourist spots in the Green Guides.

Like the Red Guides, the Michelin Green Guides offer star ratings for tourist destinations written by travel specialists. The rating is based on nine criteria, including the first impression a destination evokes, its beautiful sights, and the appeal of the destination itself.

When reading the Michelin Green Guide Japan, you might find aspects of Japanese culture that seem new even to a native, as well as fresh perspectives on ways of life that seemed obvious before.

Taking on this new perspective can begin to influence how you approach photography. If you've ever worried about your photos becoming bland or run-of-the-mill, then you might want to try shaking things up by taking a new, objective view. Let's take a look at eight of the top attractions for both Green Guide reviewers and photographers looking for a new angle.
1. Mount Fuji (Shizuoka & Yamanashi)
For many people who imagine Japan, Mount Fuji, a World Heritage Site, immediately comes to mind. It boasts a high rating of three stars in the Michelin Guide as well, and it's a symbol of Japan around the world.
2. Tokyo Metropolitan Government Building Observatories
The Tokyo Metropolitan Government Building is also a three-star attraction, a rating earned by the building's structure, which was designed by architect Kenzo Tange.
3. Ise Grand Shrine (Mie)
The Ise Grand Shrine, a massive shrine complex, is a perfect destination for tourists interested in Shinto culture.
4. Meoto Iwa: 'Married Couple Rocks' (Mie)
Located not far from the Ise Grand Shrine, the "Married Couple Rocks" (Meoto Iwa) formation is also given a star rating.
5. Himeji Castle (Hyogo)
Of all the remaining original-construction castles Japan, Himeji Castle is considered the most vast and beautiful.
6. Yokohama Chinatown (Kanagawa)
Chinatown may be a tourist spot, but it evokes the mood of a foreign destination, making it easy to take photos from an objective perspective.
7. Arashiyama (Kyoto)
Arashiyama in Kyoto is a place that many travelers are excited to visit from overseas.
8. A-Bomb Dome (Hiroshima)
Those familiar with Japan's modern history may also want to visit the Hiroshima Peace Memorial. The Hiroshima Peace Memorial Park and the Hiroshima Peace Memorial Museum are listed as well.