5 Acquired Tastes From Around Japan
The smells of the following foods might throw a sharp jab and a mean hook to your nostrils, but that shouldn't discourage any curious eaters! Instead, join us as we take you into fermentation secrets from different regions around the country, and the puzzling but delicious dishes that come about as a result!
Kusaya: Fermented Fish from Nijima Island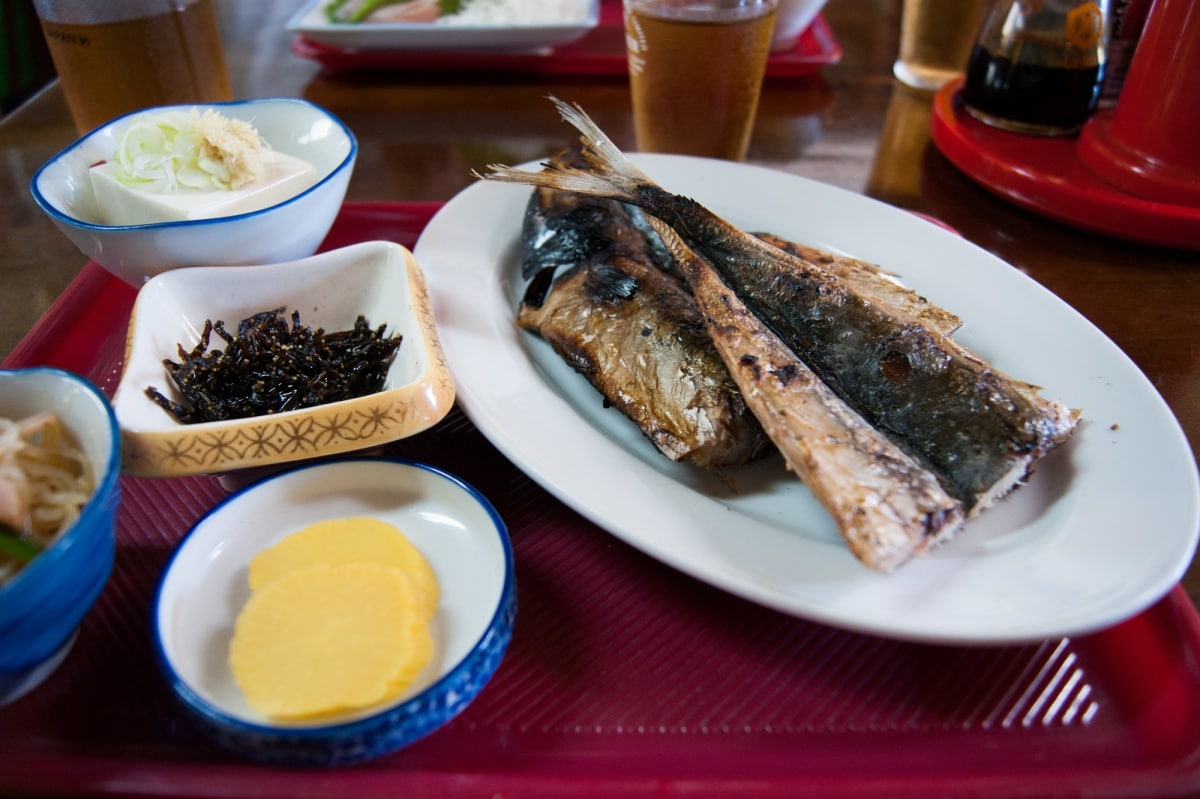 This rare fermented fish delicacy originates from the beautiful white sand beach island of Nijima, located in the Izu Archipelago, where surfers often flock to test the waves. The island is now a popular tourist destination, but the past reveals a tough time faced by its people during the Edo period.

As the Shogunate levied heavy taxes on salt, it led to natives using the same salt multiple times for curing, resulting in a yellow-brown, fishy brine known as kusaya-eki. This pungent brine was passed as a legacy through generations, born out of the Japanese philosophy of mottainai, which loosely translates as "waste not want not."

Mackerel scad or flying fish are used for this recipe; gutted, descaled, flayed, and washed many times before being soaked between 8 to 24 hours in the brine and then dried in the sun for a day or two. The most prominent feature when tasting kusaya is its pungent smell, which packs a punch, but over time, connoisseurs have come to prize this iconic product, which can now be found throughout the Izu peninsula.
Kanzuri: Red Pepper Fermented in Snow from Myoko
Kanzuri is an exotic recipe made from fermented red peppers found only in the snow-capped region of Myoko, in Nagano Prefecture. While salting the peppers was initially the only way to preserve them, the story goes that one day a few peppers accidentally fell in the snow, and those peppers were eventually collected and turned into a pepper paste.

Kanzuri is only prepared from red pepper fermented through snow-exposure—a visual treat, and an apt example of fermentation by using the environment. The process involves preserving the peppers with salt, followed by snow drying, crushing, mixing the peppers with rice mold for fermentation, additional salting, and the addition of yuzu or other flavors, after which it is left to ferment for three to six years. Often used in hot pot or noodle dishes, kanzuri has a deliciously sweet aroma and a slightly tangy, sharp aftertaste.
Tofuyo: Fermented Tofu from Okinawa
Tofuyo is a unique recipe that traces its lineage back to the fermented tofu recipes of southern China and Taiwan, which over time, traveled to the idyllic islands of Okinawa back when it was known as the Ryukyu Kingdom. This fermented and pickled tofu is made by turning shima-dofu (Okinawa-style hard tofu) into a natto-like paste, which is then pickled with salt koji (rice mold used in sake brewing) and awamori, Okinawa's homegrown booze. In the past, this recipe was highly regarded by the Ryukyu kings for its purported medicinal properties, its rich, creamy taste, and the sweet fragrance of awamori.
Funazushi: Fermented Sushi from Lake Biwa
Funazushi is fermented sushi made from rice, salt, vinegar, and Japanese carp. Also known as nigorobuna, it is only found around Lake Biwa in Japan. The traditional recipe was devised to sustain rice farmers during typhoon, and is thought to date back to the 8th century in Japan, making it one of the first iterations of sushi! The fish is pickled in salt and soaked in vinegar to get rid of moisture for about a year, and then tightly packed with steamed rice to lock air out and allowed to ferment for about two years. The resulting product is often called the most-bizarre sushi; it has a very pungent, fishy odor, and a distinct sour vinegar taste. The gradual simplification of this process led to the historical development of sushi that we known of today.
Fugu Ransou: Puffer fish Ovary from Mikawa
Fugu ransou, or pufferfish ovary, is a dish that could shake even the bravest diner. This delicacy is prepared with utmost caution in order to eliminate the deadly tetrodotoxin, of which the highest concentration can be found in the ovaries. The native residents of Mikawa, in Aichi Prefecture, have a recipe to detoxify the ovary through fermentation and transform it into a delicacy filled with umami flavor. The ovaries are salted for approximately a year and pickled further in rice bran for about two years. The fully fermented puffer fish ovary emits a bright pink color, and is typically served on a rustic wooden dish on a bed of salt, along with the rice bran paste used for pickling and fermenting.