Nara's Top 5 Michelin-Starred Restaurants
Nara is famed for its rich history and the hungry deer that roam its streets. But did you know that this little city also boasts a number of Michelin-starred restaurants? From gourmet soba and sashimi garnished with flower blossoms to French cuisine, Nara can surprise any gourmand with its variety of tastes.
5. Wa Yamamura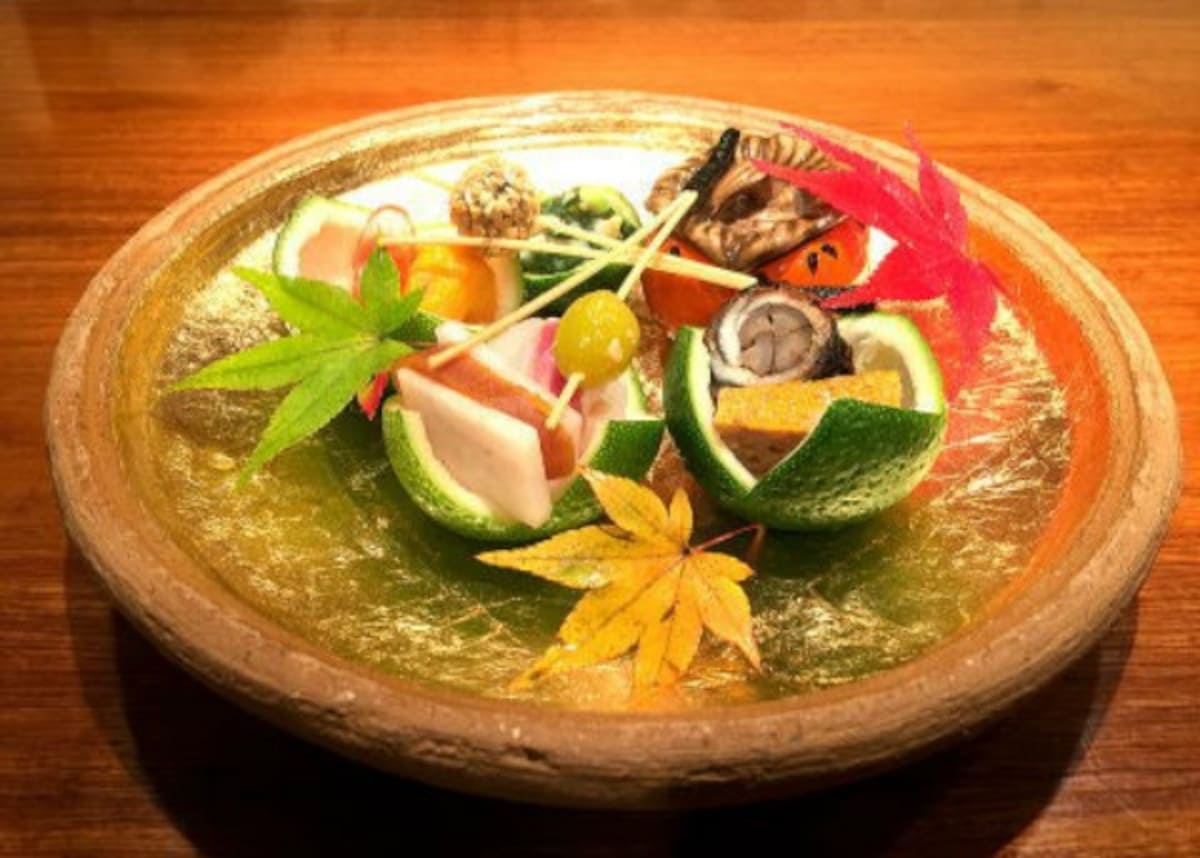 Helmed by head chef Nobuharu Yamamura, this small kaiseki (a series of small, traditional dishes served one by one) restaurant has three Michelin stars to its name. Customers are seated right at the counter, where they can watch Yamamura and his team carefully prepare tiny dishes of tofu, tempura and vegetables.
4. Onjaku
Onjaku is another kaiseki restaurant located right in Nara Park. This tiny, exclusive establishment serves up beautifully presented dishes either at the counter or in its two tatami rooms. Onjaku's old-fashioned wooden decor gives this restaurant a welcoming, homey feel despite its hefty price tag and limited opening hours—lunch is served from noon to 1 p.m., and dinner just from 6 p.m. to 7:30 p.m.
3. Gen
Soba, or buckwheat noodles, may seem pretty basic, but Gen takes this classic Japanese dish to another level. Gen was awarded its first Michelin star in 2013 for its soba noodles, which are made fresh every day. The zaru-soba, cold soba dipped in a light soy sauce, is a particular favorite. A dinner at Gen will set you back ¥13,000, or a little over $100!
2. Le Benkei
One of Japan's oldest cities may seem like an odd spot for a French Michelin-rated restaurant, but you might just be surprised by Le Benkei. This establishment manages to weave together the best of French and Japanese cuisine to create dishes that are truly special. Head chef Kinji Ogawa employs Japanese cooking techniques when preparing his French meals before serving them up with chopsticks.
1. Masuda
Kushiage (food deep fried on a stick) is always a fun treat with friends after a hard week's work. Nara's Masuda gives this crispy delight the one-star treatment, delicately frying a wide selection of izakaya favorites in a posh setting devoid of the customary drunken salarymen. Guests can pair their selections with a wide variety of fine wines and sake.