5 Dishes to Boost Your Japanese Cooking Skills
While it's not ideal, sheltering in place offers a chance for us to improve our life skills, especially cooking. We've got five excellent recipes that will greatly increase the number of Japanese recipes you can make because the combinations are endless once you master these recipes. Plus, they are all perfect for your first post-coronavirus party.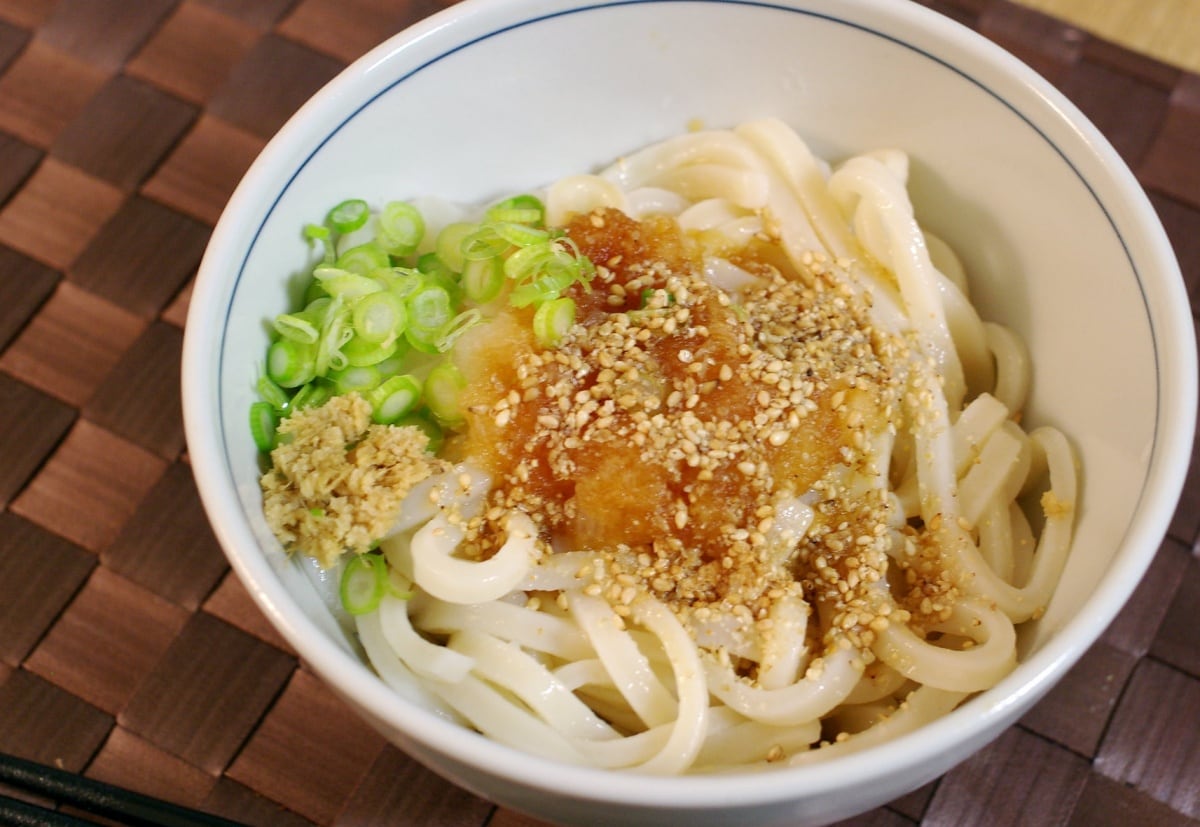 One rule that very much applies to Japanese cuisine is mastering simple techniques to cook especially fresh ingredients. You don't need extravagant purchases like crumbly cheeses, heavy creams, or tangy sauces to make the best of everyday Japanese food. Only using a few ingredients that should be in your pantry already—including rice, miso, and flour—we bring you five recipes that you can master while spending time at home.
5. Miso Soup
I know, I know. The word soup might conjure up the image of tenderly cooking vegetables with care until you can blend them into a silky puree, add to heat with cream, and so on. But, hang on to your inhaler, because you can breathe easy with this simple miso soup. And if you don't like plain soup, you can easily add any items from your kitchen, like konbu seaweed, or tofu. Head to Just One Cookbook using the link below for the full recipe.
4. Yaki Onigiri (Grilled Rice Balls)
While it's convenient to walk into a Family Mart and pick up a rice ball (onigiri), it's just as easy to make one yourself at home. And why not add a nice little twist by grilling it with a salty-sweet soy sauce? The grilling gives the rice ball a delightful crunch with a kick of umami savoriness. As soon as you can head to your local izakaya, be sure to ask if they'll cook one up for you. Until then, get out your grill (or a pan for those of us without one) and click the link below for the recipe, as well as to learn Nami's technique for shaping onigiri into the perfect triangle.
3. Homemade Udon Noodles
In case you weren't on board yet with the fact that Japanese food can be made easily with very few ingredients, then these homemade udon noodles will surely make you a believer. All you need are four simple ingredients, and most of them you'll likely have at home. They are flour, salt, water and cornstarch. You'll only be a few simple steps away from opening your own noodle shop. Click on over to Just One Cookbook for all the details.
2. Gyoza Wrappers
If you mastered the art of making yummy udon, then this is your next project: making gyoza wrappers. Who doesn't love the delicate balance of chewy and crispy dough enveloping the filling of your choice? From seafood to vegetables and even cheese and apples, your wildest dumpling dreams can come true without you ever having to leave your home. And, this is one of those dishes we encourage you to call the family over to make together. There's a sense of harmony when the whole family sits around the table together. You'll be sealing the bonds in the household unit while sealing dough together. If you're worried about the proper technique, our friends at Just One Cookbook got you covered.
1. Souffle Pancakes
If you haven't noticed, we've given you a whole day of tasty dishes that are at the essence of Japanese cuisine. A quick yaki onigiri and miso soup breakfast, a scrumptious serving of udon for lunch, and a divine dumpling dinner. If you're ready for dessert, challenge yourself to make these super fuffy souffle pancakes.

These airy pillows can be served with a variety of toppings like freshly whipped cream, fruit, and even matcha powder and chocolate shavings for an additional treat. Nami's waiting for you at Just One Cookbook with all the details. These might take a little more effort, but we're sure your social media friends will beg to visit you as soon as safely possible.