Unmasking a New Trend in Face Masks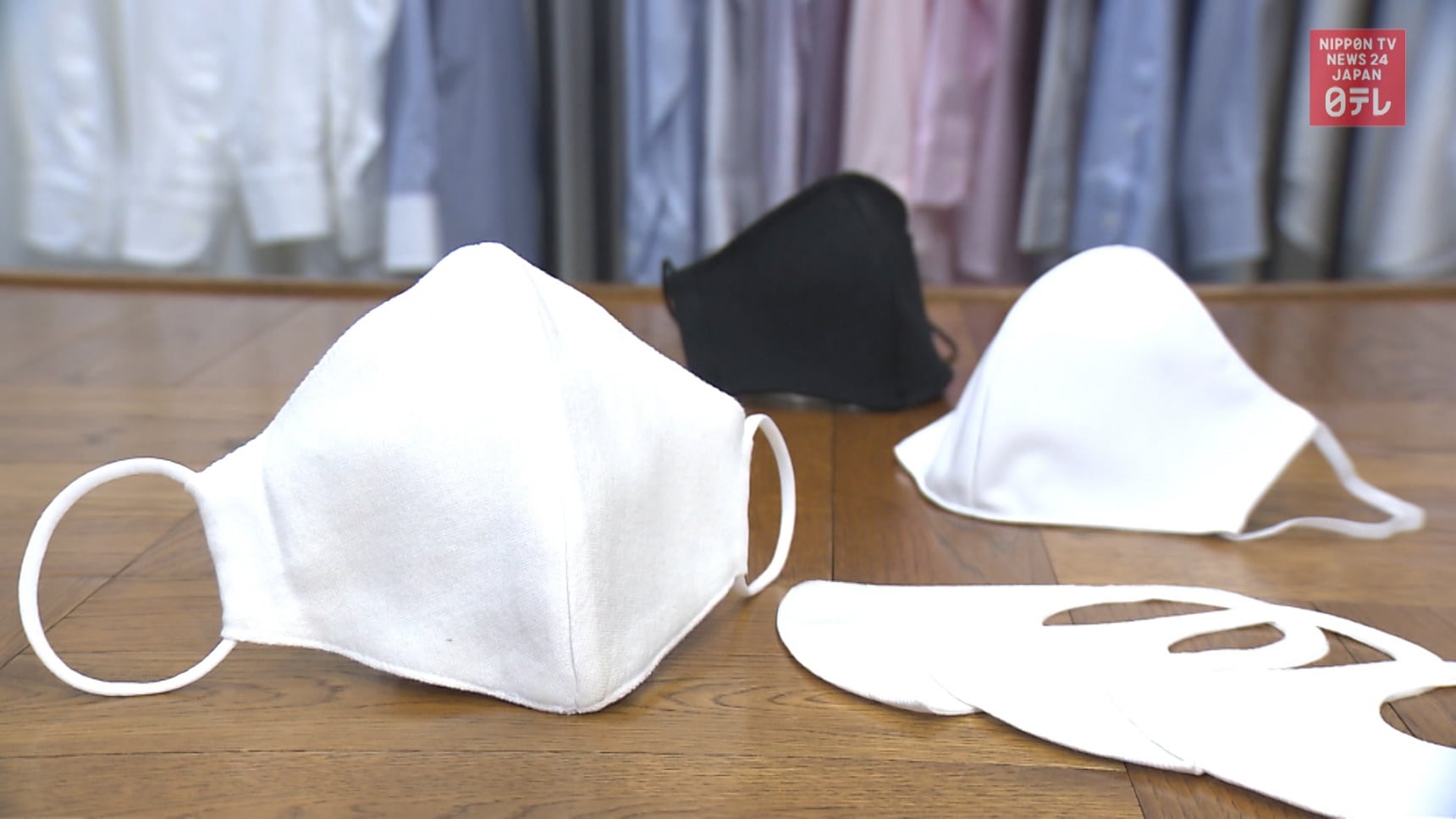 An apparel maker makes this product using washi, or traditional Japanese paper. The original washi material does not have stretching properties. It is cut into thread-like strips and woven to make a soft, elastic and breathable texture. Users can wash and reuse it. The wait for orders to be delivered is currently more than two months.

A research group is developing a mask made of a type of metal that's intricately interwoven into a fabric. According to Itabashi Hideyuki, Gunma University, "This is actually copper. Copper inactivates bacteria and viruses and kills them." In an experiment, 10 yen coins, made mostly of copper, significantly reduced E. coli in a solution contaminated with the bacteria. A recent study by scientists in the United States showed that the novel coronavirus was detected on copper for a far shorter time than on other surfaces.

It's as soft as a regular mask and worn on top of a disposable mask for disinfectant effects. Once tested, the technology is expected to be applied to other products like gloves.

A roadside rest area north of Tokyo is known for fresh local produce. The store recently started selling masks made of silk, which is said to have anti-microbial effects. A local silk clothing manufacturer makes these masks. Whenever the goods come in, they sell out by the end of the day.

In southwestern Japan, a jeans maker started producing denim masks in late February. Online sales have taken off as the product is sturdy and stylish. The company now devotes all its energy on mask-making but still cannot keep up with demand. The masks are made of soft, thin denim.

Businesses are expanding their frontiers to help make up for the shortage in masks. But consumers will likely have to wait a while before the product returns to store shelves.