Take a 2-Hour Lesson in Japanese Cuisine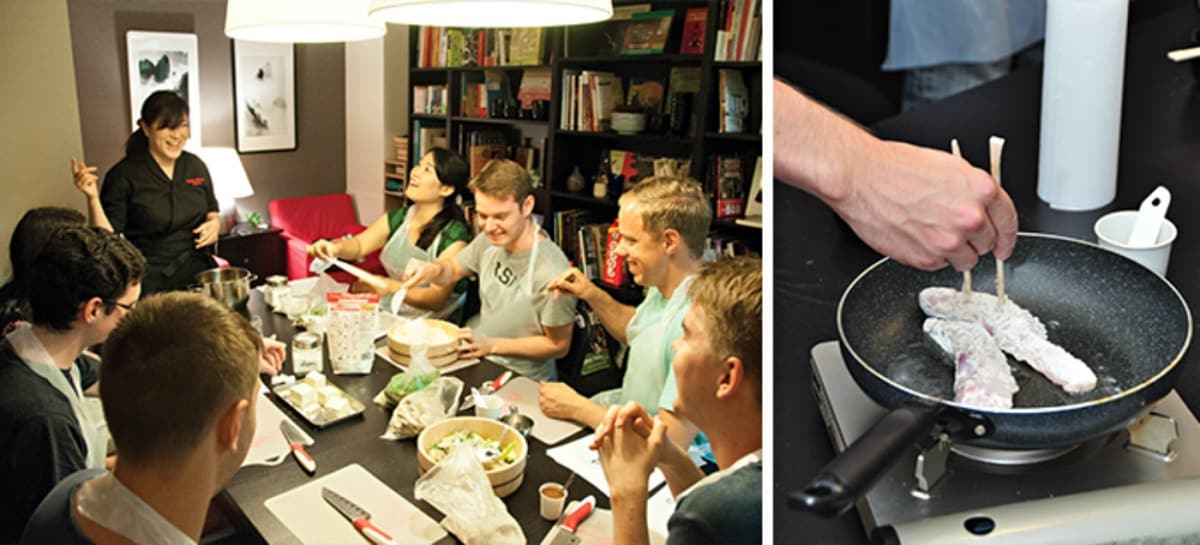 Ranked among online site TripAdvisor's top three Tokyo cooking classes, Ayuko Akiyama's Buddha Bellies classroom received the TripAdvisor Certificate of Excellence for its consistently outstanding reviews. While she also offers classes in sushi, udon noodles and bento lunch boxes—as well as a four-hour sushi and sashimi cutting course in the cooler months—today three tourists from Sweden, two from Ireland, one from Germany and a Korean woman living in Hokkaido have assembled for a two-hour immersion course in washoku: traditional Japanese cuisine.

Akiyama's hands-on, multisensory lessons reveal the clear hallmarks of a seasoned instructor. Key ingredients are passed around for inspection before the students prepare a salad of vinegared seaweed and cucumber. They mix their own teriyaki sauce from sweet cooking rice wine, sake and soy sauce, and they learn first-hand the delicate art of adding vinegar to rice and cooling it with uchiwa fans to ensure the final mixture won't fall apart when formed for sushi.

"It's really interesting to have somebody who knows the culture and who can explain a bit more about why you do certain things," says Tobias Karlsson of Sweden, who joined the class as part of his two-week holiday.

At the end of two hours, having rolled and cut sushi, fried their own cod (or tofu for vegetarians) and made miso soup from scratch, the seven participants have gained a personal understanding of the ichiju-sansai structure of a traditional Japanese meal. "Ichi is one, and ju means soup," Akiyama explains. "And sansai: san is three, and sai is dishes. So three dishes."

The students then learn to position their plates with the rice on the left-hand side, after which Akiyama shows them good form for placing their chopsticks when they're done.