Building the Future: Tokyo's Robot Exhibition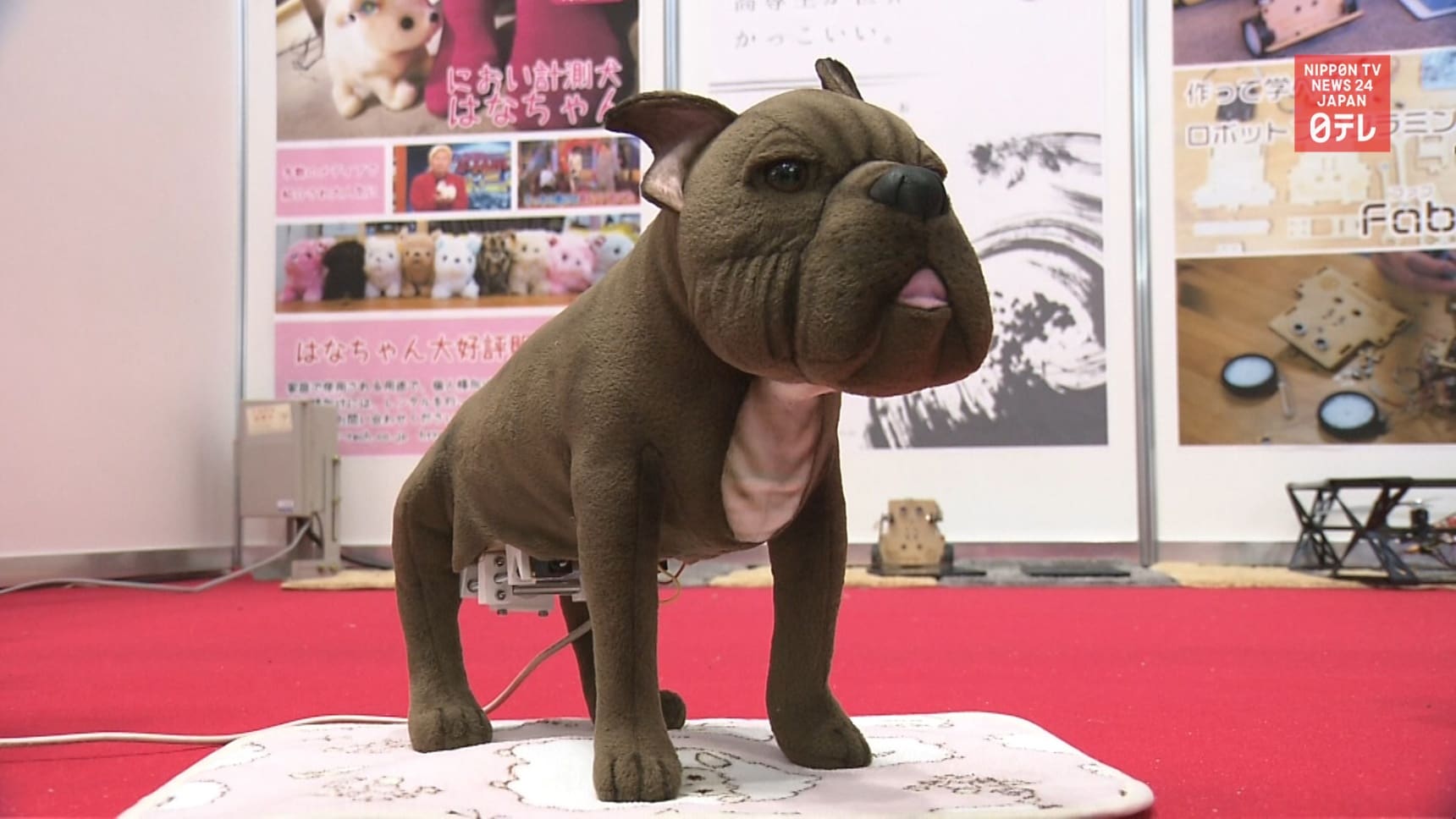 Many helpful machines are on display, include one that helps a person wear a shirt. The robot calculates the user's body shape and posture with sensors and uses arms to help put the shirt on. It is expected to help the elderly and others who have a hard time lifting their arms.

One robot accurately stamps seals on documents, while another machine can automatically scan a whole document by turning the pages. You also can't miss the dog-shaped robot that detects a person's foot odor. If your feet are smelly, it produces deodorant cream!

The exhibition is among the largest in the world and takes place every other year.