Work-Life Balance Improves with Tiny Business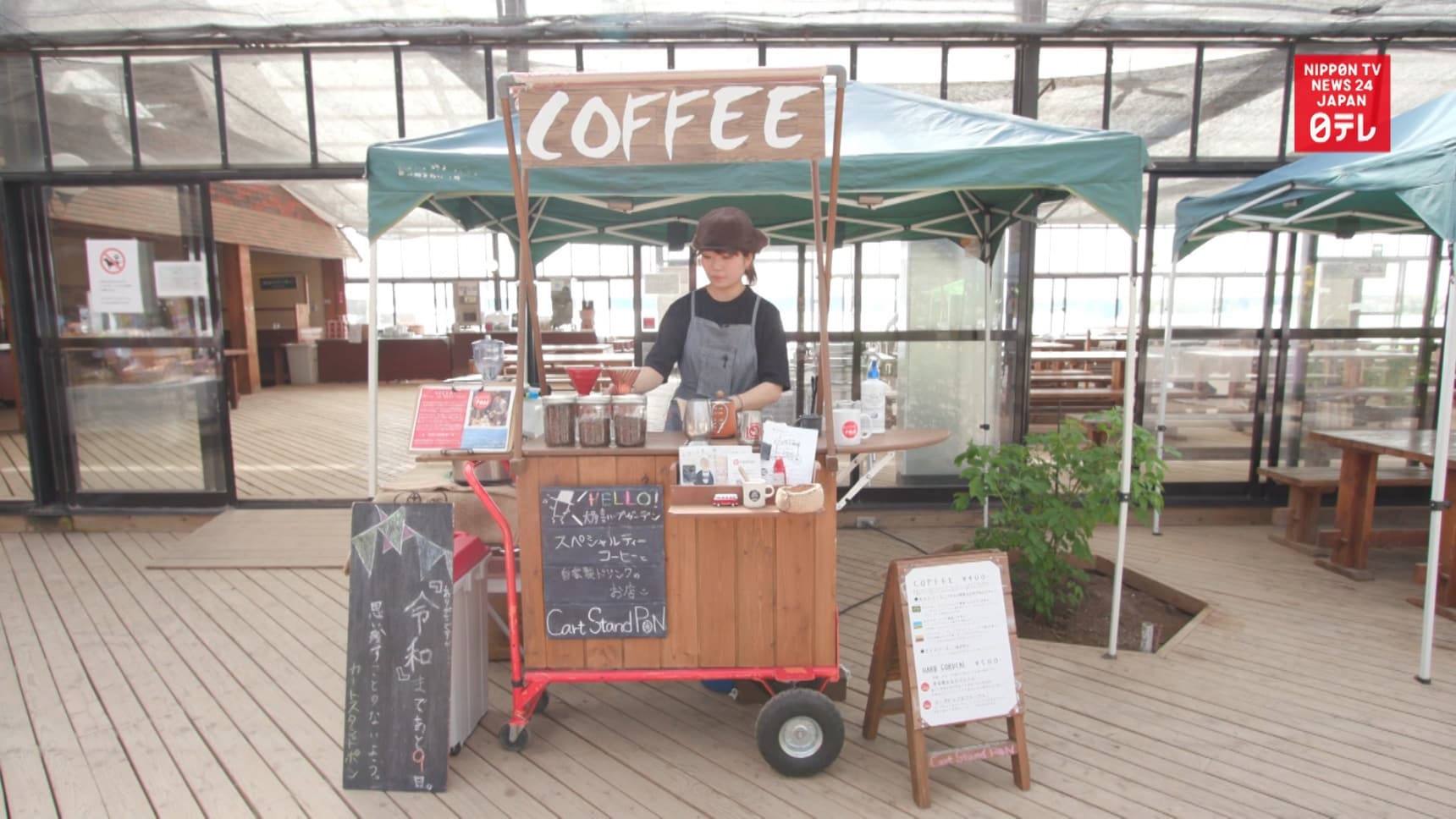 As Japan goes through work-style reforms, some are opting to start tiny businesses. Miyuki Arakawa did just that, creating a mobile coffee shop with a small cart.
Arakawa used to work as a hired coffee shop manager in Tokyo, but just a year ago she started her own business, and a tiny one at that. Her ¥100,000 investment is paying dividends.
There are many events that promote tiny businesses, and operators can exchange information with each other and get advice on how to run their businesses more efficiently. Networking is clearly an important part of this industrial change of pace, which is fortunate, since many entrepreneurs who are engaging in small businesses find more time on their hands.