IT Brings Big Business to Island Town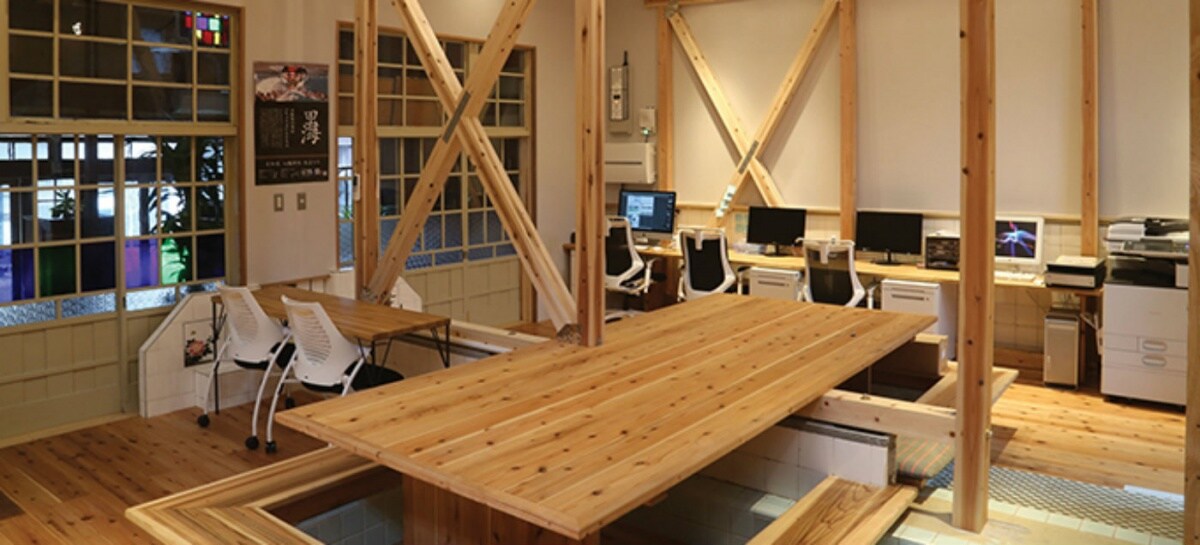 Motoharu Yoshida, a young entrepreneur and the CEO of Cypher Tech, was raised in the small town of Minami in Tokushima Prefecture before setting out for Tokyo to launch his venture. More than most, he felt the pain of seeing Minami decline as more and more young people moved away.

Inspired by a similar success story in Kamiyama, another Tokushima Prefecture town, Yoshida took the initiative and opened a satellite office, Minami Lab, in his hometown in May 2012. Within a year, he had transferred Cypher Tech's business from Tokyo to Minami and also started a new venture—Awae Company, Limited—dedicated to revitalizing Minami and Japan's other rural regions while protecting their many attractions.

Awae's offices are located in a renovated space that once belonged to Hatsune-yu, a Meiji Era public bathhouse. The meeting table incorporates a repurposed vintage bathtub, and computers line the walls alongside antique wooden lockers. The office's fusion of tradition and modernity is a testament to Minami's efforts in this direction.