Stay Cool: 7 Best Shaved Ice Shops In Tokyo!
Kakigori—or "shaved ice" in English—is one of the greatest joys that summer brings to Japan. From colorful and poppy fruit kakigori to traditional Japanese-style Kakigori, Tokyo is filled with various stores to cool your summer down. Here are 7 stores you cannot miss when in Tokyo, presented by Trip101.
7. Sebastian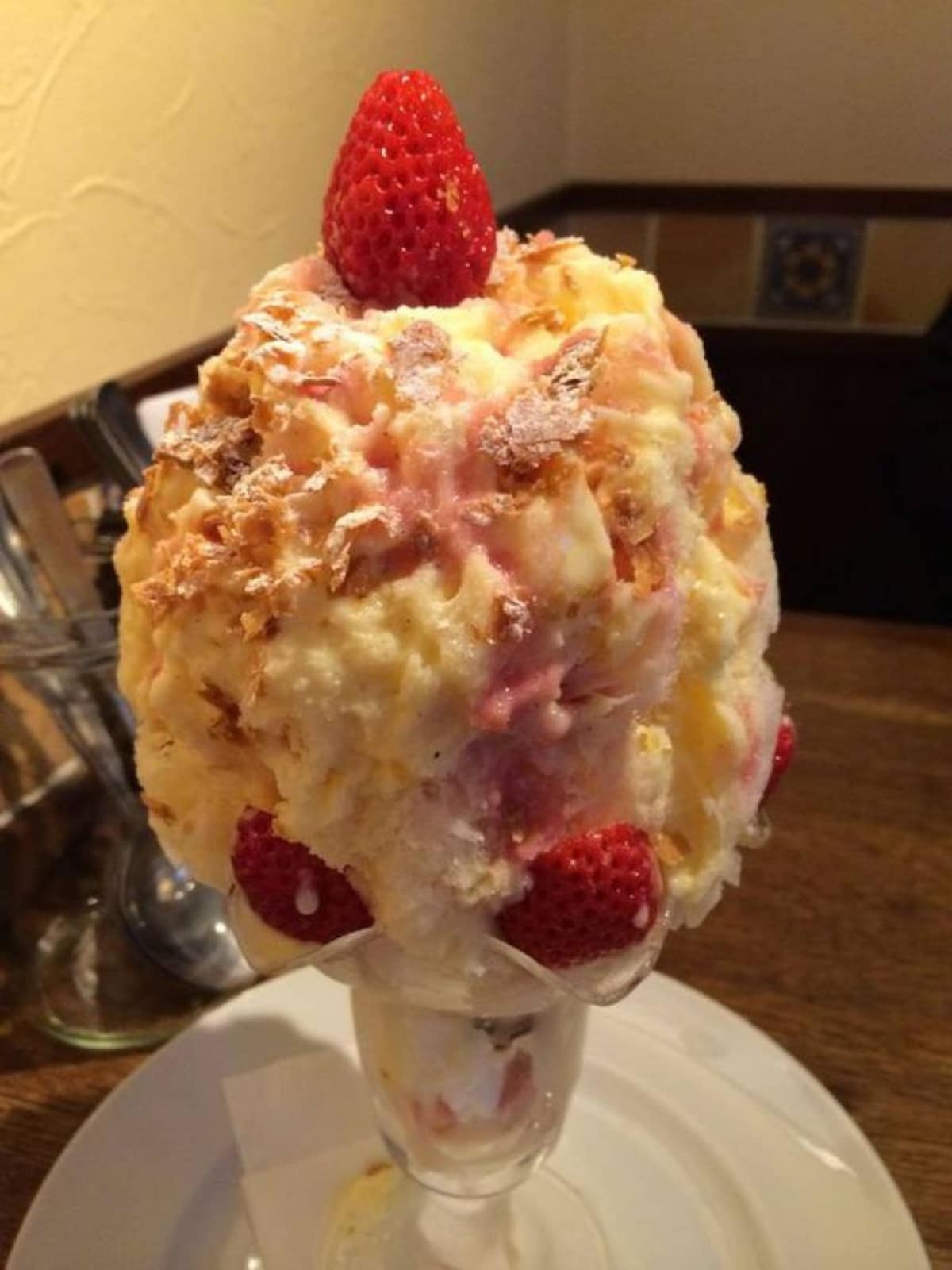 Sebastian is located just 12 minutes from Shibuya Station, and is known for having many unique kakigori flavors. One of them is the "Strawberry Shortcake," which is a kakigori that looks exactly like a strawberry cake! The staff will make the kakigori at the counter and many customers order this mainly to watch the process of making them. Another popular menu item is the daifuku kakigori, where daifuku, a Japanese sweet made from red bean paste wrapped in sticky rice cake, is served on top of shaved ice. The chewy daifuku creates a unique harmony with the soft shaved ice, and this is something that you cannot experience elsewhere!

Sebastian
Address: 7-15, Kamiyamacho, Shibuya Ward
Open Hours: 11:30 a.m. - 5 p.m.
Access: 12-minute walk from Shibuya Station
6. Naniwaya
Naniwaya is a store famous for their delicious taiyaki—fish-shaped pancakes filled with red bean jam—but in summer, they are also well-known for their kakigori. Being a Japanese sweets store, the popular menu items at Naniwaya include the red bean kakigori as well as the kinako kakigori. Both iterations blend traditional Japanese tastes together with shaved ice, which creates a fantastic harmony.

Naniwaya

Address: 2-12-4, Asakusa, Taito Ward
Open Hours: 10 a.m. – 7 p.m. (Closed on Tuesday)
Access: 3-minute walk from Tsukuba Express Line Asakusa Station
5. Ice Monster
Ice Monster is a kakigori store that migrated to Japan, and its main branch is in Taipei, Taiwan. The extremely popular store opened in Japan in 2015. What makes Ice Monster stand out from other kakigori joints is that they create their shaved ice from flavored ice, instead of pouring syrup or other toppings on top of pure shaved ice. This gives the kakigori an extremely unique texture and rich flavor. One of their popular menu items is the "Tapioca Milktea Kakigori," where soft and chewy tapioca bubbles can be savored together with delectable cold shaved ice.

Ice Monster

Address: 6-3-7, Jingumae, Shibuya Ward
Open Hours: 11 a.m. - 9 p.m.
Access: 1-minute walk from Meijijingu-Mae Station
4. Momijiya
Momijiya is a kakigori store that can be enjoyed at a very reasonable price, and a visit here won't break the bank! The home-made milk blended with the cocoa powder is extremely delicious. Momijiya has daily menus as well, which are announced on their official Twitter page every day. The store may be closed on Tuesdays, but the schedule might change so do check out their Twitter page before visiting.

Momijiya

Address: 3-19-1, Umeda, Adachi Ward
Open Hours: 1 p.m. - 5:30 p.m. (opens from 12 p.m. on weekends)
Access: 11-minute walk from Tobu Skytree Line Umejima Station

For more tasty shaved ice options, read the original article from Trip101 via the link below!