Michelin Star-Worthy Vegan Cuisine in Tokyo
Japan is known for its fish, so it can be challenging to find elegant restaurants which provide truly inventive vegan or vegetarian tasting menus. One of Tokyo's gems, Tudore Tranquility is hidden away in trendy Yoyogi Uehara and offers creative, cruelty-free cuisine. From appetizers to desserts, each dish is a showstopper of complex flavors.
Creative and Innovative Vegan Cuisine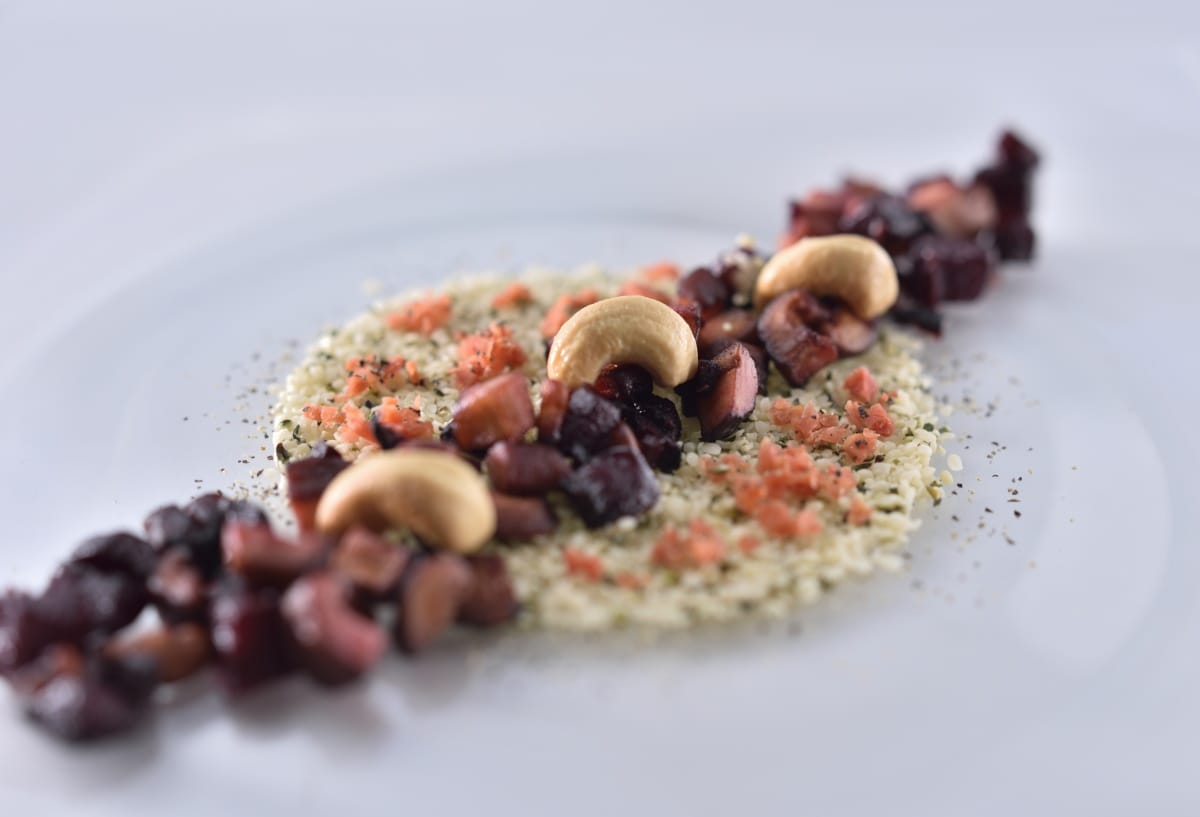 Dining at Tudore Tranquility feels a bit like being invited to a dinner party at the home of a world-class chef, quickly followed by being transported to another planet. From the reservation process, where you are considerately asked if there are any foods you dislike, to the service and chance to chat with chef Mamta Reid, the two hour course flies by, one carefully prepared dish at a time.

During my first visit I enjoyed a robust pilaf of black quinoa, vegan parmesan and tarragon 'butter,' an addictive curry-filled flatbread with spiced soy beans and palate cleansers of cashew mozzarella and ephemeral pineapple mousse.

A later dinner was equally excellent, featuring a chestnut soup spiked with smoked paprika, substantial tofu steak redolent of lemongrass and a rather Japanese-influenced dish of rice, seaweed and mandarin orange.

All the dinner courses are rounded out by a platter of desserts so indulgent you are likely to be struck silent.
How to Book a Table
Do specify when reserving that you are vegan, as the standard courses are vegetarian, and feel free to ask anything to the kind English-speaking staff. The atmosphere is intimate and cozy, making it ideal for a romantic evening or a special occasion.

You can book via Tudore Tranquility's website. If you have particular dietary needs or allergies we recommend booking a couple weeks in advance, to allow the chef time to plan a special menu.

Address: 2-6-16 Uehara, 1F, Shibuya-ku 151-0064, Tokyo, Japan
Hours: open Wednesday to Sunday, 19:00 to 21:00
Price: the 8 course dinner tasting menu is ¥12,000 per person (excluding tax)

Looking for more recommendations for vegan restaurants in Tokyo? Be sure to check out the Tokyo Vegan Guide!