Interactive Pikachu Peddles Pokémon Plushies
For Pokémon fans, it really doesn't get any better than the Pokémon Center. But if you're unable to make it out to one of the 11 locations around Japan, you might be able to get your Pokémon fix if you pass by one of the new Pokémon Stands.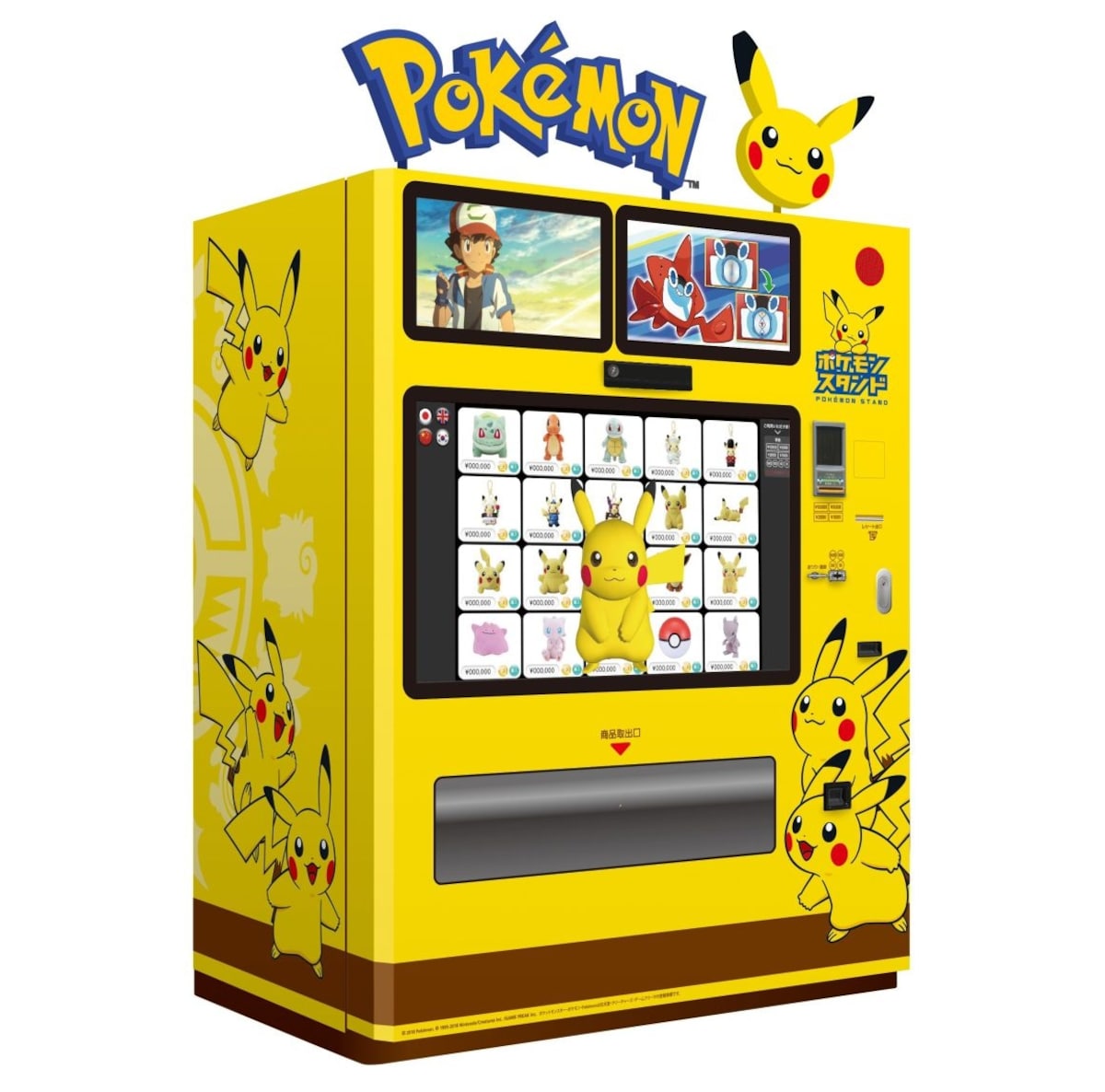 The Pokémon Stands are vending machines that sell a selection of the most popular Pokémon toys and memorabilia from the Pokémon Centers. They're oases for Pokémon fans in various ways; not only can you get some sweet stuff, but they will also serve as Pokémon Go gyms from June 15, 2018, which means you can conduct raid battles and gym battles while you choose which delightful Pokémon plushie you want to buy!
The menu is operated by a touch screen panel that features an interactive Pikachu—which calls to people as they pass by to get their attention—that appears to participate in the selection process. The menu is also available in four languages (Japanese, Chinese, Korean and English), so lots of people can take advantage of this cute vending machine.

Those who purchase something from one of these Pokémon Stands will also get a gift code for a surprise Rotom Power that can be used on the upgradeable Pokédex in Pokémon Ultra Sun and Ultra Moon! You can't choose what you'll get, but it might be something good!
ポケモンスタンド
しばらくするとピカチュウが出てきました。かわいい pic.twitter.com/RdDBWZp3ZI

— だい ほっしー (@dai_hoshi0316) June 3, 2018
Take a look at the vending machine in action in the video above.

These new Pokémon Stands are currently available in four locations: the Haneda Airport International Terminal fifth floor general area, the third floor of Odaiba Aqua City, the Ashigara highway service area in Shizuoka Prefecture and the Ebina highway service area in Kanagawa Prefecture. There hasn't been an official announcement about whether there will be more, but with the popularity of Pokémon we wouldn't be surprised if they start popping up everywhere.
If you want the real experience though, we recommend you check out one of the Pokémon Centers. Each one has its own exclusive goods, so if you have the time you'll want to check out as many as you can! Why not start with the newest Pokémon Center in Nihonbashi, Tokyo? It's right next to the brand new Pokémon Café, so you can have a whole afternoon dedicated to Pokémon!