15 Spots In Osaka You Have To Visit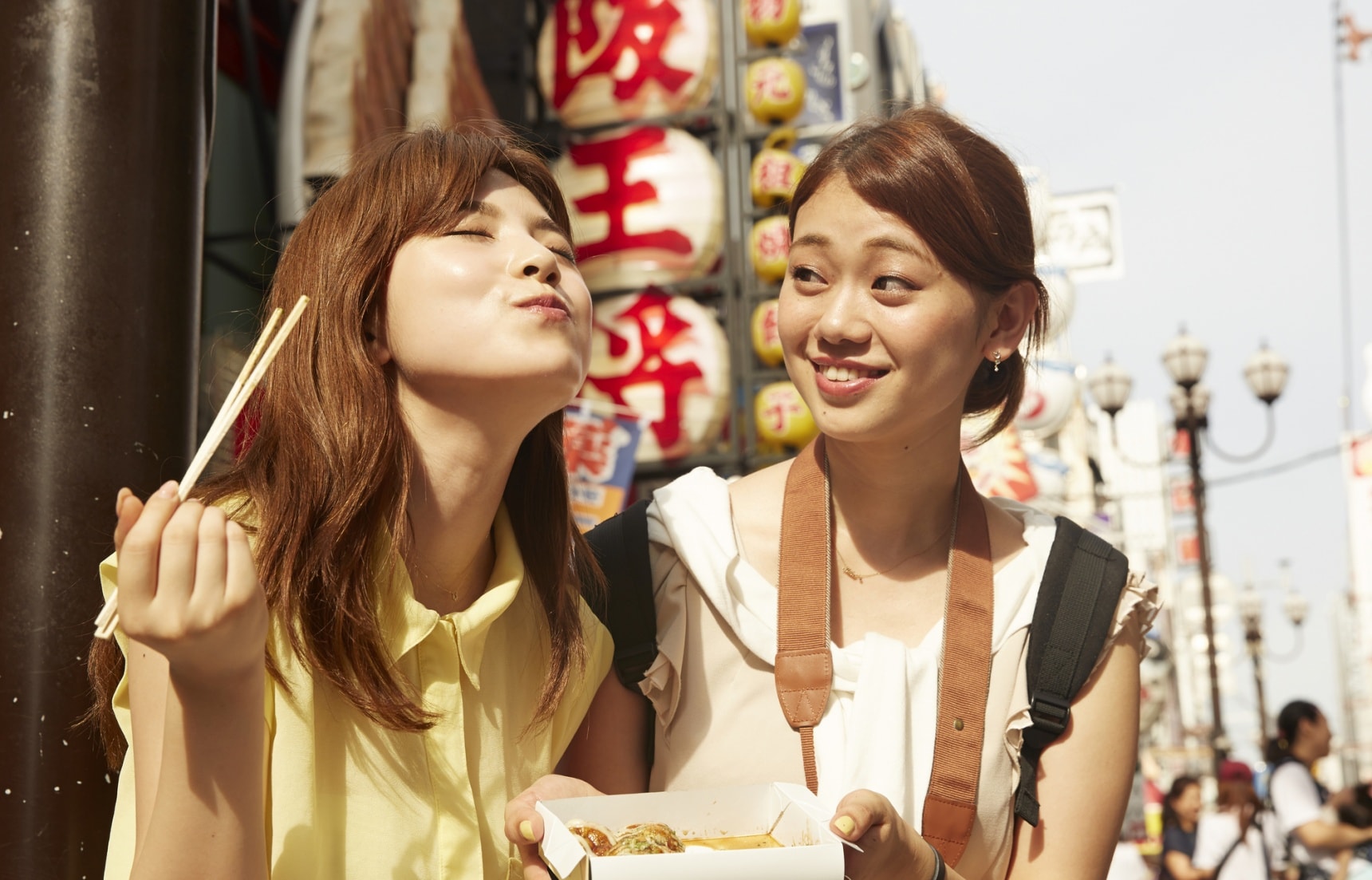 15. Make Your Own Instant Noodles at the Cup Noodles Museum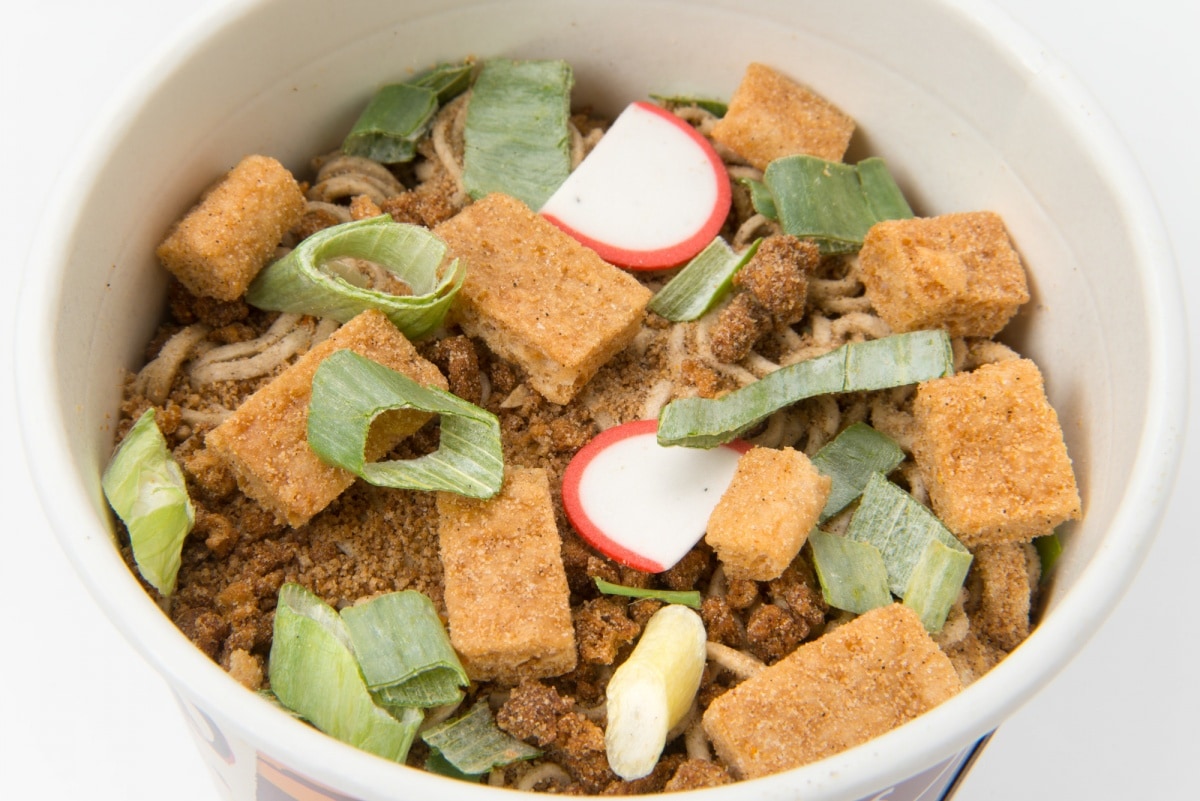 Who hasn't turned to instant noodles for a quick (and cheap!) meal? Instant noodles were invented by Momofuku Ando—who founded Nissin Food Products—and have since become a global phenomenon. At the Cup Noodles Museum in Ikeda, you can learn about how these world-famous noodles came to be, and check out delightfully colorful displays of how they have evolved through the decades.

However, one of the biggest draws of the museum is that you can create your own personalized instant ramen at the "My CUPNOODLES Factory", choosing your favorite soup stock and toppings!
14. Snap an Artsy Photo of the Abeno Harukas Building at Tennoji Park
Abeno Harukas is one of the symbols of Osaka and, at a height of 300 meters, also happens to be the tallest building in Japan. This conspicuous building can be seen from almost every corner of the city, but one of the best places to get a picture of this amazing architecture is Tennoji Park. Here, you will be able to photograph the skyscraper reflecting in the Japanese garden's pond, a perfect contrast of tradition and modernity.
13. Explore Osaka's History in Tamatsukuri and Tennoji
The Tamatsukuri and Tennoji wards of Osaka are a treasure trove of historical sights, just a bit off the beaten path. From Shingen-ji Temple to Sanko Shrine, Chausuyama (which may be an ancient burial mound) and Yasui Shrine, if you are interested in Japanese history make sure to take some time to wander around these areas.
12. Get Some Green Time at Nakanoshima Park
If you happen to visit Osaka in the spring, Nakanoshima Park should be on your list of spots to visit. Located just one minute away from Naniwabashi Station, the park is filled with blooming roses during the spring season, making you forget that you are actually in one of the biggest cities in Japan.
11. Pray for Luck at Katsuo-ji Temple
Katsuo-ji Temple is located a bit outside of the city, in the northern reaches of Osaka. It is famous for yakubarai, which means to chase bad luck away. After praying for good luck, give yourself lots of time to explore the gardens, which are particularly stunning during the fall foliage, cherry blossom and hydrangea seasons. Keep an eye out for all the daruma dolls which seem to be tucked away everywhere you look!
10. Ring for Good Luck at Samuhara Shrine
Samuhara Shrine is a small shrine located just eight minutes from Nishi-Ohashi Station. This shrine is famous for its yubiwa charm, a ring charm thought to have the power of deflecting bad luck and protecting the wearer from harm. This unusual piece of jewelry is in high demand, so if you happen to visit Samuhara Shrine consider getting one of these as a true only-in-Osaka souvenir.
9. Delicious, Cheap Eats in Tenma
Besides history and great entertainment, Osaka is also famous for its fabulous local food. The area around Tenma Station is one of the best places to enjoy delicious Osaka cuisine at affordable prices. One of our top recommendations there is Makino, a tempura restaurant located just three minutes from the station. Here, you can enjoy great tempura, such as shrimp and vegetables. The hot and crunchy bites of fried goodness dipped in Makino's original sauce are amazing! After eating your fill, stroll along the shopping arcades nearby which will be buzzing with life at all times of the day.
8. Get Your Fill of History at Osaka Castle
Osaka Castle is considered one of Japan's most beautiful castles, and played a crucial role in the history of Japan, such as during the Siege of Osaka over 400 years ago. At Osaka Castle Park you can take in the view of the white castle from the grounds. Admire the intricate architecture and design up close by exploring the castle itself (and perhaps have fun pretending you are a feudal lord!)