5 Incredible Japanese Illumination Locations
If you're intrigued by Japan's impressive illuminations, but don't want to wait for winter to enjoy the impressive light shows, you're in luck! The following list includes some of the most incredible illuminations around the country. Some of the illuminations take place regularly, while others are seasonal.
5. Kobe Fruit & Flower Park - Hyogo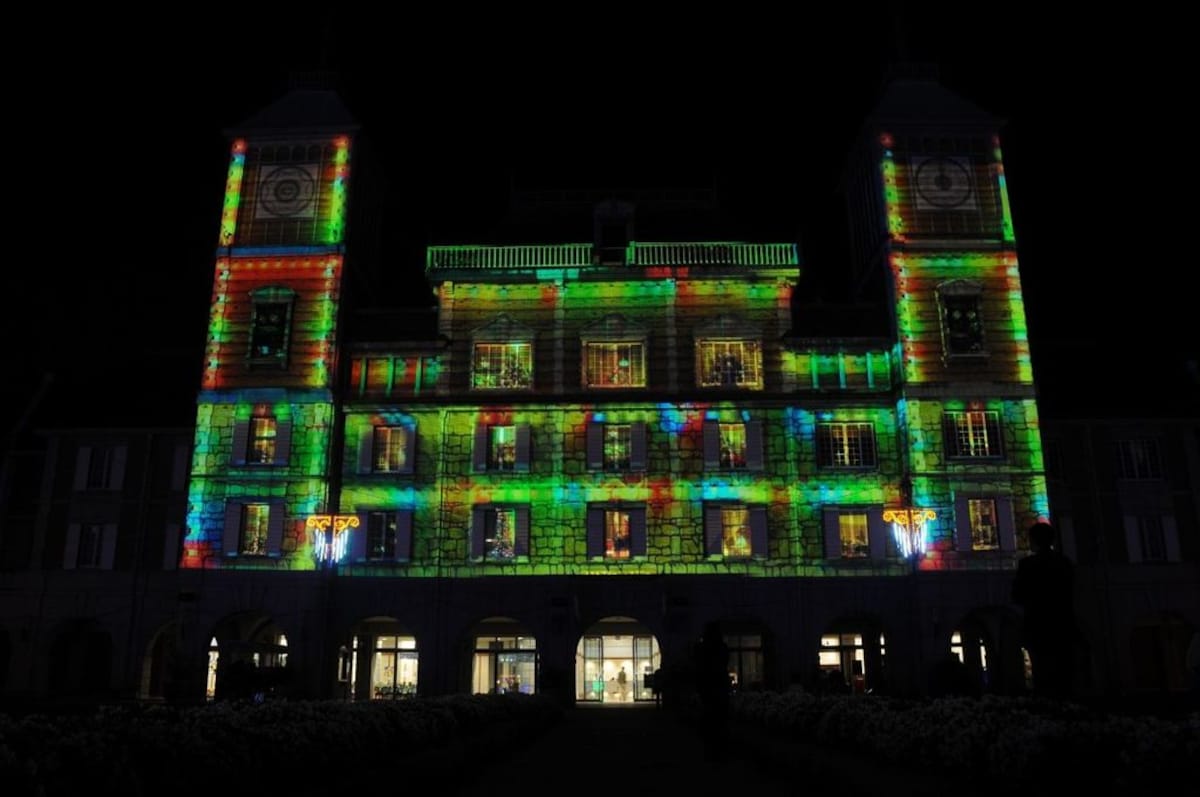 The Kobe Fruit & Flower Park is not exactly a theme park in and of itself. It's actually a roadside station located in Hyogo Prefecture. But this one is a cut above the rest! As well as the expected amenities of a roadside station, Kobe Fruit & Flower Park also has natural hot springs, barbecue areas, swimming pools and other attractions like mini-golf courses and go-karts! As its name suggests, there are also flower and fruit gardens, and fresh fruits can be picked and enjoyed from August to November.

The Kobe Illuminage is an illumination at the Fruit & Flower Park that incorporates various techniques, like projection mapping. The entire area is bathed in a beautiful glow, and it's the perfect place to enjoy whether on a date or on vacation with friends or family.

Illumination dates do vary, so check their website for current schedules.
4. Sagamiko Resort - Kanagawa
Sagamiko Resort Pleasure Forest is a theme park in Kanagawa, with tons of rides and activities available to its visitors. They have an amusement park with lots of fun attractions, barbecue spots perfect for summer cookouts, recreation areas for athletic activities like tightrope walking and even some onsen hot springs for a nice soak afterward.

The resort has several different illuminations, which combine to feature a total of 6,000,000 lights! Each area is illuminated differently to create a harmony of colors throughout the entire resort. The atmosphere balances between jubilant and romantic, which means it's perfect for a trip together with your family or that special someone.

Their illumination schedule changes throughout the year, so check their website for the latest installations.
3. Nagashima Resort - Mie
Nagashima Resort is located in Mie Prefecture. Like other entries on the list, Nagashima Resort also has a fantastic amusement park, many great restaurants, a huge swimming area in summer, a shopping mall and a marvelous flower garden called Nabana no Sato.

The theme for the illuminations changes every year, and 2018's theme is Kumamoto da mon! The performance stars Kumamon—the yurukyara local mascot of Kumamoto Prefecture. Various scenes and performances that showcase Kumamoto's spectacular array of nature and culture will be showcased during the illumination.

For more information about Nagashima Resort, visit their website.

For the other incredible illuminations on the list, read the full article from Trip101 via the link below!