Find the Best Food Around Tsukiji Fish Market
Tsukiji is famous for the delicacies found at the Tsukiji Fish Market. Lined with numerous restaurants and retail shops, it's one of the best places in Tokyo for fresh seafood and sushi. Many locals know this can be a great place to try casual dining and enjoy other great dishes apart from sushi! So c'mon, find out more!
10. Standing Sushi Bar Chiyoda Sushi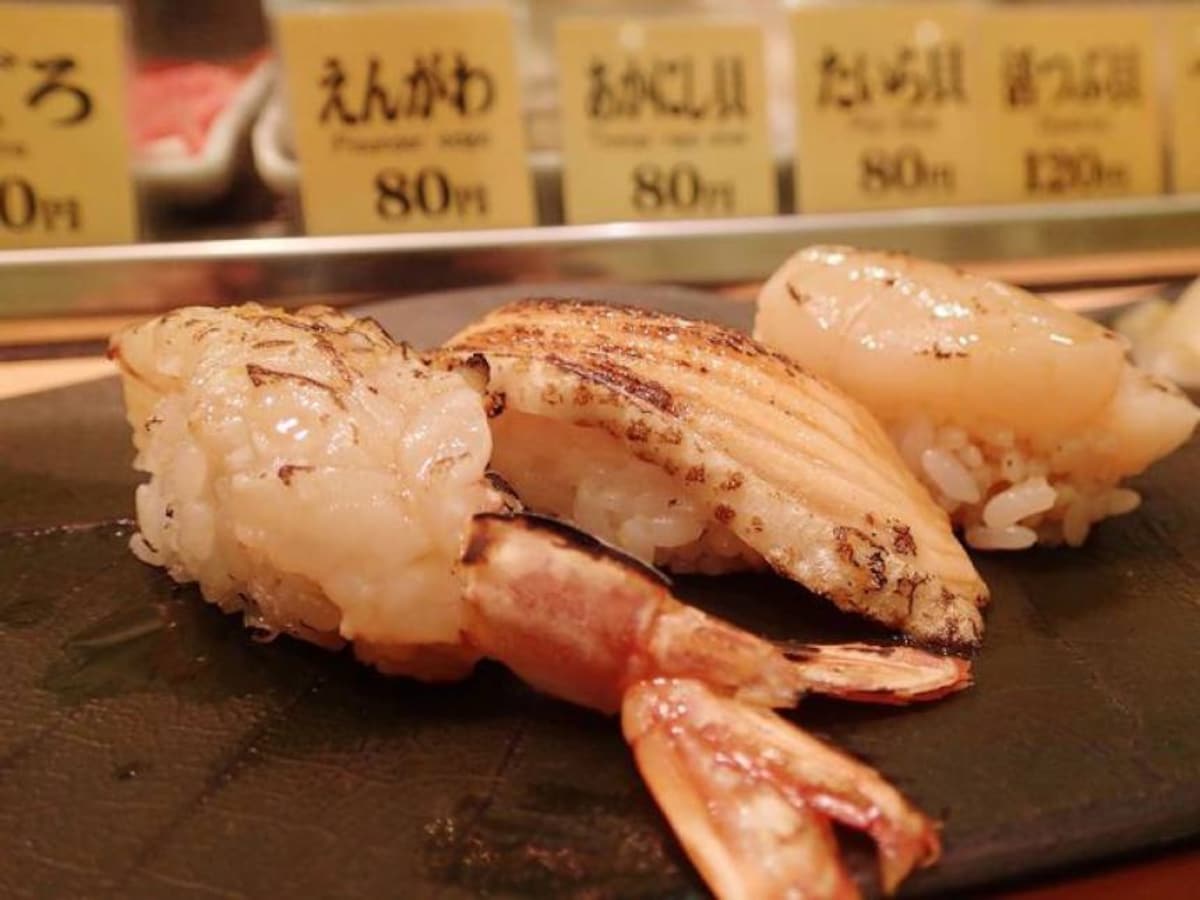 Standing Sushi Bar Chiyoda Sushi is also another place you can appreciate fantastic sushi without waiting for too long. The shop runs based on the concept "to serve delicious sushi as quick as possible", and their fantastic service certainly attests to that. Numerous choices of sushi are available and it is especially recommended that you try their seared sushi. From shrimp and salmon to scallop, the seared seafood creates a marvellous harmony with the sushi rice. Each plate can be as cheap as 80 JPY (0.75 USD) in Standing Sushi Bar Chiyoda Sushi.
9. Standing Sushi Bar Tachigui Sushi Okame
Tachigui Sushi Okame is just 3 minutes away from Tsukiji Station by foot and is one of the best places to go if you love sushi but hate queueing. The standing sushi bar serves delectable sushi in a small shop, unlike other sushi restaurants where you have to wait for several hours. It is recommended that you try the Maguro Zukushi set, which serves 4 different types of maguro fish sushi from different parts of the fish. You should also select the luxurious sea urchin sushi.
8. Sea Urchin Bun at Maruichi Hamada Shoten
Maruichi Hamada Shoten is most famous for its uniman, the sea urchin steamed bun. The uniman originated in Kyushu, and Maruichi Hamada Shoten is the only place where you can enjoy it outside the Kyushu Region. It is recommended that you try the Kanmon Uniman Goku, which features steamed sea urchin on top of the bamboo-charcoal-coated steamed bun. Make sure you visit Maruichi Hamada Shoten early as their uniman sells out very quickly!