15 Places for Sapporo's Local Delights
11. Soup Curry with a blend of Japanese taste - Soup Curry King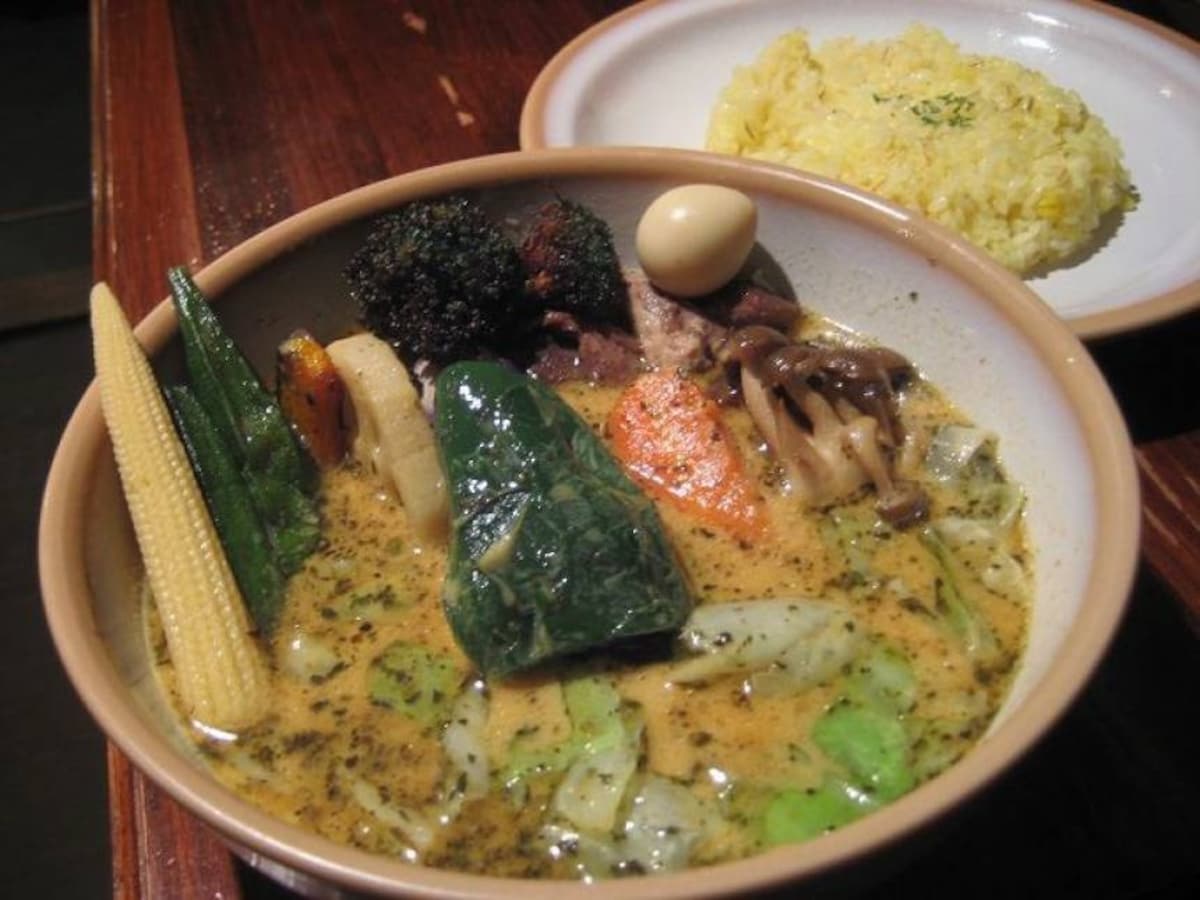 Soup Curry King places huge emphasis on their soup taste - the soups are made by stewing chicken for two full days, then finally completing it by adding typical Japanese-style bouillon such as kelp and dried bonito soup. This gives Soup Curry King a unique taste with a blend of curry and Japanese cuisine.

Various types of Soup Curry are available in this store, including chicken curry, pork curry, seafood curry and more! This is one of the best stores to visit if you want to enjoy a wide variety of Soup Curry dishes.
10. Soul Store - fantastic for vegetable lovers
Soul Store is a Soup Curry store that is perfect for those who love vegetables. Located conveniently just 10 minutes from Odori station, the ingredients in Soul Store are locally grown and are the best picks of the season.

One of the most famous dishes on the menu is the fried burdock - the huge sticks protruding out of the soup in the photo. Together with the fried burdocks, the chicken-based Soup Curry creates a fantastic harmony of spiciness and sweetness from the vegetables.
9. The birthplace of Soup Curry? Magic Spice
Magic Spice is said to be the shop where the Soup Curry dish originated, and is located just 5 minutes from Nango-Nana-Chome subway Station by foot.

The Soup Curry served at Magic Spice is also considerably smooth and is filled with vegetables. On top of that, various curry spices are included in the soup, making them extremely delicious and even addictive!
8. Old-school Soup Curry from Coffee House
Now, Coffee House doesn't sound exactly like a Soup Curry shop. One might be inclined to think that this is one of the "latest trending shops" which serves Soup Curry with coffee, but it is quite the opposite.

Coffee House was opened in 1977 and is a "Soup Curry store by the train tracks", located along the train tracks near the Odori Nishi 4 Chome station of the Sapporo Streetcar. It has been loved by locals throughout and the Soup Curry served here is smooth.

True to its name, the shop also serves delectable coffee so make sure you order them too!