15 Places for Sapporo's Local Delights
The regions of Japan have various local dishes with flavors that differ distinctly across the country. Like Sapporo, most famous for Sapporo ramen, characterized by a miso-based soup. There's another dish that's popular in Sapporo, the soup curry, where curry is served like a soup. Come along and take a look at these two delicacies and even more.
15. Unique Soup Curry at Suage+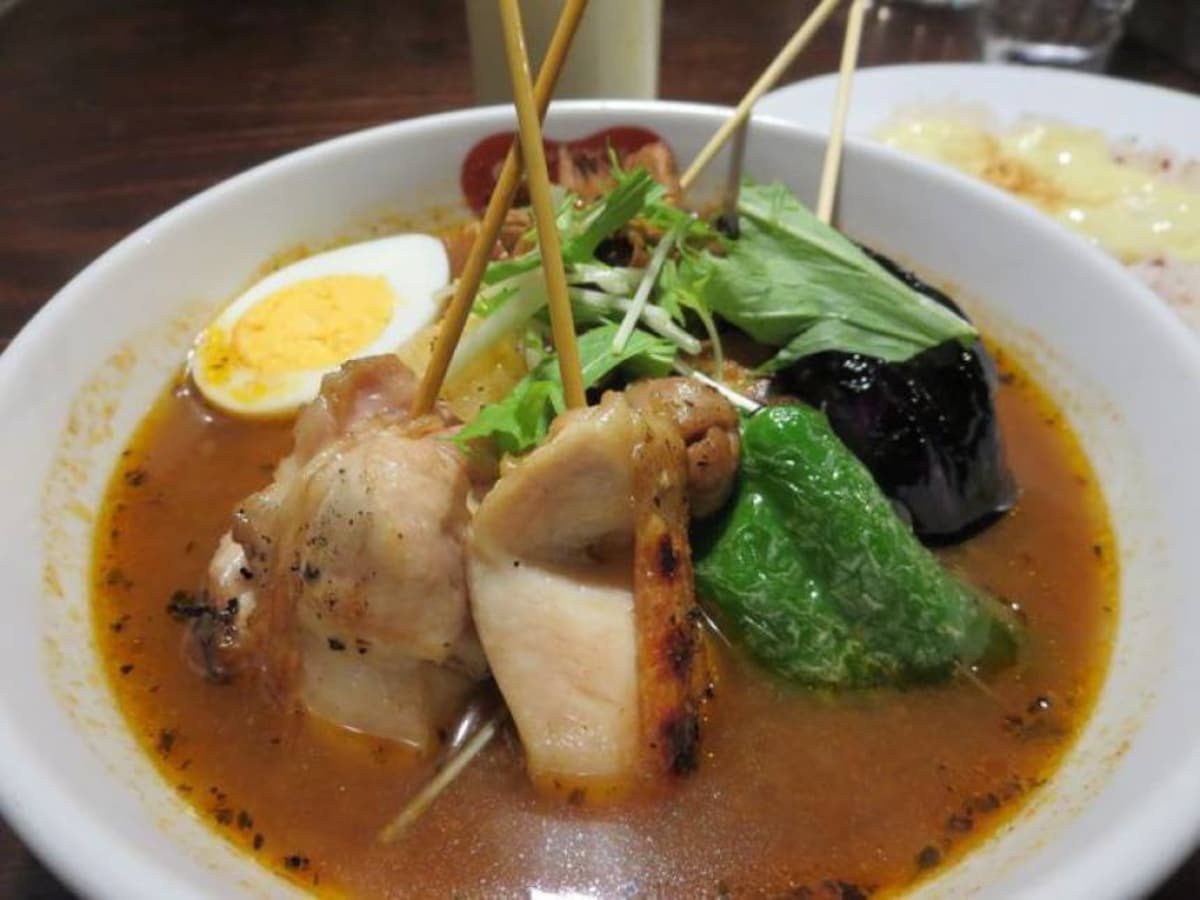 Suage+ is another shop that is famous for the Soup Curry. The way they serve their dish, however, is unlike other shops. When you order their soup curry, fried chicken and vegetables will be served on a stick! This makes eating them a lot easier and you will not have to worry about splashing and dirtying your clothes too. You can also ask for white rice at Suage+ to pour the curry over.
14. Sapporo's famous soup curry at Okushiba Shoten
Okushiba Shoten is best accessed via train and is only a minute's walk from the nearest train station. It is a simple-looking restaurant that specialises in Sapporo's famous dish, the Soup Curry.

At Okushiba Shoten, you will order your dish in a systematic manner - type of soup, menu, toppings, level of spiciness and amount of rice. There are several soups available such as shrimp soup and chicken soup. It is recommended that you try their most popular dish - the chicken and vegetable soup curry. The soft chicken and spicy curry poured over rice is fantastic!
13. CurryDi.SAVoY - the Soup Curry shop with a café vibe
The atmosphere at CurryDi.SAVoY makes this shop stand out compared to other Soup Curry stores - the quiet store and relaxing jazz music played make it feel like a café instead.

CurryDi.SAVoY has a unique taste of Soup Curry that you cannot experience elsewhere. The curry is stewed from beef broth, vegetables such as onions and carrots, together with fruits such as apple. This gives it a smooth texture and spicy yet sweet fragrance.
12. Two different types of curry - Ichimonji Coffee Shop
Ichimonji Coffee Shop is a place where you can not only enjoy Sapporo's delicious Soup Curry, but also the delicious Western-style curry.

Only 11 seats are available at Ichimonji Coffee Shop and many customers come back frequently - the curry served at this eatery is just too fantastic. The Soup Curry served is filled with vegetables while the black colour Western-style curry is extremely fragrant.

Although Ichimonji Coffee Shop is located at a slightly inconvenient location, it is definitely worth the visit!