A Whirlwind Weekend in Miyagi
A friend with family roots in Tohoku once told me people there are so kind and welcoming because: "Wazawaza kite kureta" ("You came all this way")! For a long time, Tohoku, also known as Michinoku or "deep north," was a mysterious and inaccessible place, a daunting frontier full of ice and treachery not for the faint of heart or a pleasure trip.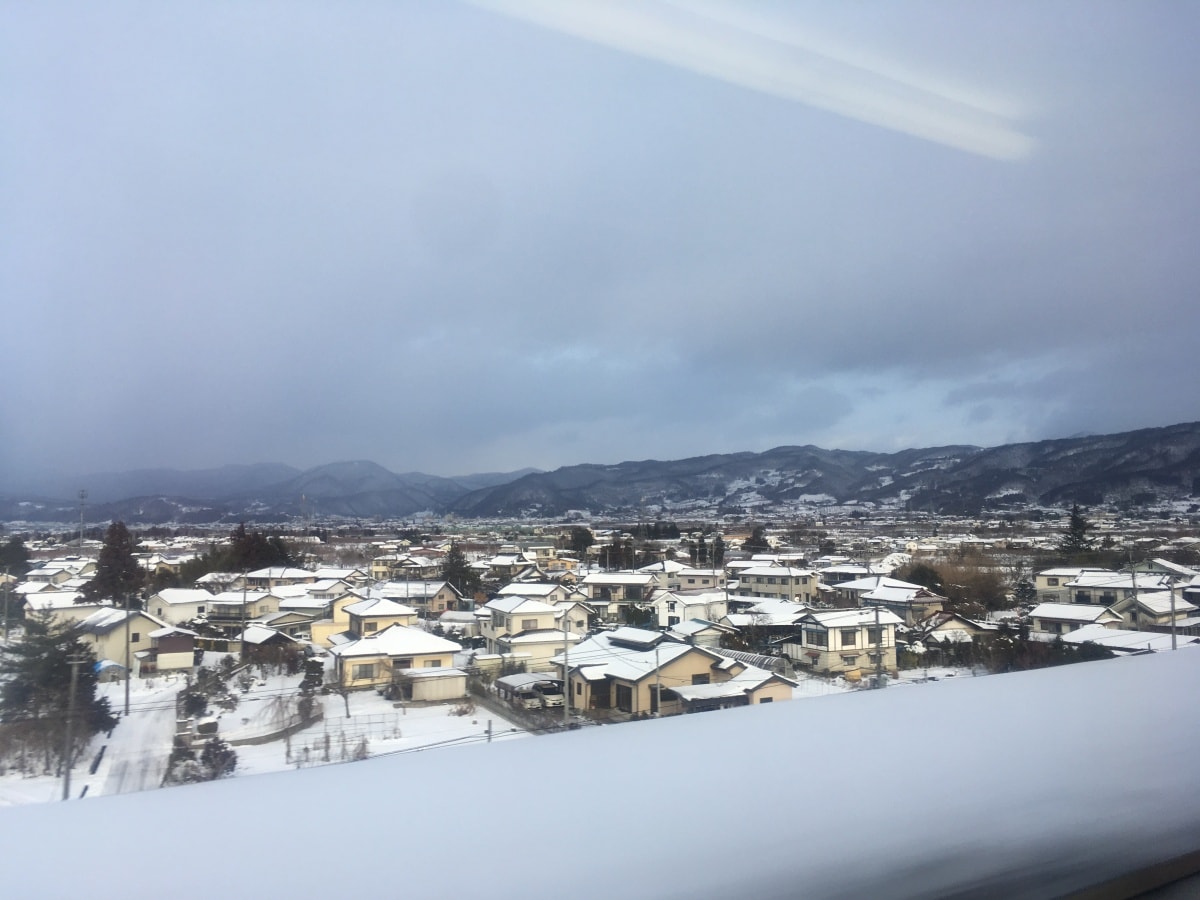 But with the Tohoku Shinkansen, these days it's actually possible to visit on a lark. Indeed, a once arduous journey now takes approximately 90 minutes from Tokyo to Sendai on the Hayabusa bullet train, and I thought about that struggle as the landscape flashed before my eyes. You could even come here on a day trip, and I've done just that, though I don't recommend it because there's so much to explore in this beautiful, relatively unvisited part of the country.
1. Ceramics Experience at Yutori Togei
Miyagi's abundance of fresh food and wild beauty go particularly well with rustic, handmade pottery. Jun Muramatsu at Yutori Togei has been making ceramics for 20 years, and it shows. As I sat down at a small hand wheel with a lump of clay, he demonstrated techniques for hand-building the foundation of our pieces before working the wheel and drawing the clay into a graceful vessel in just a few seconds.
My process was much more halting, but after an hour of spinning and molding, I had produced a cup that felt good in my hands, and that I could imagine sipping a hot drink from during a cold Tohoku winter. The pieces go through a lengthy process of drying, bisque firing and glaze firing, which means that it takes about two months from the time that you sit down at the wheel before you can claim your creation.
¥2,000 (US$18.72) plus shipping; reservation required
2. Country House Lunch at Toyabo
Sendai is a proper city, with a vibrant downtown and lots of shopping and modern conveniences, but the city limits are vast. Though the downtown is relatively compact, the area of the entire city stretches out for 786 square kilometers (303.5 sq miles) and there's plenty of nature to be found. At Toyabo, the vibe is of a homey cottage with its simple wooden decor and pretty kerosene heater glowing in the middle of the room. While offering up views of fields and mountains outside the windows, the shop serves up the best of country cooking with a multi-course lunch focused on area-grown vegetables and whole grains (the rice is a signature blend of 18 different grains). A special treat was the miso yakifu, a local specialty of chewy, savory grilled gluten, while dessert was fresh fruit and black sugar flan, served with a choice of coffee, black tea or black bean tea.
3. Skiing at Spring Valley
After such a leisurely morning, it was time for some physical exertion. Only 40 minutes from downtown Sendai and still within the city limits is Spring Valley, a ski hill located on the northern slopes of Izumigatake. The site features four lifts and about a dozen runs, including two black diamond stretches, half a dozen intermediate courses (the longest being 930 meters [3,051 ft]), a bunny hill and adventure park and a ski school for kids. Both skiers and snowboarders are welcome here, and they even have night skiing—the proximity to the city center makes it eminently possible to pop over for a half day or even an after-work session. My favorite areas here were the forest runs: narrow trails at the far edges of the area where, while not quite off-piste, you can feel as though you have the mountain to yourself as you glide down a single skier course. They have a food court and a full-service gear rental center, so even if you just want to watch the kids with a cuppa, they have you covered. Half day lift passes from ¥3,200 (US$30).
4. Glamping, Eating & Stargazing at the Royal Park Hotel
Continuing with the nature theme, but this time in style, we sat (or shall I say hunkered?) down to dinner at the Sendai Royal Park Hotel. Or, rather, out the back of the Royal Park Hotel. Namely, in a tent. A tent with lounge cushions, a kotatsu (heated table), waiters, and a chandelier. This so-called called "glamping" dinner experience offered at the hotel, and it comes with gourmet appetizers, hotpot (chicken and vegetable pot au feu, beef stew or cheese fondue), dessert and free-flowing wine or other beverages. After we filled our bellies, we ventured out from under the toasty kotatsu quilt to the patio, where a small fire was burning merrily. The hotel has a lovely garden, with a picturesque pond framed by evergreens decorated with lights that reflect off the frozen surface. The hotel keeps an astronomy guide on staff and he had a powerful telescope and binoculars set up so that we could peer at the constellations and the surface of the moon, dazzlingly clear in the Miyagi sky and much more brilliant than what you can see in Tokyo.
Morning Yoga
The previous day's skiing after a year-long hiatus had left my under-used muscle groups sore, and morning yoga was just the thing to work out the kinks. In the winter, the studio looks out onto the manicured grounds, but in the warmer months, yogis can go right out onto the grass to perform their morning sun salutations. The class is a gentle introduction to the day, with beginners always welcome. Guests of the Royal Park Hotel get a discount at ¥500; the general public is charged ¥1,500.
Shiitake Picking at Kumagai
The highlight of the trip for me was a visit to Kumagai Farm for shiitake mushroom picking. Yukio Kumagai has been cultivating shiitake for 40 years, and in this singular experience, you can check out the greenhouse and pluck your own mushroom while he talks about mushroom cultivation. The mushrooms are grown on cuts of nara and kunugi, two varieties of oak, with nara being easier to grow on.
After choosing your own heaping bag full of fungus (don't be afraid to select big ones), Mr. Kumagai serves up a platter of freshly sauteed shiitake in the living room of his traditional Japanese house. The mushrooms, flavored only with olive oil, salt, pepper and, perhaps, a little soy sauce, are fresh, meaty and pungent.

Available only to guests of the Royal Park Hotel at a cost of ¥1,200.
5. Zao Fox Village
In southern Miyagi, on the Yamagata border, there's a wildlife preserve filled with over 100 foxes. The preserve is in the forested wilds of inner mountainous Tohoku, where six different types of foxes roam, nap, and fight. Though they are intoxicatingly cute, these are not tame animals. It's possible to buy special treats to feed them, but it's necessary to do so from inside a caged area (humans on the inside, foxes outside) so that they can be given judiciously. Paths wind around the preserve, and there's even a small shrine to Inari, the fox god–when I went, a fox was, fittingly, sleeping inside. Winter is an especially good time to visit, when the foxes' coats are splendidly fluffy and cavorting fox pups look like orange balls of fur.
Aside from the preserve, there is a separate caged area with several different kinds of animals.
Admission ¥1,000
Before I knew it, two days had passed and it was time to go back to Tokyo. While I was in Sendai, I trod a path less traveled, and with the absence of crowds, I found the mental as well as physical space to spread out and relax. In two days, I got a taste of brisk air, clean water and untrammeled nature as well as a glimpse of other things I want to try once the seasons change: like cycling in the fields, ziplining in the mountains, and checking out the fall colors. Miyagi—I'll be back.