Autumn Journey to Oku-Aizu on the Tadami Line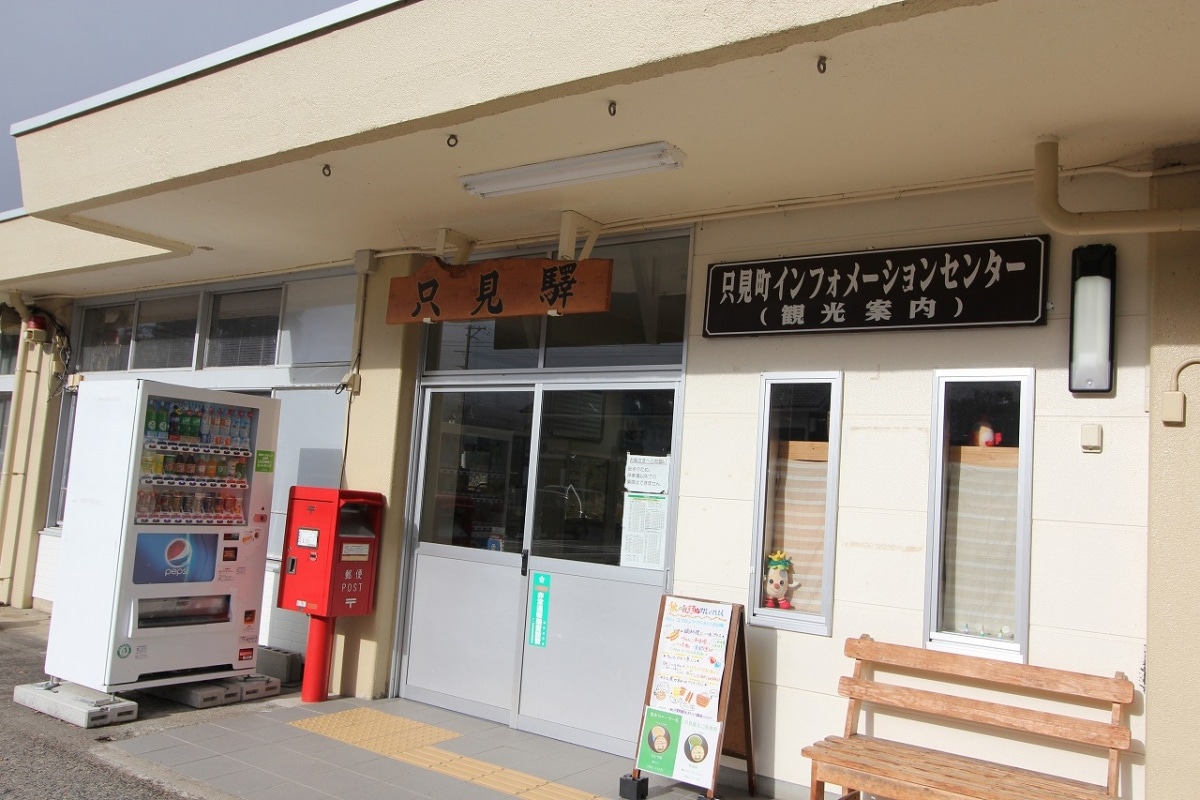 The station also had a tourist center on premises. Mr. Tsunoda of the Tadami Tourism Association explained the location of Tadami Station as we looked at photographs of the snowcapped village. This region has so much snowfall that they even have a snow festival. That meant the views were no slouch—the scenery of the snowfall was impressive.
Soon, the train from Tadami Station to Koide Station in Niigata Prefecture had arrived. This train is an essential lifeline linking Tadami in Fukushima and Koide in Niigata. In fact, there are only three trains per day.
Those of us arriving from Koide Station to Tadami Station disembarked and bought packages which included use of a taxi and then pleasure boats to see the foliage. Ordinarily, the pleasure boats are ¥900 per ride, but I'd opted for a discount package that included the taxi fare and two hours of foliage viewing for ¥3,500 (US$31).
In addition, it offered affordable rates on rental cars, so next time, I hope to avail myself of those and drive around.
We got in a cab and headed to Lake Tagokura, then got on a cruise boat. This lake was created when the Tagokura Dam was built, and it's known as hallowed ground for char fish due to having the third highest volume of water reserves in Japan. The foliage seen while cruising around the lake was simply spectacular.
Surrounded by mountains straight out of a painting, the foliage was at its peak. Every year in mid-October the leaves begin turning; by early November, the foliage is at its peak. People flock to the area from across Japan in order to take photographs.
It was a pleasant and sunny fall day, with a crisp breeze. For 30 minutes, I took pictures of the world of foliage around me, utterly absorbed in the view.
We then headed back to the taxi and ascended further up the mountaintop. I listened with interest to the anecdotes the taxi driver told us on the way. The Tadami Line route had been accessible by train, but it was damaged in heavy rains. The line itself, however, is in the midst of a heavy foliage area with great views.
People thought the line would be closed for quite some time, but in June 2017, Fukushima Prefecture and JR East Japan agreed to restore it. Apparently, the line is slated to go back online in 2021.
I boarded a taxi and took National Route 252 to Niigata. Upon arrival, I saw the cruise boats on Lake Tagokura, the same ones we had ridden before.
After enjoying the view, I returned to the route heading down towards Tadami Station and took a look at the Aiyoshi Falls.
In front of the falls was beautiful foliage and people driving past on their motorcycles.
Having savored the view, I then made my back to Tadami Station.
In order to return to Tokyo, I got on a bus running across the severed train route and had lunch onboard the bus. Apparently, Tadami has a long tradition of eating mutton. I had encountered lamb before, but mutton was something new to me...
Mr. Tsunoda of the Tourism Association solved the mystery for me. Lamb apparently refers to meat from sheep one year old or younger. Mutton is from those one year or older. In Tadami, they like to serve kebabs made with mutton. The mutton kebab came with crunchy cabbage and had a soft tooth to it. It was the perfect lunch at ¥450.
I boarded another train and traveled for two hours to Aizu-Wakamatsu.
This was the last leg on my foliage journey on the JR Tadami Line.
After a two hour wait, we reached Aizu-Wakamatsu. Fukushima is the home of Kitakata ramen, considered one of Japan's three great ramen styles. I decided I should end my trip with some delicious soup!
I entered the shop and ordered straightaway. My piping hot Kitakata ramen came out from the kitchen. The steaming bowl of soup made my trip through Oku-Aizu, with its clear water and sky, all the richer. I felt truly happy to have picked Oku-Aizu for my 2017 trip to see the foliage. Now I just have to count the days and wait four years for all routes on the JR Tadami Line to open.