Getting Crafty in Fukushima Prefecture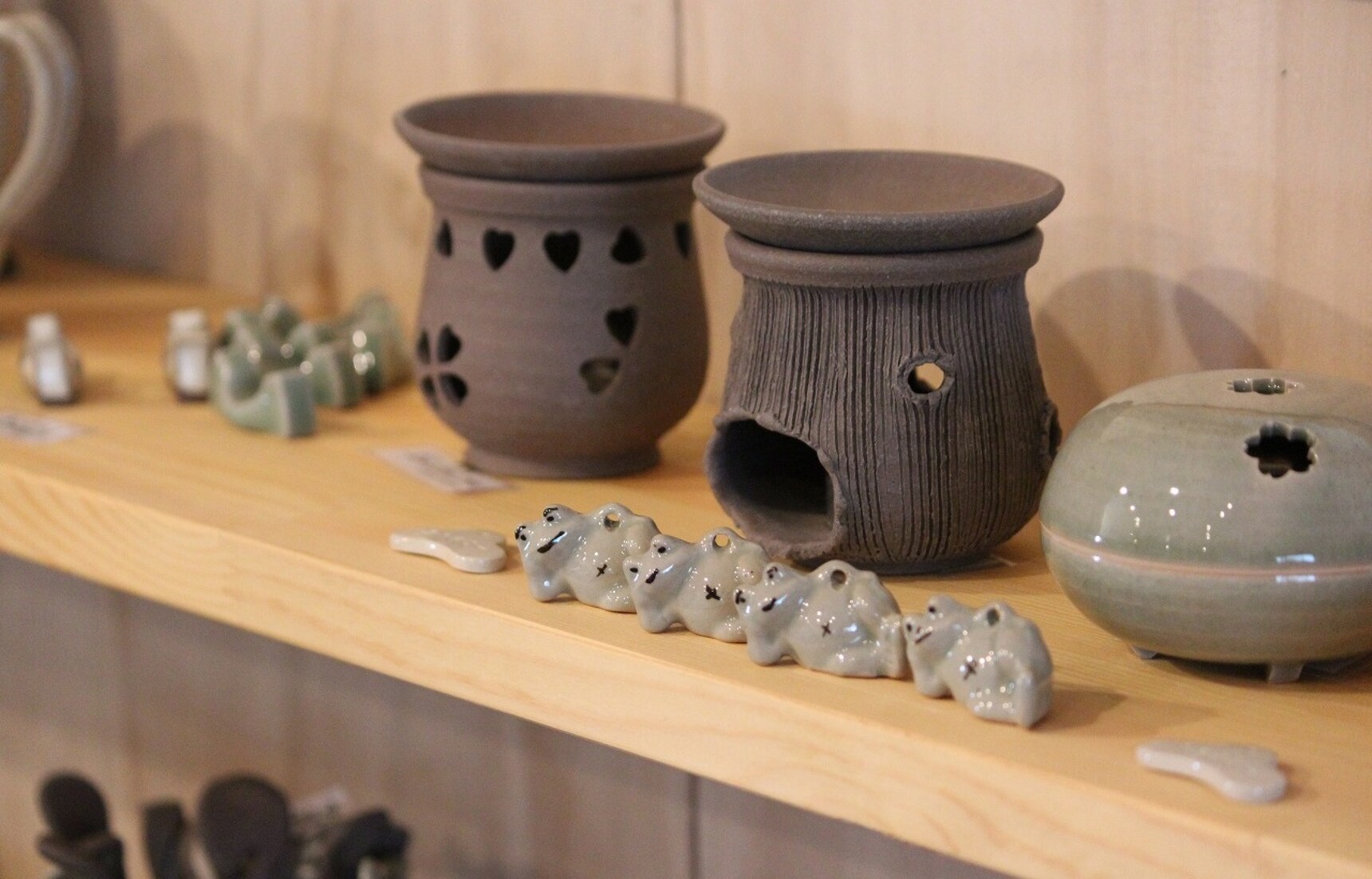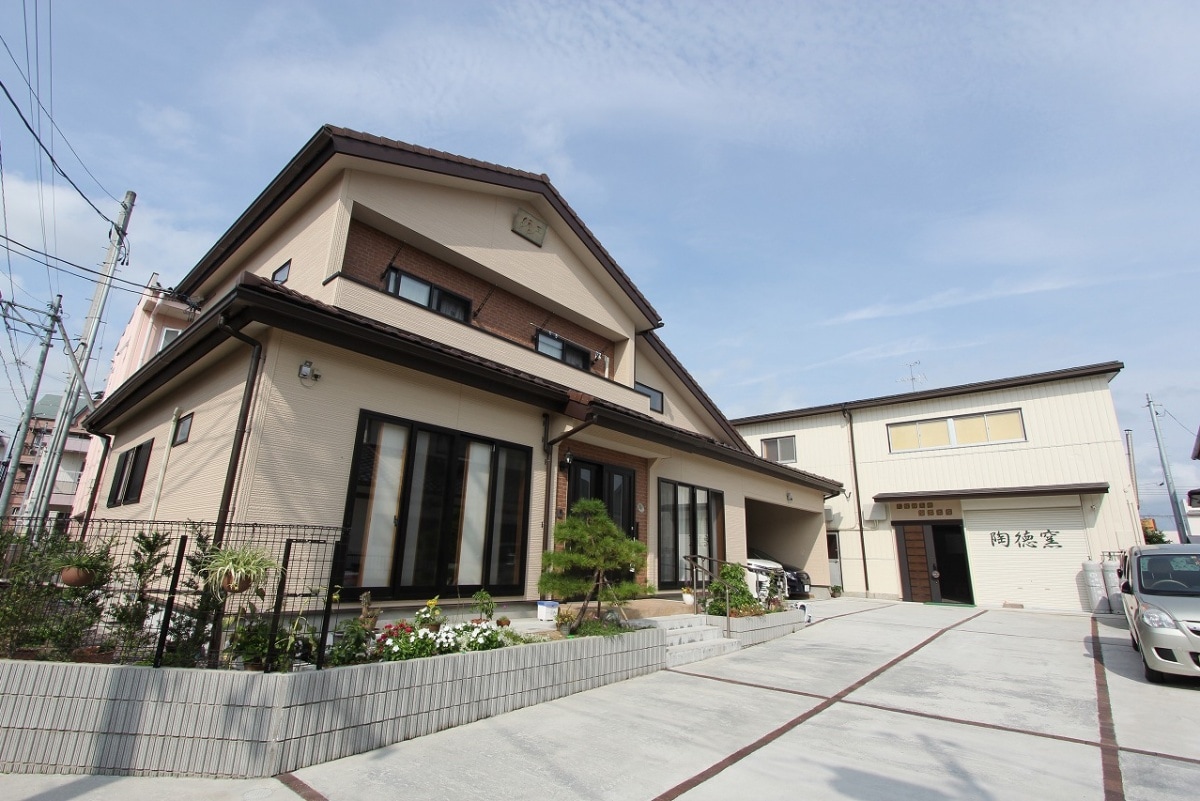 It seems that for modern people, pottery is a piece of art. If you look back on the world's history, from the time when there were still no containers and the technology for making bowls was a great discovery, through the era when pottery was an essential part of daily life, and up to today, the history of pottery has carried on. However, with the convenience of plastics and modern people having grown accustomed to the variety of items with the same form but diverse designs, pottery has become less a household necessity and closer to a work of art. In the days when pottery was deeply rooted in daily life, those who made it could sell it readily, but these days, there is a bewildering number of options, with a greater variety of types as well as materials for containers.

In this age of abundance, I went to experience making pottery at a workshop that has shaped pottery on a wheel and fired it in the kiln for 11 generations. The town of Namie in Fukushima Prefecture is located on the coast, and thanks to regional features that made it possible to gather the raw materials for ceramics since ancient times, it is famous for a type of ceramics called Obori Soma-yaki. It is sometimes also called Obori-yaki for short. However, one day an earthquake and tsunami struck without warning. The town was temporarily declared an evacuation zone in 2011 due to the nuclear disaster, and they were confronted by the unbelievable fact that all residents, including those who made a living from ceramics, would be forced to evacuate.

The Obori-yaki artisans were scattered here and there. And while some sought out new jobs, some others once again set up small kilns in the temporary housing where they found refuge and turned their pottery wheels. One of them was from a school called Suetoku-Gama that makes Obori-yaki. Here was an artisan who carried on that tradition in a new workshop. His name is Masanori Sue and his workshop was not that far from Koriyama Station.
With nowhere to call home after the disaster struck, Sue moved to Saitama Prefecture in 2011, and for a few years, he spent his days working in a completely different profession. However, all that time, he explains, "Suetoku had preserved the tradition of Obori-yaki for 300 years, and my conviction grew stronger every day that I could not let it die out with my generation." And so, he used a vacant building and set up a place in Koriyama, where an acquaintance of his aunt lived. He renovated it into a new workshop and installed a new kiln.
He also made a space on the second floor to display the works he creates. Leaving behind a place he loved and his old familiar pottery wheel, wracked by the need to carry on the tradition in a new place with new tools, he even suffered a stroke, despite his youth. While there was no one who could be blamed, realistically, just losing his place of work and place to go was surely a big enough shock in itself.
Sue, the 11th generation of Suetoku artisans. From the gleam in his eye when he talks about his works, I could get a sense of his dedication as an artisan.
A 300-year tradition does not just simply continue along. It is a succession of many incidents and events. In the end, what is it that motivates one to continue doing a single thing over all those months and years? The diverse Soma-yaki pieces are all finely-made, and the experiences of long years that have gone into them shine through brightly.
From unique works that bring a spontaneous smile to your face, to tumblers that feel just right for filling with some aromatic liquor and enjoying the scent as you sip.
What is it that distinguishes Soma-yaki? Walking briskly, Kaori approaches with ceramics to show me in each hand. She is the fiancée of Sue, the 11th generation artisan. The cross-section of the cup looks like it was made by a machine rather than on a pottery wheel. Made from two thin layers of ceramic, the cup can be held comfortably whether it is filled with something hot or cold.
She also explained to me that the distinguishing features of Soma-yaki are that the cracks are filled with pigments to accentuate them, and they are painted with images of running horses. In the town of Namie, there are many shrines dedicated to horses, and one characteristic feature of Soma-yaki is that they are often painted with images of horses.
Sue and Kaori complement each other well as a couple. When the earthquake struck Tohoku, Kaori came to this area from Osaka as a volunteer. As a foreigner living in Saitama Prefecture, I was urged by many to go home to South Korea at the time of the 2011 disaster, and that had grown even more stressful than the nuclear disaster. The opposition of her parents, worrying about their daughter moving from Osaka to Fukushima, must have been strong as well.
I take a sip from a drink poured into a Soma-yaki cup. Then I listen intently to the passion of these people who bring fresh ideas to the pottery they create. For a time, I fired ceramics and painted pictures at school as well, but a time came when, of my own will and of those close to me, I moved on from the path of painting I had followed for more than a decade, and went to take on new challenges. These people overcame all of these things, and have set out to preserve a new tradition.
Among Sue's works, one interesting design, in particular, caught my eye: a constellation is painted on it.
When you bring it close to the light, just like these two preserving their tradition, the constellation begins to shine.