Fabulous Fall Foliage in Geibikei Gorge
Sekinoichi Shuzo Sake Brewery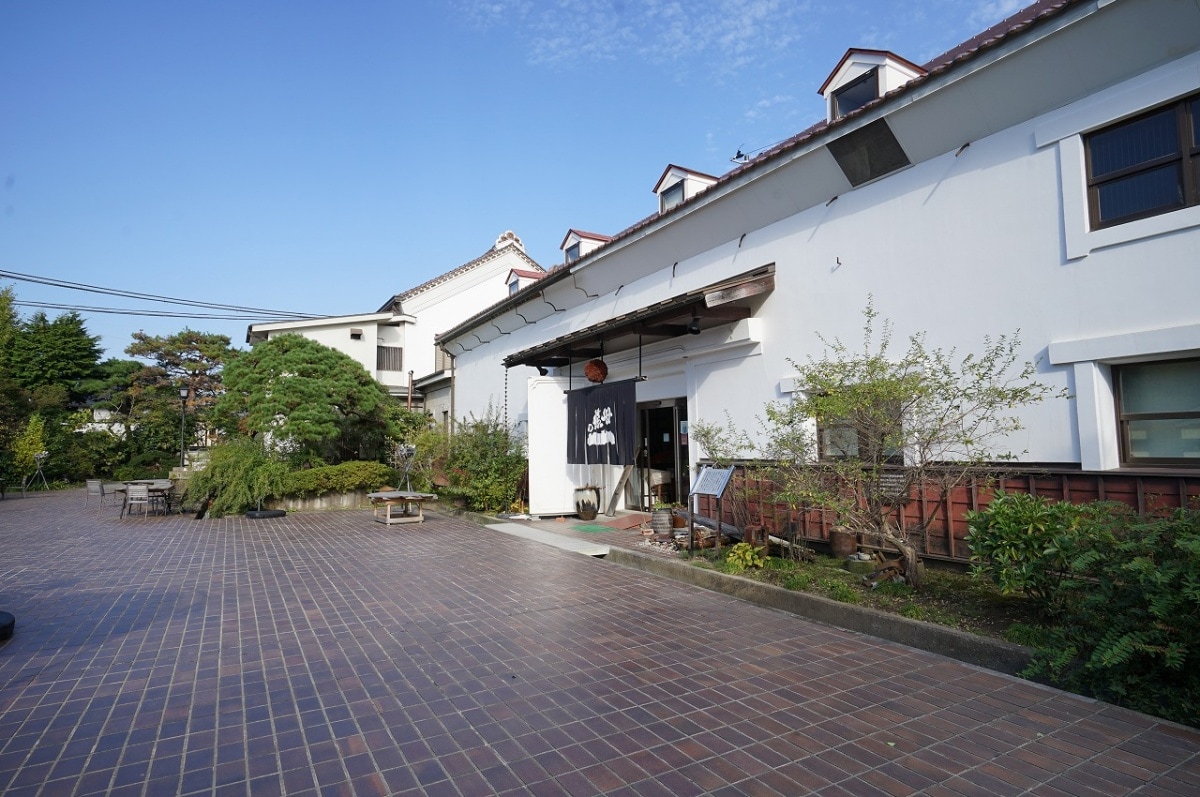 Photo: The Taisho-Period building

Iwate Prefecture is Japan's number one producer of hops, and the quality of its draft beer is exceptionally high, making it a favorite of beer connoisseurs. Founded in 1918, the Sekinoichi Sake and Beer Brewery celebrates its 100th anniversary in 2018. Just a 10-minute walk from JR Ichinoseki Station, it also has excellent transport access. The name Sekinoichi comes from reversing the parts of Ichinoseki, and also carries the meaning of a top brewery beloved around the globe.
Sekinoichi has turned the facilities that were once used for brewing into a sales floor, restaurant, a café, etc., yet retaining a strong flavor of the romanticism of the Taisho Period (1912-26). The Western-style building was also constructed in the Taisho Period, turning 100 years old as well in 2018.
Photo: An abundance of products

The most amazing thing about Sekinoichi is the wide assortment of specially flavored beers made with fruits, vegetables and seafood, including passion fruit beer, pumpkin beer, and oyster beer. While the Great East Japan Earthquake had no small impact on the fishing industry in Tohoku, Sekinoichi joined forces with the Sanriku region to produce the highly regarded Sanriku Hirota Bay Oyster Stout, which matches the savory flavor of oysters with the bitterness of a dark stout. Other prefectures and cities also collaborate with Sekinoichi when they want to push specialty products in order to boost local industries and develop beers with flavors based on local specialties. As a result, Sekinoichi has created as many as 50 different flavors of beer. If you can understand Japanese, you should make an appointment in advance to hear the brewery staff explain the beer brewing process.
Photo: Foreman Goto explains the beer brewing process
Photo: Staff carefully wash the oyster shells
Photo: Tender oysters caught off the Sanriku Coast
Photo: I got the chance to taste Sanriku Hirota Bay Oyster Stout at the brewery
The Sake Folk Culture Museum inside the brewery is a two-story remodeled former warehouse, with a traditional Japanese style on the first floor and a design that blends Western and Japanese styles on the second floor. It was once one of the largest warehouses in the Tohoku region. Currently, it offers presentations on sake brewing, displays over 1,600 tools and implements used in sake brewing, and has sake barrels large enough for people to get inside and take photos, making for a highly enjoyable experience.
Photo: Mr. Toki gives clear and easy to understand commentary

Finally, we taste-test four completely different varieties of beer while listening to Mr. Toki's commentary: a Weizen, a golden ale, a red ale and a dark stout. It was extremely satisfying. If you love sake and beer, I recommended stopping by.
Photo: Four flavors of beer

Address: 5-42 Tamura-cho, Ichinoseki-shi, Iwate-ken
Access: 10 min. from JR Ichinoseki Station on foot
Website: http://sekinoichi.co.jp/