Super Saiyan-Style Dishes Served in Osaka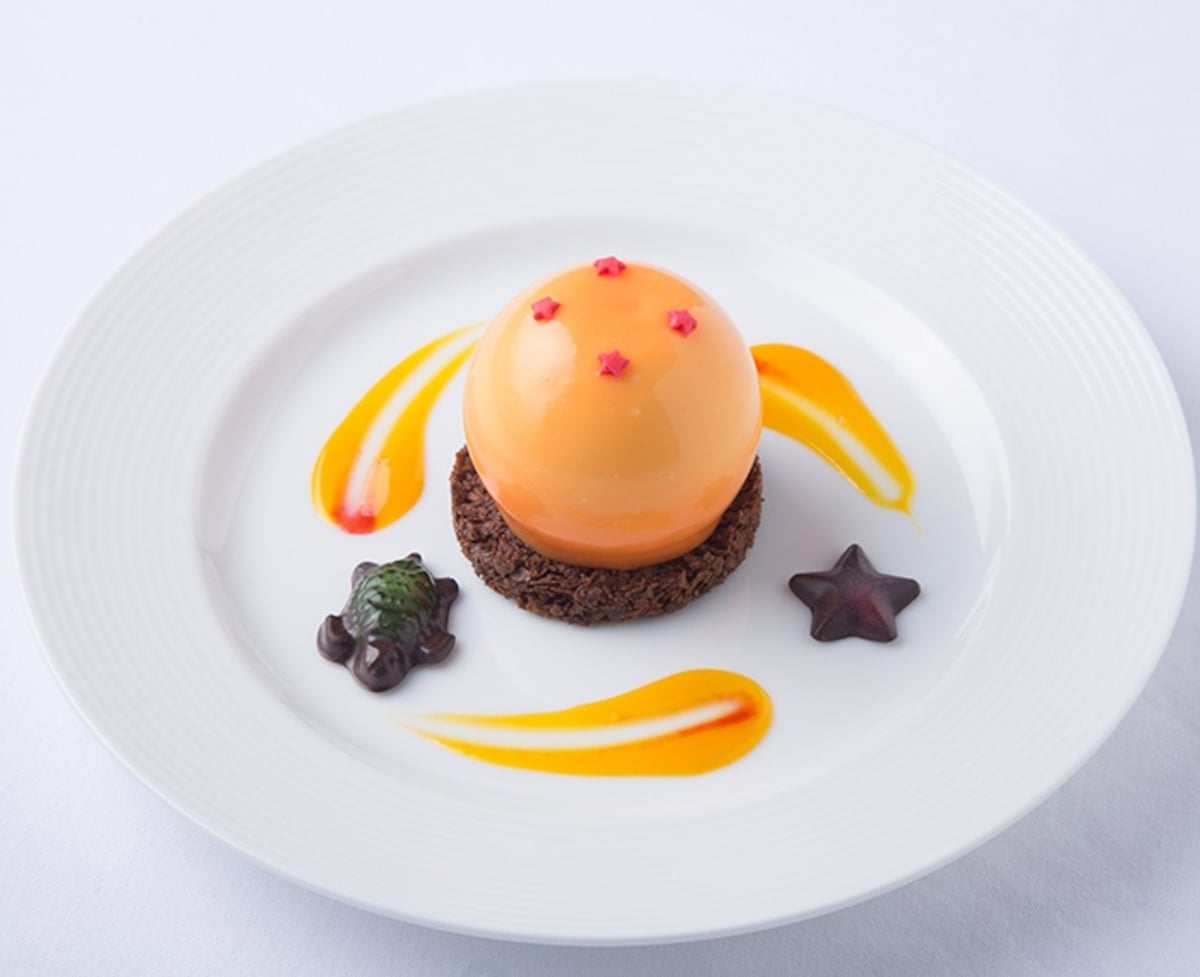 This Four-Star Dragon Ball dessert (¥1,000/US$8.80) is filled with mango, orange and white chocolate mousse. But be quick! Only 200 are made each day.
The Flying Nimbus Pancake (¥1,400) comes with a rich citrus sauce and is every bit as fluffy as you'd expect.
This Dragon Ball Tree (¥750) may not be green, but the exquisite mint cream and vanilla crème brûlée ought to make up for it.
Fans can summon Shenlong with this impressive Shrimp Spring Roll (¥1,850/US$16.43).