Tohoku in Fall: The Ultimate Koyo Experience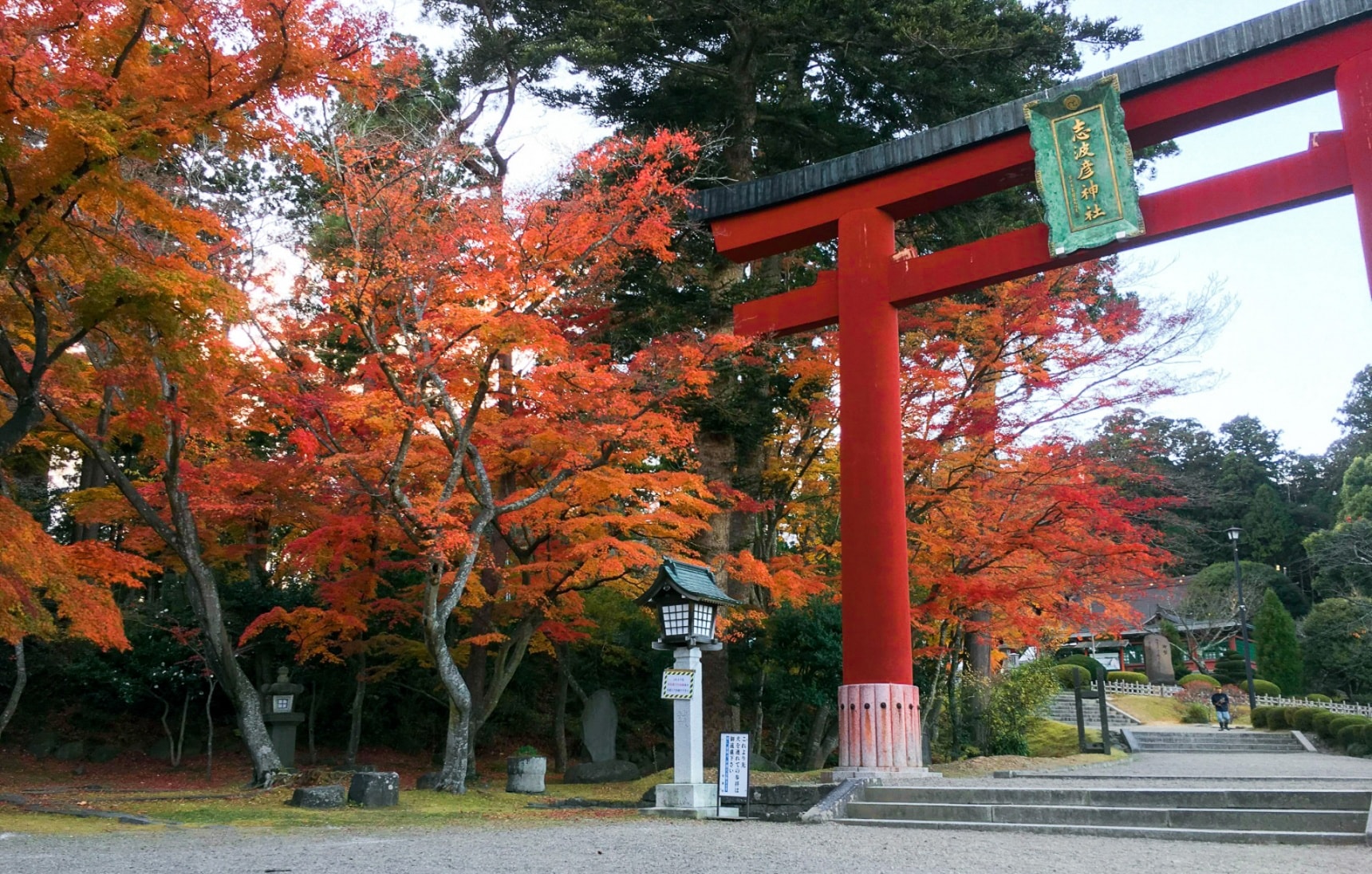 Transforming with the seasons, Miyagi Prefecture morphs from lush greens in spring to mild summers and a scenic white in winter, but during fall the area truly comes alive. The best way to really appreciate the beauty of the region during this special time of the year is to dive right in and fully embrace its sights, smells, tastes and history.
The iconic snack: Sasakamaboko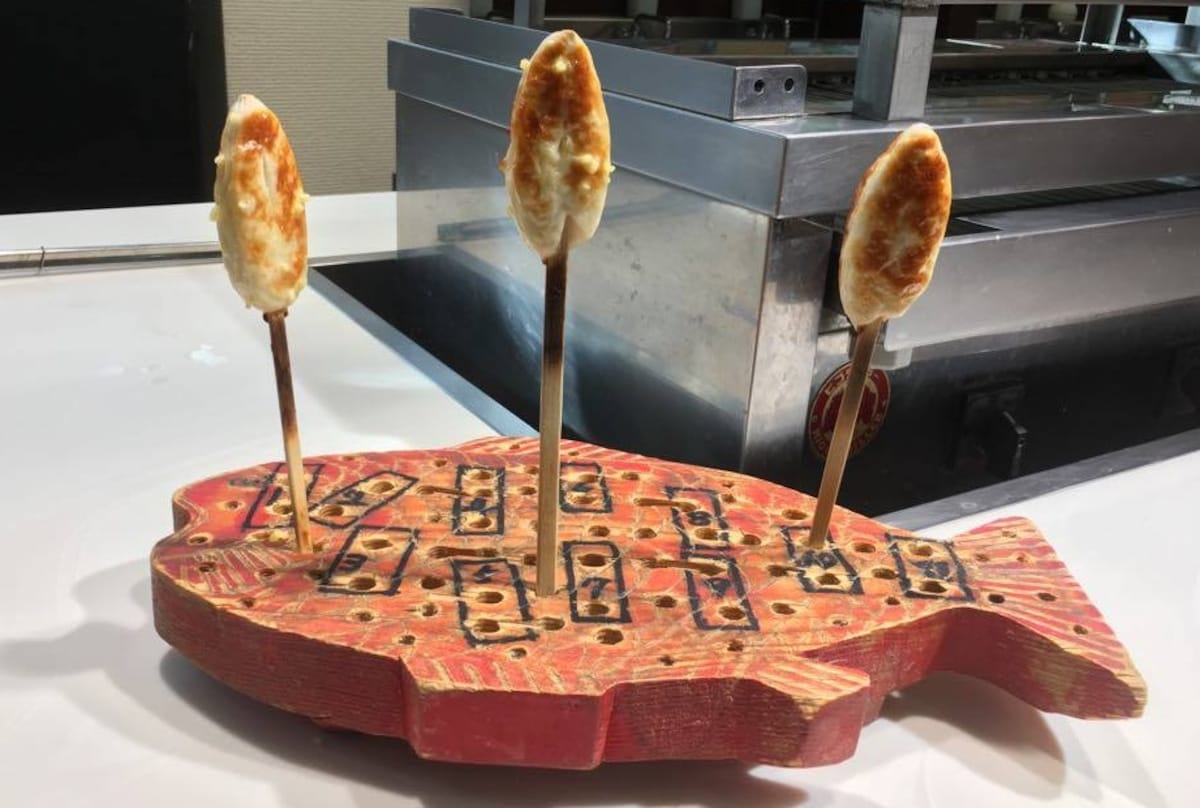 One local food you can't visit Miyagi without trying is Sasakamaboko. A bamboo leaf-shaped fish cake is made from a type of processed fish paste that's then grilled, this favorite local snack comes in more varieties than you can imagine, meaning that even if you're not a huge fan of seafood, you'll still find something to your taste.

Here at the Kanezaki Kamaboko factory, located in the eastern part of Sendai, guests can learn everything there is to know about the world of Sasakamaboko, from its history to what actually goes into making these iconic treats, and you can even try your hand at making your very own. Free tours are on offer daily for those who are interested.
Taste real local Miyagi food: Manmatei Ran
For authentic and comforting Japanese food, you can't go past Manmatei Ran. This popular local restaurant focuses on creating meticulously curated dishes that vividly display the best produce the area has to offer. Every inch of this place is focused on showcasing the incredible tastes of the Tohoku region all the way down to the Koshihikari rice that's grown in Marumori-town and cooked in an earthenware pot. For only ¥1,100, Manmatei's multi-course lunch includes a main, three side dishes (chawanmushi [a savory egg custard], miso soup, tempura) rice, drink, and dessert. This simply cannot be beaten.
The 'must-try' dish: Gyutan
Ask a Miyagi local about the top food you have to try when in the area and there's a pretty high chance they'll come back with one unanimous answer, gyutan! A portmanteau of the words gyu (beef in Japanese) and tongue in English, gyutan is exactly what its name suggests: beef tongue. This rather exotic dish became famous here in the city of Sendai. First introduced by Chef Kenshiro Sano, a local restaurant owner who discovered that he could save money, feed more people and reduce waste by cooking the oft-thrown away beef tongues, which turns out are pretty delicious. Now it's one of the best-loved dishes in the area. Most commonly grilled and served over rice with vegetables and condiments, it's something you have to try at least once when in the area.
The booze-soaked hero: Nikka Whisky
Though when it comes to being Japan's most famous alcohol it's sake that first comes to mind, the country has a pretty impressive reputation in the world of whiskey too. Arguably one of the nation's most popular drinks, this carefully crafted spirit has a unique history in Japan and there's no better place to learn all about it than here at Nikka Distillery. With a history that traces all the way back to 1918, Nikka first came into being when its founder Masataka Taketsuru embarked on a solo pilgrimage to Scotland to learn all about whiskey making.

He returned to Japan in 1920 with a new wife and a newfound appreciation of how high-quality whiskey is produced. In 1934 Taketsuru built its first distillery in Yoichi, Hokkaido, a location he specifically chose as its climate mirrored the Scottish town where he studied whiskey making.

In the 1960s he was drawn to Miyagi Prefecture's abundant pure natural springs, which was why he decided to set up his second distillery here, which opened in 1969. The water from the local springs is still used in this locally produced whiskey today, giving it rich and refreshing flavor unique to the Nikka brands.

Mixing his passion for whiskey with his alcohol rich heritage (his family ran a sake brewery) Masataka became an icon in the world of booze. Here at Nikka Distillery, you can dive right into the world of whiskey with informative tours, museum-style displaces and, of course, taste testing.
Beer barn: Sennan Craft Brewery
If beer is more to your taste then visit Sennan Schinken Factory, a local craft beer brewer and one of the city's best-kept secrets. Focusing on local produce, this German-themed restaurant and brewery also has a ham factory on site making it a one-stop shop for all your food and booze needs. In 2014 the factory won a silver prize for its Weizen and a bronze prize for its stout in the international beer cup, so you know they mean business. If you don't know which beer to choose, consider grabbing a tasting plate for ¥1,000, or heading straight for the hard stuff, a 13-percent alcohol level "'samurai beer."
Morning kick start: Sendai Market
Situated an easy five-minute walk from Sendai station sits one of the city's best morning spots, Sendai Asaichi, aka Sendai's morning market, also colloquially known as the "Kitchen of Sendai." Overflowing with local vendors selling some of the best produce in the city, this 100-meter (328-ft) long shopping strip is actually where a lot of the local chefs do their shopping for their creations later that night. Pop in and taste some freshly caught tuna, or grab a selection of fruits for your breakfast. The vendors here have something for everyone.
Travel back in time: Sairi Yashiki
Unofficially titled the most highly recommended town in the southern corner of Miyagi, Sairi Yashiki is well worth exploring even if you have just a passing interest in the prefecture's rich and fascinating history. Located in the center of the shopping district of Marumori, this house and its surrounding land were once owned by a wealthy merchant family of the Tohoku region. Wander through the building site and learn all about the area's history displayed through carefully collected artifacts and historical documents populating the exhibition space.
The cutest place on earth: Zao Fox Village
Arguably one of the area's most famous tourist hot spots is Zao Fox Village, and once you go there you'll understand why. Populated by a variety of energetic and incredibly cute foxes, this snow capped open enclosure is home to six different fox breeds that are definitely not shy. Get up close and personal with the excitable furry locals and take pictures until your phone runs out of battery. As well as foxes there are a number of other animals that call the village home, but it's the cheeky foxes that are the main attraction.
The boat ride you'll never forget: Abukuma River Cruise
One of the area's most stunning natural sites is Abukuma River, the second longest river in Tohoku and one of Miyagi's main transport routes up until the beginning of the Showa Period (1926-1989). During different periods the river carried many different things. During the Edo Period (1603-1868), it was a rice highway, while during the Meiji Period (1868-1912) it was used to carry timber and stones. Today you can learn all about the river's history and ride the "imo-ni boat" from September 1 until November 30.

Imo-ni is a popular traditional style soup commonly eaten in Miyagi, and it's from this which the boat gets its name. Sail down the river and eat imo-ni while soaking up the natural beauty of the area. Also when winter draws close the tour turns into a snuggly kotatsu (heated table) boat.
The spiritual heart: Shiogama Shrine
Situated in the heart of Shiogama City is Shiogama Shrine, a Shinto shrine expected to be around 1,200 years old. Considered to be one of the more important spiritual sites in the area, a getaway to Miyagi isn't complete without a visit here. In spring, this pocket of the city is one of the best places to view cherry blossoms with over 300 trees spanning 35 different species scattered around the grounds. And in autumn, the grounds transform into fiery shades of red and burnt orange. Known as the protector of fishermen and safe childbirth, the shrine is home to a number of local events including a festival that celebrates the salt making industry for which the town is named (Shiogama translates to salt furnace).
The romantic hideout: Sendai AER Tower
If you want to get a fully comprehensive view of Sendai, then head straight to AER Tower in the city center. This local secret is known as a popular date spot with its impressive view of the sparkling city lights below and hidden atmosphere. Situated right at the top of the AER building, access to the lookout is completely free and overs full panoramic views of the city below.