5 Ways to Get in Shape in Japan Before Summer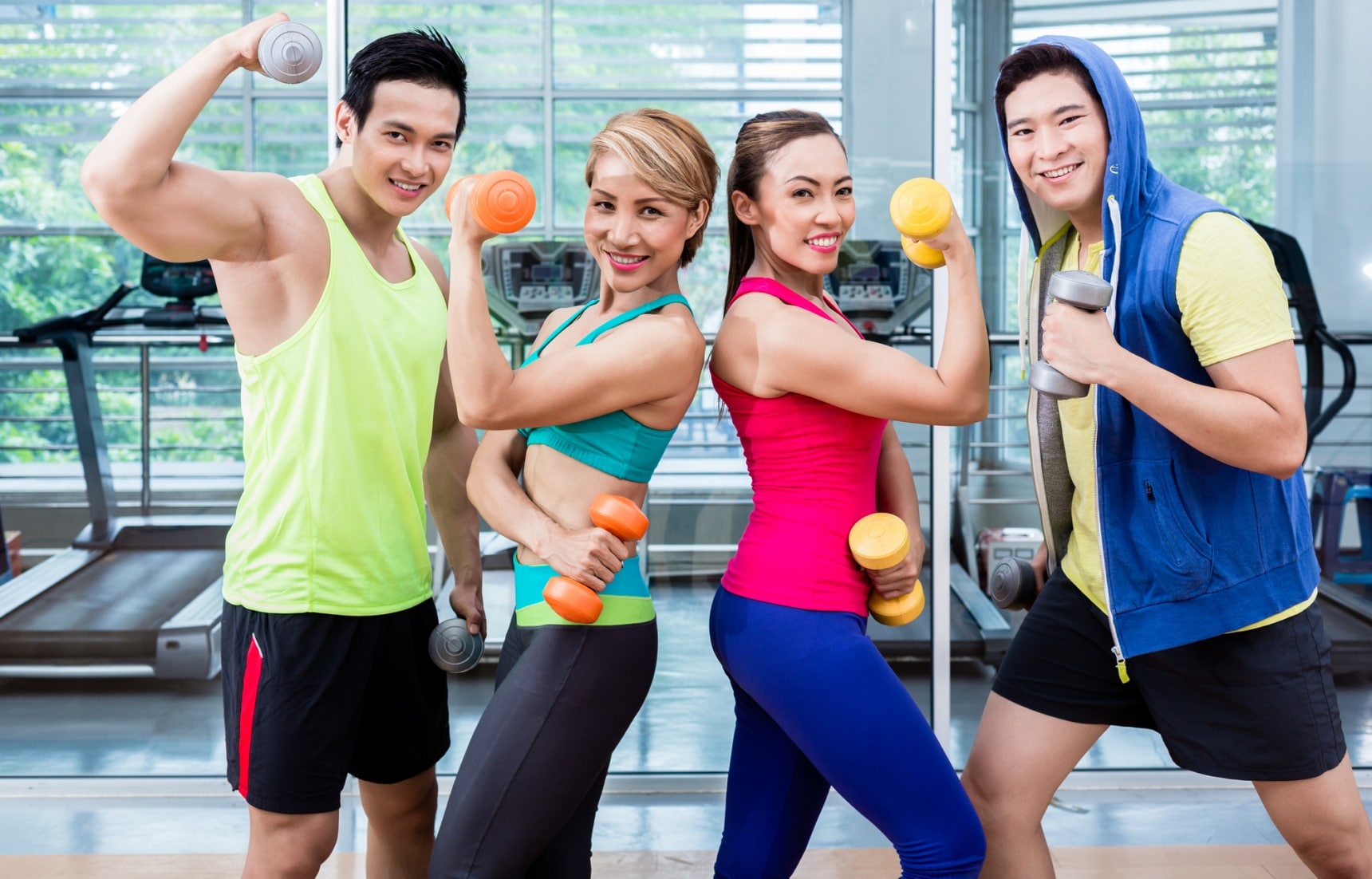 5. Game Your Way to Gorgeous Gams
Surely you saw the word "game" and thought this was a joke. It's not! Physical video games can definitely help you lose weight while having fun. Join the Dance Dance Revolution and melt the fat away with some quick-thinking legwork. Even The New York Times has recognized the health benefits of this exciting game. And modern arcades in Japan have wonderful new dance games that use cameras to track your motions, giving you a full range of movement from head to toe.

Or pound it out with Taiko no Tatsujin. This highly addictive game lets you play on an electronic taiko drum. With higher difficulties, the game will get your heartbeat racing as you try to keep up with the rhythm of some of your favorite songs.

And, even better, the Wii Fit and other gaming consoles have different kinds of physical activity games you can enjoy at home. So, you can get in shape without walking out into that rainy weather.

Of course, playing the occasional dance game in and of itself won't deliver instant results—but it sure is a very fun way to supplement a regular exercise program.
4. Lose Those Pounds on the Pole
Pole dancing has come a long way from being seen simply as a sensual art form. These days, many people now look at it as a fun way to keep fit. Though it's long been enjoyed as a feat of strength and skill in China and India, many countries are now seeing the health benefits of the pole—including Japan.

Studios like Pole Dance Tokyo and Japan Dance Tokyo are popping up all over Tokyo and Osaka, and will undoubtedly continue to gain popularity. And it's a gender neutral activity! In fact, our friends over at SoraNews24 documented a male reporter's pole journey.

Pole dance is chock-full of exercises to get you trim and sexy because it requires strength and balance in your entire body—especially those core muscles. The sequence of moves you'll learn will not only help to tone your arms, stomach and legs, but you'll have a fun hobby to surprise friends with and some new moves to show off to a special someone, which can definitely make those rainy days less gloomy!
3. 'Yaseru' with Yoga
Yoga is incredibly popular all across Japan as a way to lose weight (or yaseru in Japanese), and you'll find at least one studio in every major city—not to mention the occasional yogi teaching it at home in smaller cities. Though the form most people are familiar with, Hatha Yoga, is very common, newer classes like hot yoga (a form of Bikram Yoga) are also quite popular for their purported health benefits.

While many Western cultures are seeing weight training become less divisive in terms of gender thanks to unisex CrossFit classes and other weightlifting programs, women in Japan are generally reticent to lift. The ideal feminine shape for many is one that appears naturally toned and effortless, but not "muscular." Therefore, yoga is a great exercise program for staying fit without developing bulging biceps.

Any given class will likely have a majority of women, but you won't find a more welcoming group to join if you are male. Yoga is very physical but generally slow, so you just need to relax and go with the flow. And you don't have to worry too much about language. Over time, as you learn the different asanas, or positions, the Japanese won't matter as you observe other participants, while your instructor gently corrects and improves your form.
2. Get Thee to the Gym
It comes as no surprise that the gym is a great way to get fit! Plus, you can find them just about anywhere. However, what prevents this option from being number one on our list is the astronomical cost of using a gym in Japan compared to other countries such as the U.S. While the price varies based on location, signing up for a year of Gold's Gym at the 24-hour Harujuku location in Tokyo could cost you ¥228,000 (about US$2,080) a year for the full-time package with clothing and locker rental. Compare that to the United States where, depending on your area, you'd pay closer to US$550 (about ¥60,235) a year!

One cost-effective alternative is using a community gym. Many wards around Tokyo, as well as areas all across the country, have gyms that are run by the local municipal government. These fitness centers are set up with everyone in mind, from children to their grandparents. So while some may not have the same hardcore equipment as Gold's Gym, there are tons of activities to do. You can play a group sport such as basketball or futsal (a type of indoor soccer), go for a swim or hit the equipment room, where you'll find stretch mats and familiar equipment like treadmills or free weights. What's more, these are generally ¥500 or less per visit. With the money you'll save compared to a chain gym membership, you can take a trip to show off your new beach body.

If you need something in-between, we recommend Anytime Fitness. This international chain allows you to exercise any day of the week, any time of day, including holidays and rainy days. The cost is closer to ¥8,000 a month (about US$73) or ¥96,000 (about US$877) a year depending on your home location, and believe it or not, you have the option to use their gyms all around the world.
1. Get Made Over with the Help of Maids
Because... Japan.

We love the unique and quirky aspects of this country, and the combination of maid charm (as seen in maid cafés) and gym training was made official in 2017 after a successful crowdfunding campaign. If you've ever wanted to work out with a friendly-but-tough maid (or beefy butler), your dreams have come true! It isn't cost effective to be your everyday gym, as you could end up spending ¥7,500 (about US$68) a lesson—close to the cost of a month membership at Anytime Fitness. But you and a few friends could have a lot of fun spending the day getting shredded with pseudo-servers.