Posh Japan Train Travels to Try Before You Die
If you had to experience the salaryman's day-to-day train commute, you'd probably avoid anything that's got to do with being stuck on a regular train during your holiday. But Japan has made train commuting an experience worth lining up for with its luxury train rides that could reach up to ¥1,000,000 for some packages. Who's riding with me?
How's About a Footbath While on Your Way to Yamagata?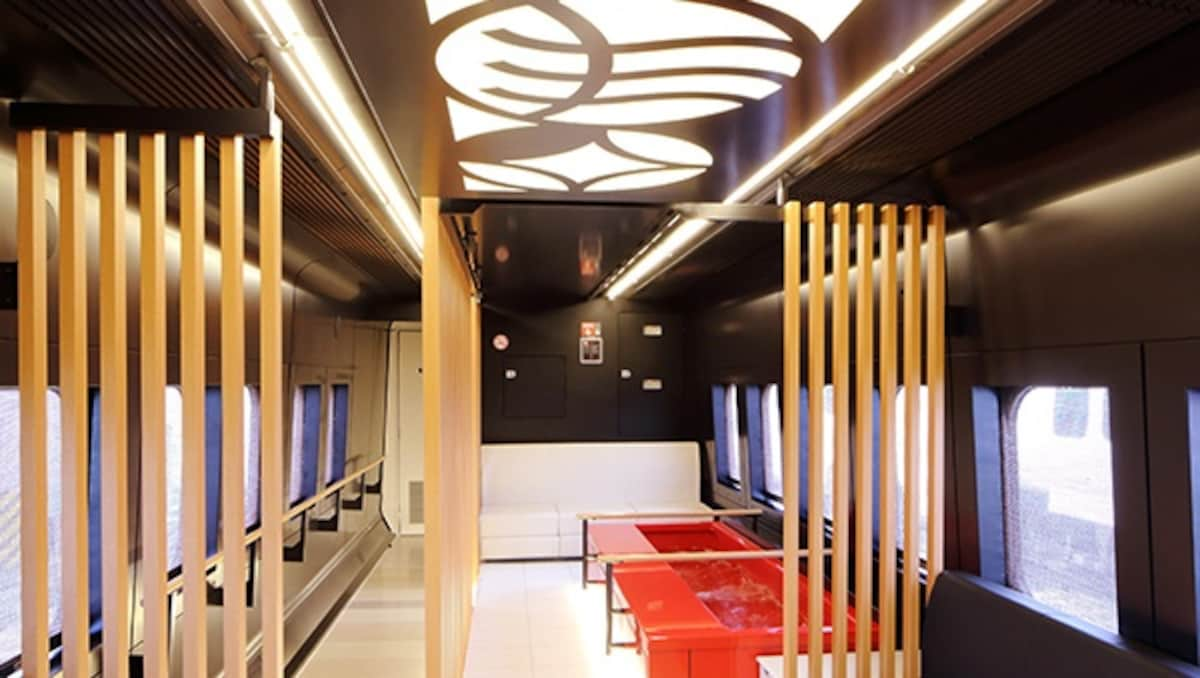 Ah, what could be more luxurious than pampering your downtrodden feet while being transported from one place to another? The Yamagata bullet train allows riders to enjoy an ashiyu footbath while viewing the scenic landscape toward Yamagata. Yamagata Prefecture is teeming with natural wonders, blessed with both mountains and sea, so the route to the main city may just be as relaxing as the footbath being offered on this ride.
Won't You Take the Train That'll Take Your Breath Away?
If you decide to take the Twilight Express, it's as good as enjoying a hotel on rails. But you need not confine yourself to the train should you take on the Mizukaze Journey, which comes with a planned itinerary for riders. Departing from either Kyoto or Osaka, the itinerary includes a stopover at the Okayama Korakuen, a manicured garden that would grant you all the zen peacefulness you'll need for the next decade. The Ohara Museum of Art indulges your artsy flair, while the Seto Inland Sea offers the chance to soak yourself in an indulgent spa experience. Whether inside or outside this train, the experience with this luxury ride would definitely be one for the books.
Would You Like to Cruise With Me, Baby?
If you've always wanted to experience a cruise, but for some reason you loathe the sea (maybe you get seasick or have unfounded fears of the deep blue sea), this is the way to travel in style. The Train Suite Shiki-Shima takes riders from Tokyo's Ueno Station to the northern parts of Japan, such as Aomori and Hakodate on Hokkaido. The train interiors alone are a feast for the eyes, because none other than industrial designer Ken Kiyoyuki Okuyama, known for designing Ferrari automobiles, is behind this baby. Beyond the visual spectacle inside the train are the breathtaking views outside the window, which you could enjoy aboard this sleeper train.
Would You Pay ¥1,000,000 to Ride This Train?
The most luxurious of all, the Cruise Train Seven Stars, which traverses along the isles of Kyushu, is one ride to try before you die. The road to Kyushu is definitely not a boring one, because apart from the world-class amenities you could enjoy while on the train, you could also get to experience slices of Japan throughout a four-day, or two-day, itinerary. Of course, Kyushu, with all its World Heritage Sites and natural wonders, is a great destination; but, perhaps, while on this train, you may just wish that the journey is already the destination.