Gourmet Meals on Wheels
English-friendly Japanese bus company Willer Travel is now offering a unique chance to wine and dine while exploring the regional cuisine of Japan with their new restaurant bus tours. From April through June 2017, the company will be taking customers through Niigata as they enjoy some of the local cuisine.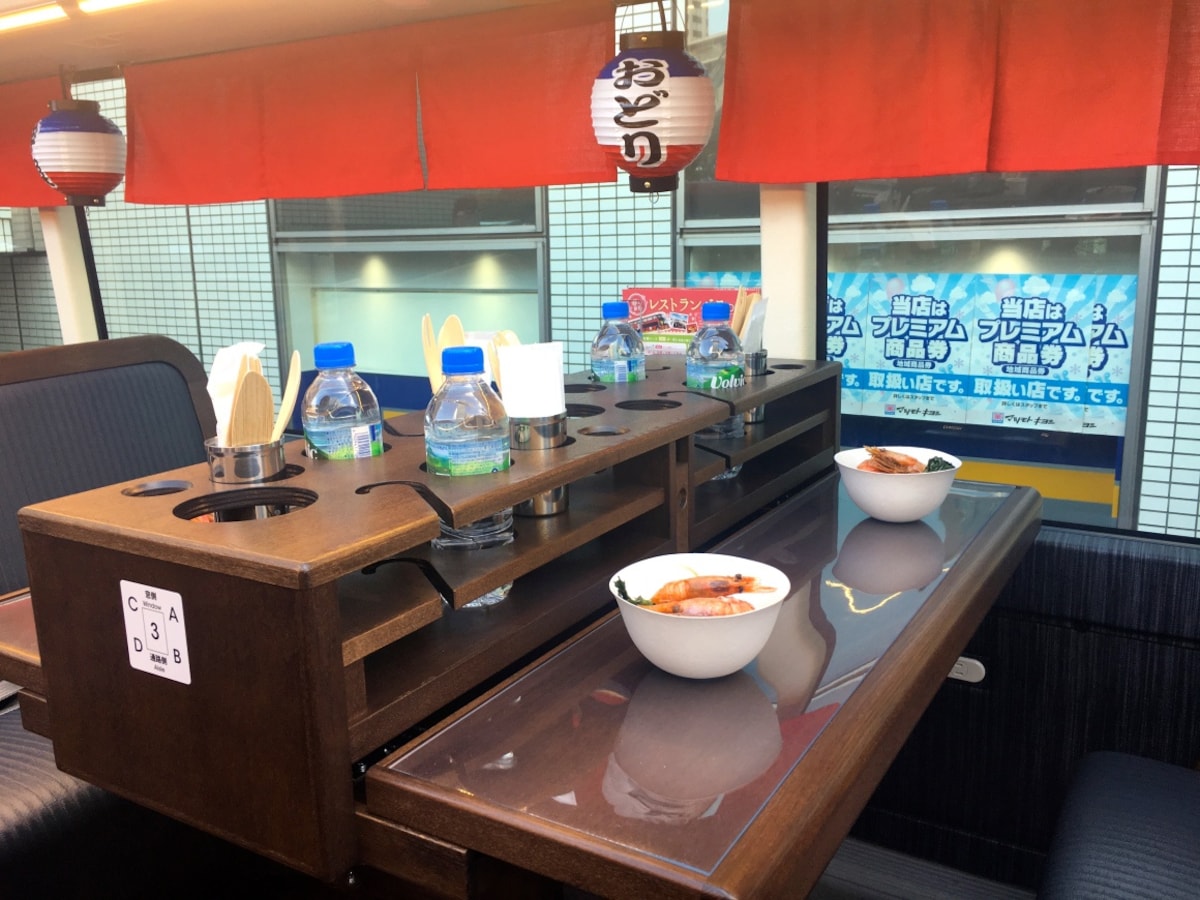 The interior features traditional festival lanterns and flags. Slip-free surfaces and drink holders keep everything in place while you trundle along.
The menu features copious amounts of Niigata's famous sake, of course, plus a terrine of Sado Island black pork, deep fried northern shrimp from the Sea of Japan, a risotto made with the prefecture's famous Koshihikari rice, and farm-fresh sauteed vegetables. On the tours, riders will be treated to additional courses, including a tartlet made with Echigohime strawberries!
For the Niigata courses, the large windows and open top will give you expansive views of the countryside, allowing you to snap some great shots on the move. Just remember to keep your seatbelt on!

If you are interested in joining one of the restaurant bus tours, there are currently two courses available on Willer's English website, both offered every Saturday during the program period. Fittingly for foodies, they combine some of the prefecture's famous tourist sites with tours of the region's food and beverage makers.
Course A combines the Fukushima Lagoon with visits to a sake brewer, a farmers' village and a strawberry farm.
Course B travels along the Sea of Japan to the Sakata Dunes Lake, stopping at a local winery and a farm in the dunes. Both tours are priced at ¥15,210 (US$134) per person and depart from Niigata Station.

Keep your eyes on Willer to see where the restaurant bus is headed next!