Are the Japanese Losing their Sense of Smell?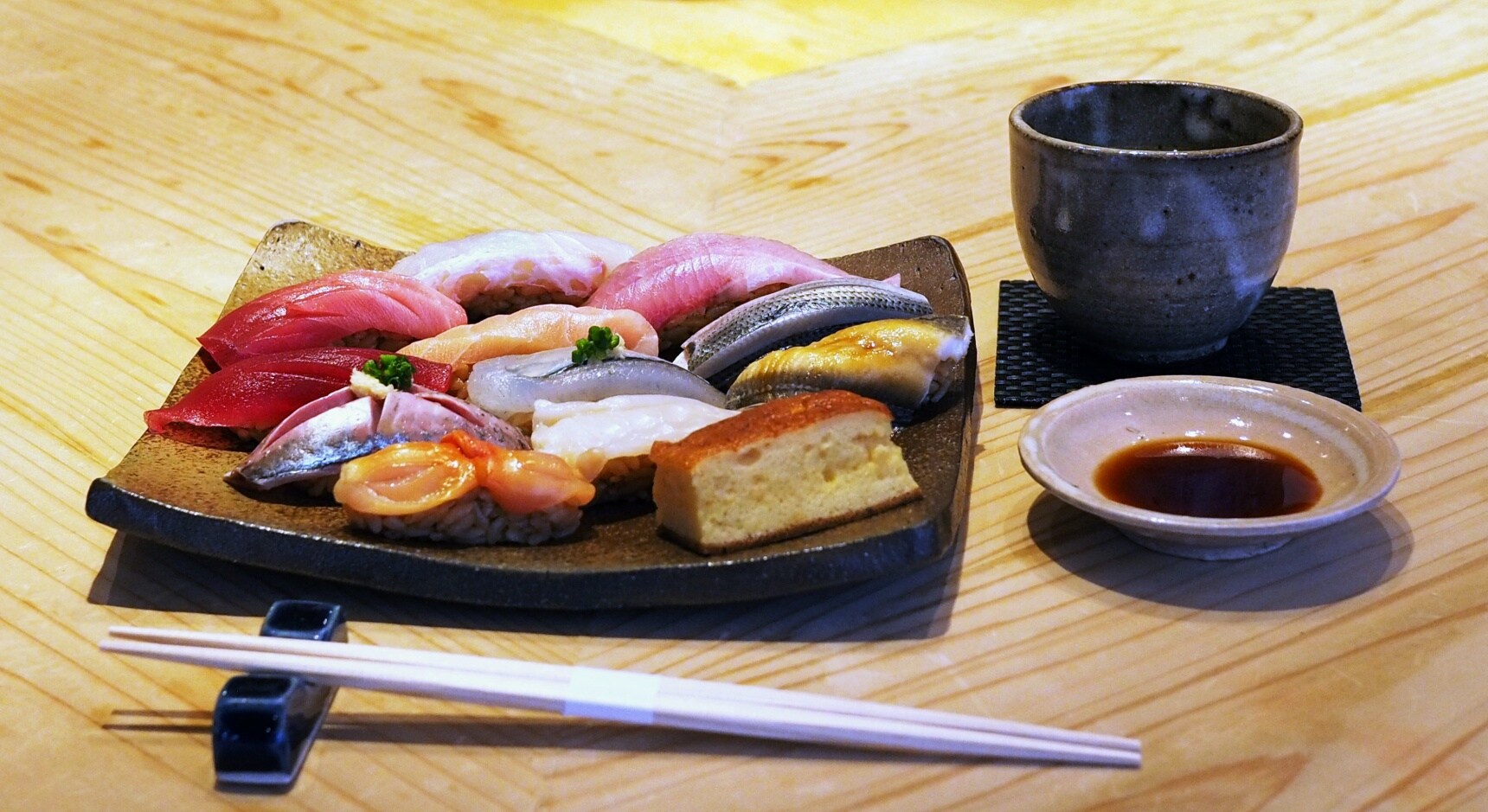 The Elegance of Washoku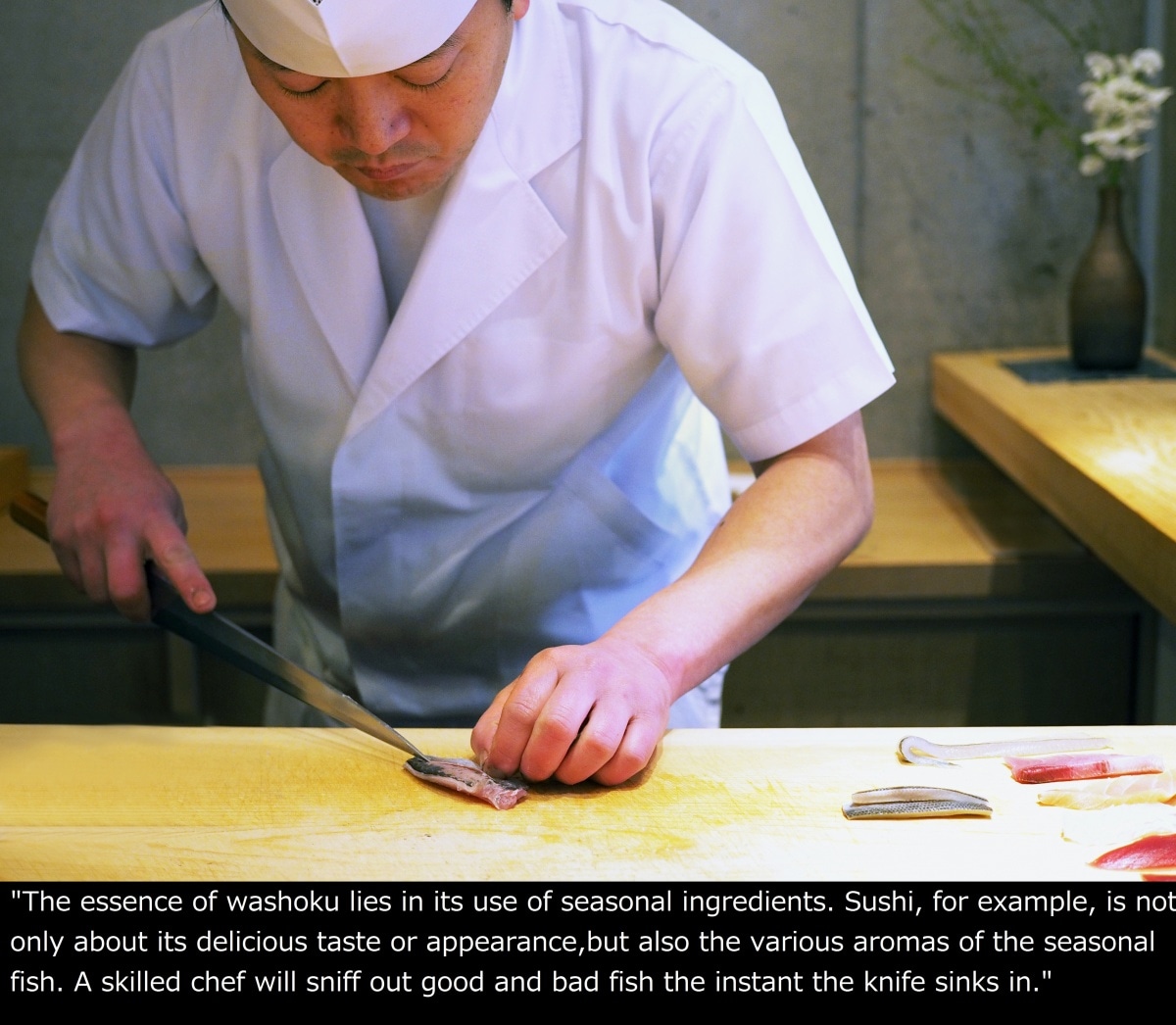 Since being awarded a spot on UNESCO's Intangible Cultural Heritage List in 2013, Japanese cuisine (known as washoku) has only cemented its worldwide success. Sushi, tempura and ramen are now a normal part of the diet of city dwellers across the globe, and research from the Japan National Tourism Organization (JNTO) proves that food is literally the main reason visitors come to Japan.
And this is not surprising! Basing dishes around the flavor of the freshest seasonal ingredients, carefully prepared and beautifully presented, Japanese food is a feast for both the eyes and the palate.

The change of each season brings new tastes and "main stars" to the menu, which is always something to look forward to—and one of the reasons why, despite being a very lightly spiced cuisine, one does not easily tire of washoku. Another part of the appeal is visual: the careful use of color, texture and crockery to enhance the dining experience, from the humblest dashimaki tamago (rolled omelette flavored with stock) to the most elegant kaiseki course meals of Kyoto.
A Pleasure for All the Senses
I was perhaps seven or eight the first time I had Japanese food, accompanying my sushi-loving parents to Hamasei, at that time one of the very few Japanese restaurants in Italy. In their great wisdom, my parents did not tell me what sushi was, and just asked the chef for a simple omakase set suitable for a Japanese child. I can still remember seeing my tray brought to the table and exclaiming at how pretty it was, all these little colorful confections placed just so. The flavor and texture blew me away, the fish so different from anything I had ever eaten before, the rice laced with rice vinegar and held by the nori. The combination of the clean scent of the Japanese cedar counter, perfect presentation and bright flavor left an indelible impression.

According to Japanese culture specialist Yasuko Miura, this multi-sensory experience is exactly what washoku restaurants aim for. From the aroma of dashi and seasonal ingredients (such as matsutake mushrooms) that give the dishes their instantly recognizable Japanese flavor, to the careful choice of plates and bowls that not only suit the cuisine but are pleasing to the touch or even influence the flavor of the dish (such as containers made of bamboo), Japanese cuisine is meant to be enjoyed with all five senses.
What Happened to the Japanese Palate?
Once in Japan, I realized that the attention to cleanliness and keeping distracting odors to a minimum was common practice... although attitudes toward smoking in restaurants seemed far too lax. In the past 10 years there has been some improvement on that front, but other issues have come into play. In fact, it is common that my enjoyment of meals has instead been tainted by overpowering chemical smells like fabric softeners. While more "modern" Japanese foods such as tonkotsu ramen or fried foods are strong-smelling enough to protect against it, the waft of heavily floral-scented perfume from the lady next to me or the coating smell of fabric deodorizer on a waiter's shirt completely deadens the flavor of the fresh yuba or other washoku on my plate. I can only imagine how much it must affect those wearing it! The recent craze for over-the-top flavorings may be connected to this, all those dishes with numbingly spicy chilies, covered in garlic or hidden under mounds of cilantro, a way for desensitized noses and tongues to get a shock of flavor.
How to Truly Enjoy the Aroma of Washoku
With such a beloved but subtle local sense of cuisine and taste, not to mention the amount of work that goes into preparation, it seems such a waste to dampen the experience with strong smells like perfumes or deodorants. Unfortunately, it is very common. Culture specialist Miura has witnessed this firsthand many times at her family's sushi restaurant and ryotei ryokan (elegant traditional inn), where the guests who complain about the cuisine are invariably those wearing strong perfume. She says that while she can ask guests not to smoke for the duration of a meal, smells such as perfume and scented detergent cannot be removed, and cause the wearer to lose a clear sense of taste.
To ensure that everyone's experience of washoku is memorable, it is important that no strong scents interfere with those of the food. From one's own clothing to staff uniforms and table dressings, washing with a completely scentless laundry soap ensures that flavors remain crisp and clear. I have recently found the Yashinomi Laundry Detergent series to be a great option: even people with allergies can use the plant-based detergent with peace of mind since it's soft on the skin and, moreover, scentless—meaning it also doesn't affect the delicate aroma of Japanese cuisine. Not only is this a way to show courtesy to the chefs who have created your meal and the other guests in the restaurant, but it is likely to improve your own dining experience as well. See for yourself how your nose regains its sensitivity, and learn to more deeply appreciate the delights of Japanese cuisine!

• Yashinomi Laundry Detergent
• Yashinomi Fabric Softener
• Yashinomi Detergent
All About Lifestyle Guide Yasuko Miura
Japanese culture researcher and life coordinator. Specializes in clear commentary and elegant proposals, contributing to TV, radio, newsprint, magazines, web, seminars, product planning and more. Engaged in various cultural projects, and an advocate for event-based learning (行事育・gyoji-iku) for children. Part-time lecturer at Jutendo University. Writer and supervising editor for numerous books.