A Basic Guide to Kenrokuen Garden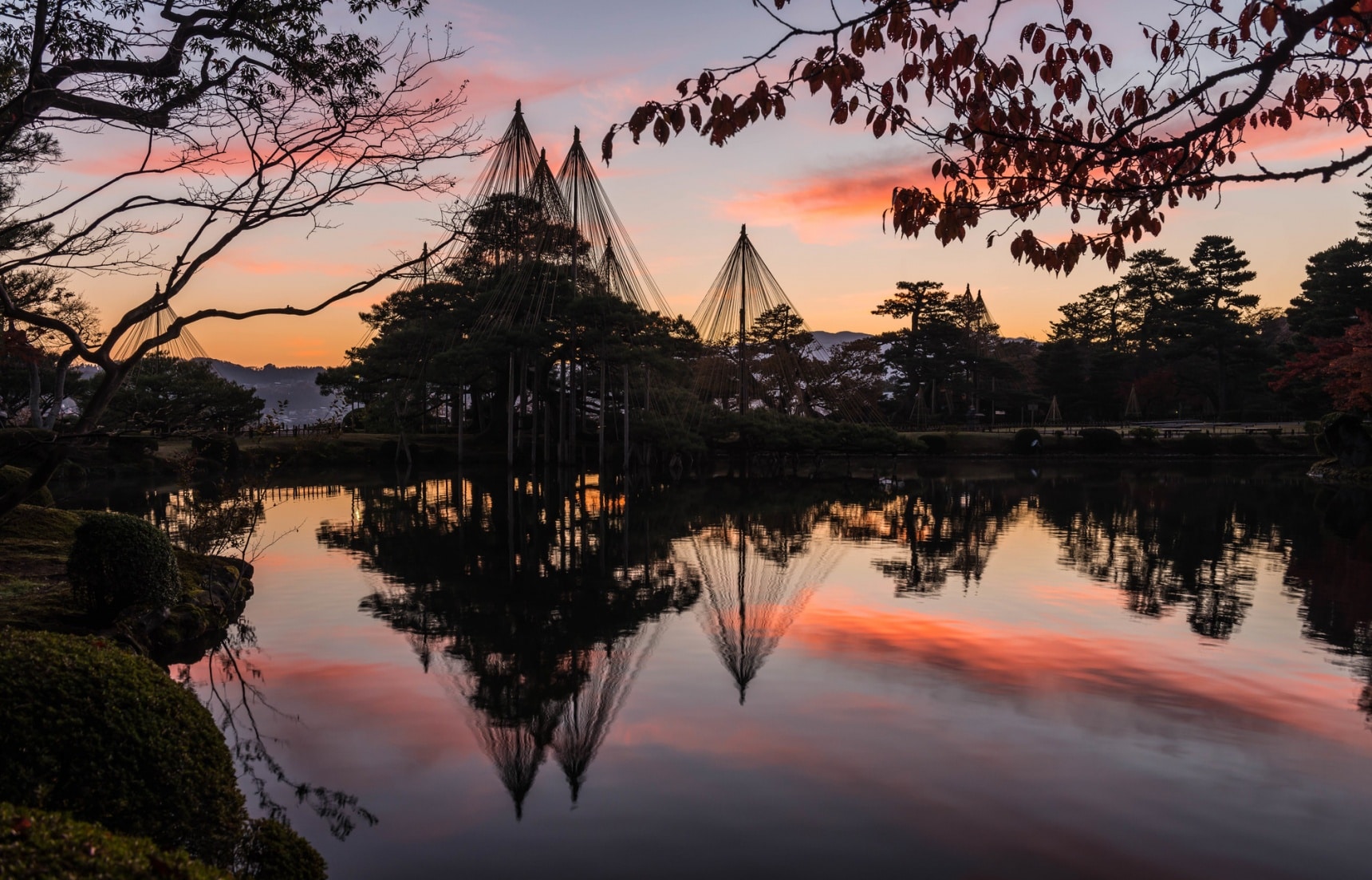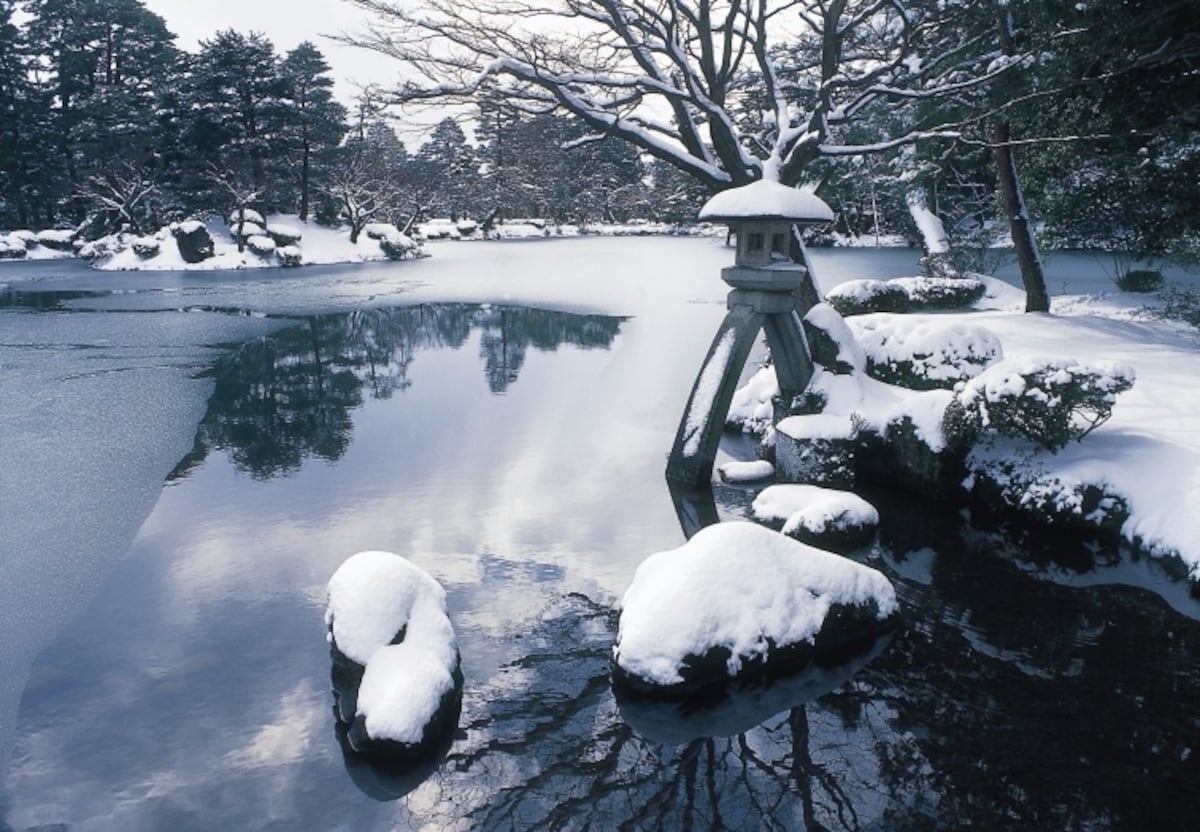 Development of Kenrokuen began in 1676, and it took about 200 years to be completed in its present form. In 1874, Yoshiyasu Maeda, the last ruler of the Kaga Domain (now Ishikawa and Toyama Prefectures), fully opened the garden to the public, following several years of allowing public access on select dates starting in 1871.

In 1985, the garden was designated as a National Special Place of Scenic Beauty. It is counted among the Three Great Gardens of Japan, standing alongside Kairakuen in Ibaraki Prefecture and Korakuen in Okayama Prefecture.

Key features of the garden include the Yugao-tei Teahouse, the former residence of wealthy retainer Genba Tsuda, huge old pine trees such as the Karasaki-matsu and Neagari-matsu, artificial ponds and islands, the 9-meter (29-ft) Sazae-yama Hill, and about 420 cherry trees and 200 plum trees. All assembled together on an 11.4-hectare (28.1-acre) space, they play off one another to create harmony through the juxtaposition of vastness and depth, art and nature.
The garden is located in the central part of Kanazawa, next to Kanazawa Castle and near other tourist spots such as the 21st Century Museum of Contemporary Art. You can easily access it by bus from Kanazawa Station, and on weekends and holidays you can take the Kenrokuen Shuttle Bus, which costs just ¥100.

The garden also hosts seasonal illumination events, with admission free during these times. The garden was designed in a circuitous style, and can be walked in about an hour. Be sure to wear comfortable shoes that can get a little dirty.
Hours: 7 a.m. to 6 p.m. (8 a.m. to 5 p.m. from October 16 to the end of February)
Admission: ¥310 (adult) / ¥100 (child)
Tel: 81+(0)76-234-3800
Access: About 15 minutes by bus from Kanazawa Station