21st Century Museum of Contemporary Art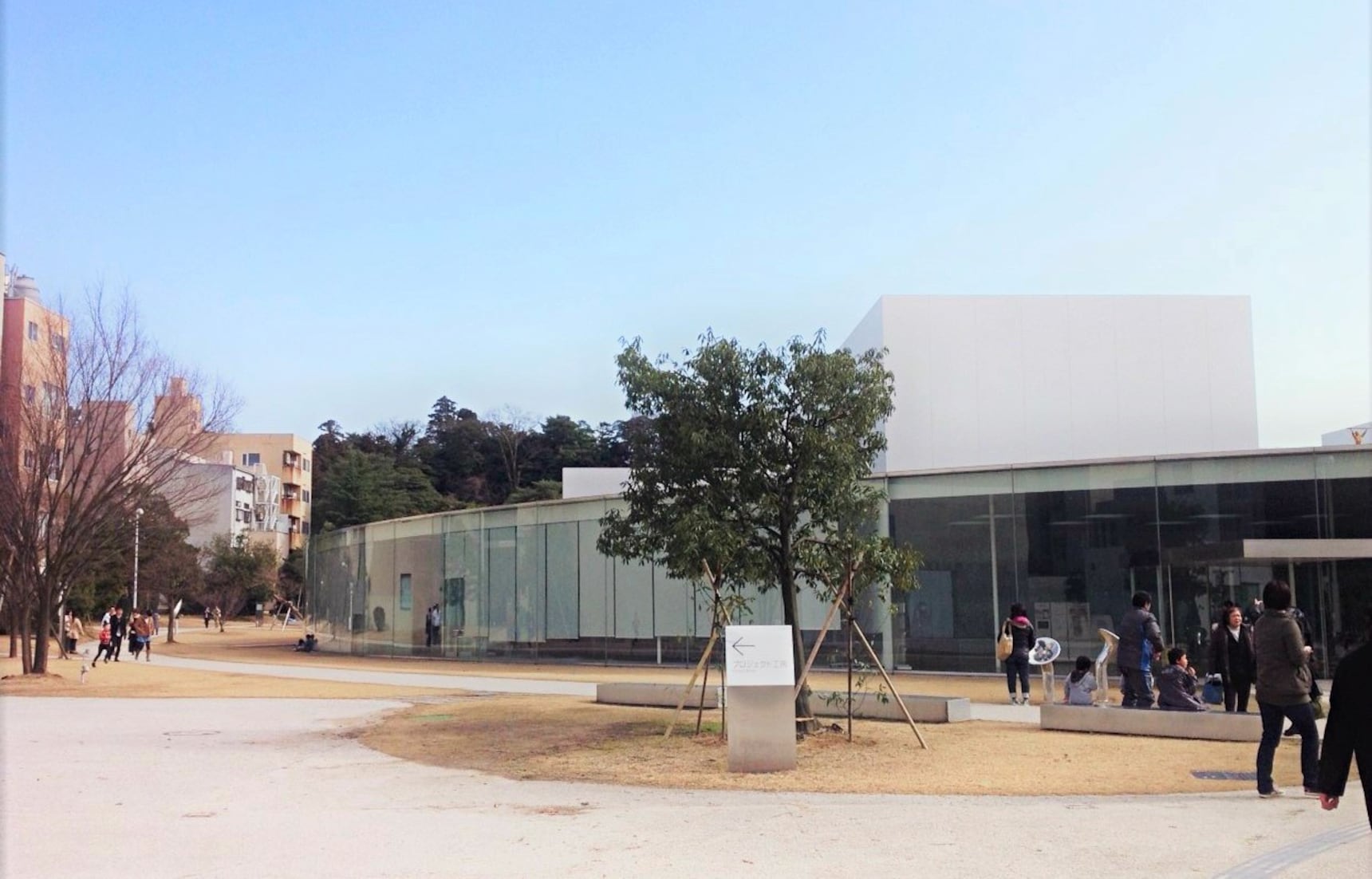 Kanazawa's 21st Century Museum of Contemporary Art is one of the most popular places to visit in the region, attracting more than two million tourists a year. Adding to the prestige, it has received three stars in the Blue Guide and two stars in the Michelin Guide. Before visiting the museum, be sure to check out this guide.
The Museum in the Center of Kanazawa
The 21st Century Museum of Contemporary Art opened its doors in 2004, but since the start of the Hokuriku Shinkansen in 2015 from Tokyo to Kanazawa, this disc-shaped museum has been enjoying enormous popularity among domestic and international tourists. The museum building stands in the central part of Kanazawa and visitors can easily access it from Kanazawa Station by shuttle or loop bus. It's also very near the Kenrokuen Garden and Korinbo, a lively commercial district in Kanazawa.
Exciting Exhibitions
The museum has various permanent exhibitions such as The Swimming Pool, Green Bridge, L'Origine du Monde, Wrapping and other collections. They are all, of course, very exciting, but one of the most recognized art works may be The Swimming Pool by Leandro Erlich. At one point while walking through the museum, you'll notice you're at the bottom of a swimming pool. You might be puzzled looking up, as strange people might be gazing down at you over the heaving surface of water. After escaping from the pool and heading to the exit of the museum, you'll realize you became part of the artwork as it's now your turn to look down at the people in the swimming pool.

The museum has also launched exciting temporary exhibitions since its opening. From 2014, a large-scale exhibition featuring architecture, modern art and industrial art has taken place, celebrating the 10th anniversary of the museum. Until March 12, 2017 the museum will feature the works of Thomas Ruff, a German-born contemporary photographer. But we recommend visiting the museum's website (below) to see the current and upcoming exhibitions.
Amenities
Apart from the museum, there's a café, museum shop, art library and tea house. If you're feeling tired after appreciating the artwork, take a rest at the café or art library, viewing the beautiful landscape outside the glass walls. There's also a day nursery and playroom for kids. In addition, there's free Wi-Fi available!
Access
Opening Times:
Museum: 10a.m.-6p.m. (8p.m. on Fridays and Saturdays)
Public zone: 9a.m.-10p.m.
Holiday: Mondays (and the next day if Monday is a national holiday) and New Year holidays

Admission fee: Around ¥1,000
Tel: 81+(0)76-220-2800
Access: About 10 to 20 minutes by shuttle or loop bus from Kanazawa Station