5 Things to Do with ¥100 Udon or Soba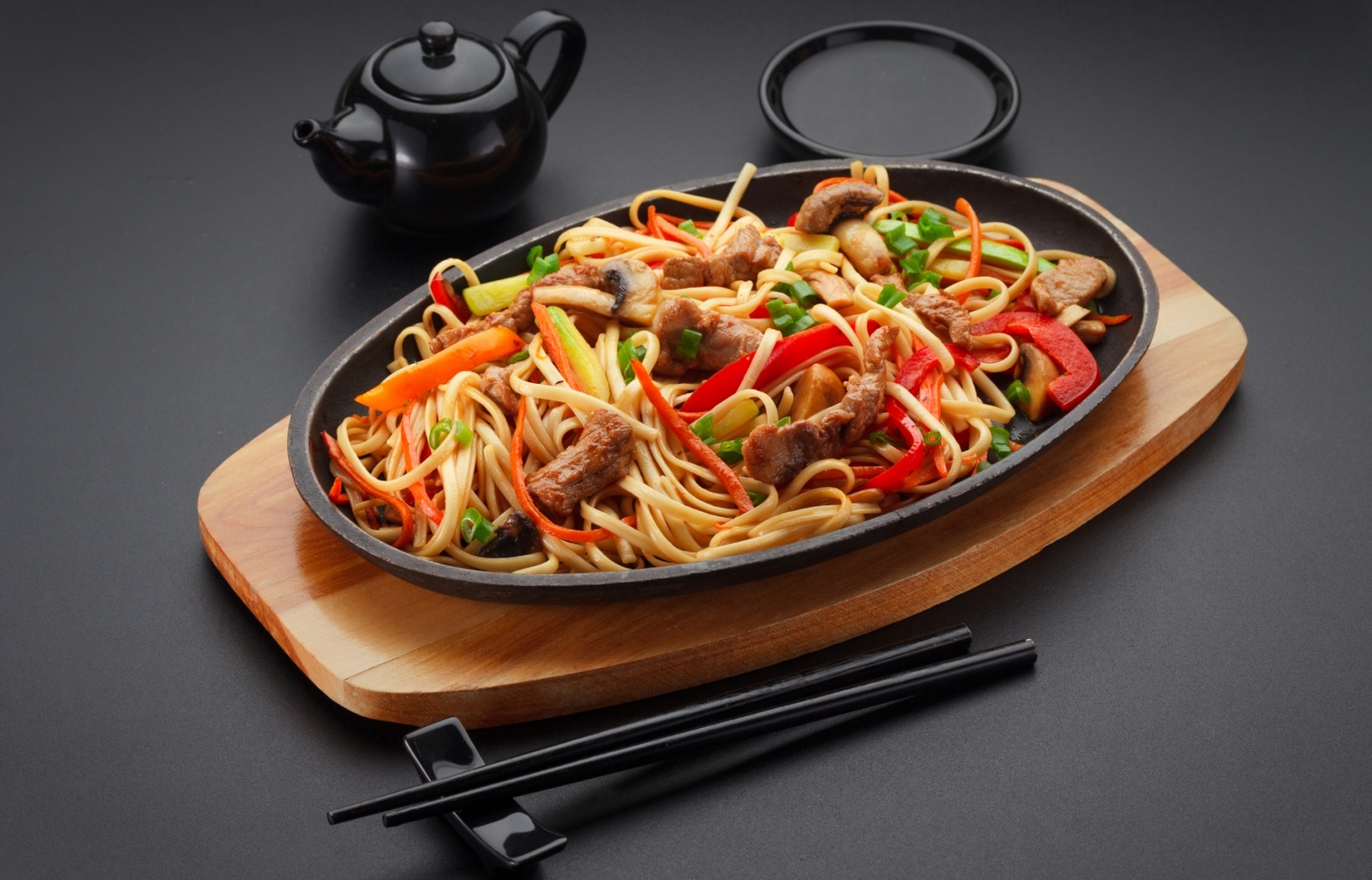 Are you ever amazed by the full courses contestants on Iron Chef come up with using one secret ingredient? This list of five things to do with a ¥100 pack of soba noodles (or udon flour noodles if you have a buckwheat allergy) may make you feel like a kitchen whiz! All you need is a little bit of creativity and the desire to save money.
5. Pork, Mushroom & Bean Curd Hot Pot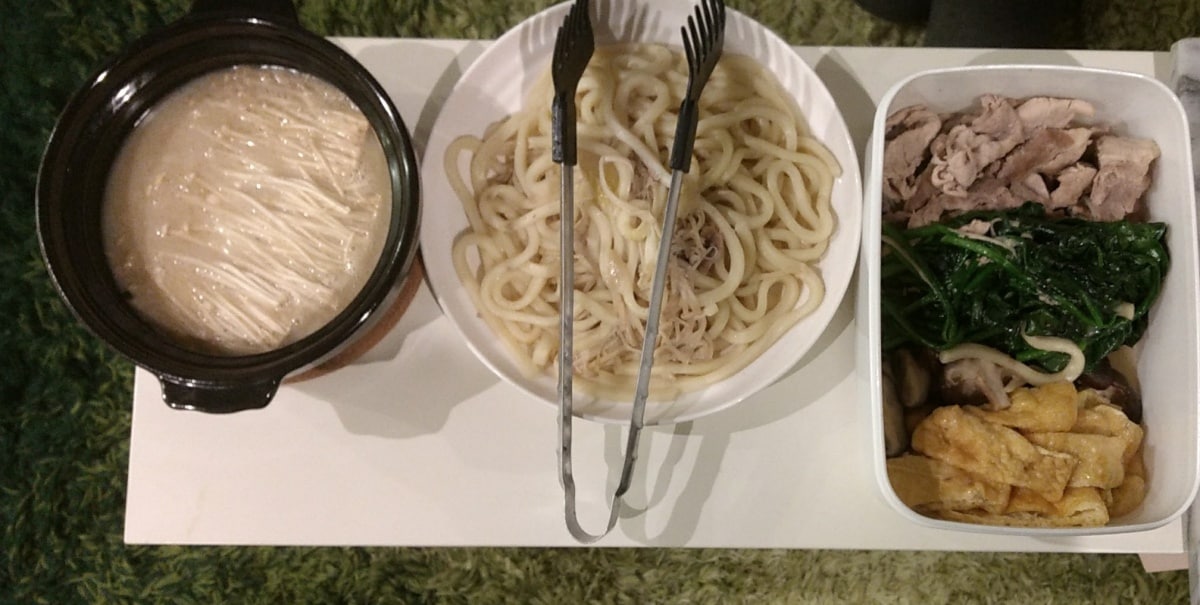 Pork broth, with pepper and salt, already makes a good base for nabe (hot pot). Buying pork from grocery stores such as could cost less than ¥1,000 (for a kg) and last for a week, for those living alone. If you prefer a more flavorful soup, ready-made nabe mixes are also sold for a little over ¥100 in these supermarkets. Mushroom and bean curd are also inexpensive, making this a filling, healthy and cheap meal that's very satisfying. Just boil everything together and enjoy an instant meal for one or two, maybe even three.
4. Breakfast Leftovers Udon Soup Paired with Supermarket Sale Sashimi
The best thing about udon or soba sold in packs is that it's already cooked. A little dip in hot water will do the trick. Mixing the noodles with breakfast leftovers, which is common if you're living alone, may just be a good way of repurposing your food and avoiding waste. Adding a little water, spices or even milk can make some magic. To complete your meal, drop by a supermarket that's about to close and hope for a good selection of sashimi on sale. Sashimi plus soupy noodles won't taste like you're scrimping at all!
3. Butter Chicken Curry Noodle Plate
This dish can easily be a hands-down favorite. Most value-oriented supermarkets sell store-brand curry sauces. MaxValu, for example, sells Butter Chicken Curry, which is thick, saucy and deliciously buttery. Compared to most curries, this curry mix has a generous serving of chicken chunks. The green curry, chicken tikka masala and Thai curry are also equally good alternatives to complement your ¥100 secret ingredient.
2. Rich Stir-fry Soup — 'Tsukemen' Style
If rice takes time to cook, udon and soba are great replacements to complement a stir-fry dish for a meal. If you add a little water to your usual stir-fry and make it extra flavorful, it would feel as if you're eating tsukemen (dipping noodles). Dip the noodles in the broth, and you're sure to enjoy every bite. Stir-fries could be made with the frozen pre-cut vegetables cheaply sold in supermarkets. Add a broth cube and meat of your choice, and you should be good to go.
1. Kimchi Noodle Soup
During winter, leafy vegetables and mushrooms are usually sold cheaply. But if nabe is too bland for your taste, spice it up with some kimchi. Ready-made kimchi varieties are available for about ¥350 a package (which could last you a month, depending on your use). Get a pack of greens—spinach, or horenso, is a popular and affordable choice— a tray of assorted mushrooms, and toss in spoonfuls of kimchi, and you're set to enjoy the the ultimate comfort food, with a little kick. Whoever said that udon and soba are boring doesn't know a thing.