Slake Your Thirst with Sake from Aizuwakamatsu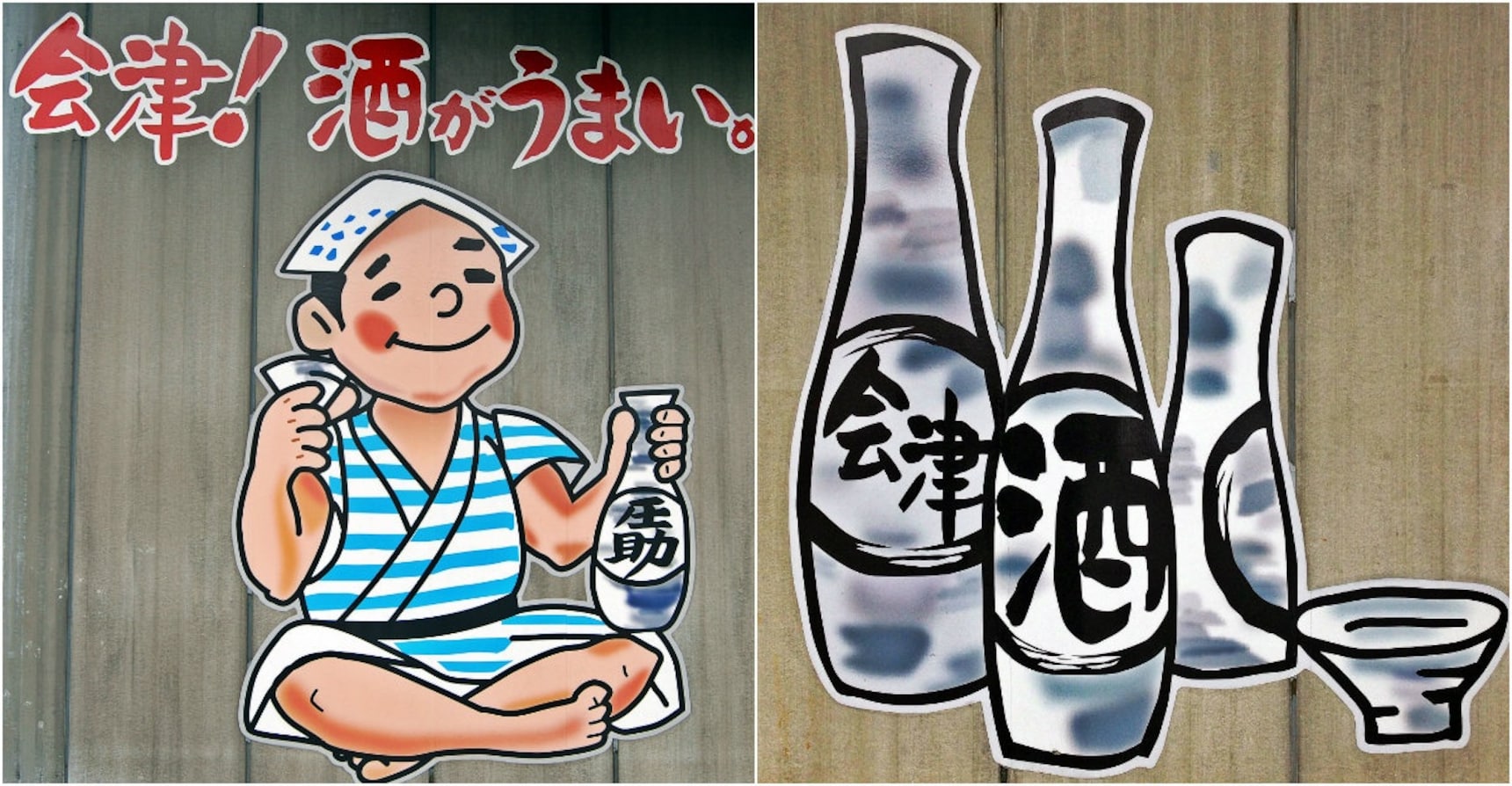 Though it's best known internationally for the hardship it faced in 2011 after the Great East Earthquake, Fukushima Prefecture is home to some of the nation's finest sake brewers. With a decade-long history of record-setting prizes received in the Annual Japan Sake Awards, I was happy to head up to Aizuwakamatsu and sample some of Tohoku's best!
Homecoming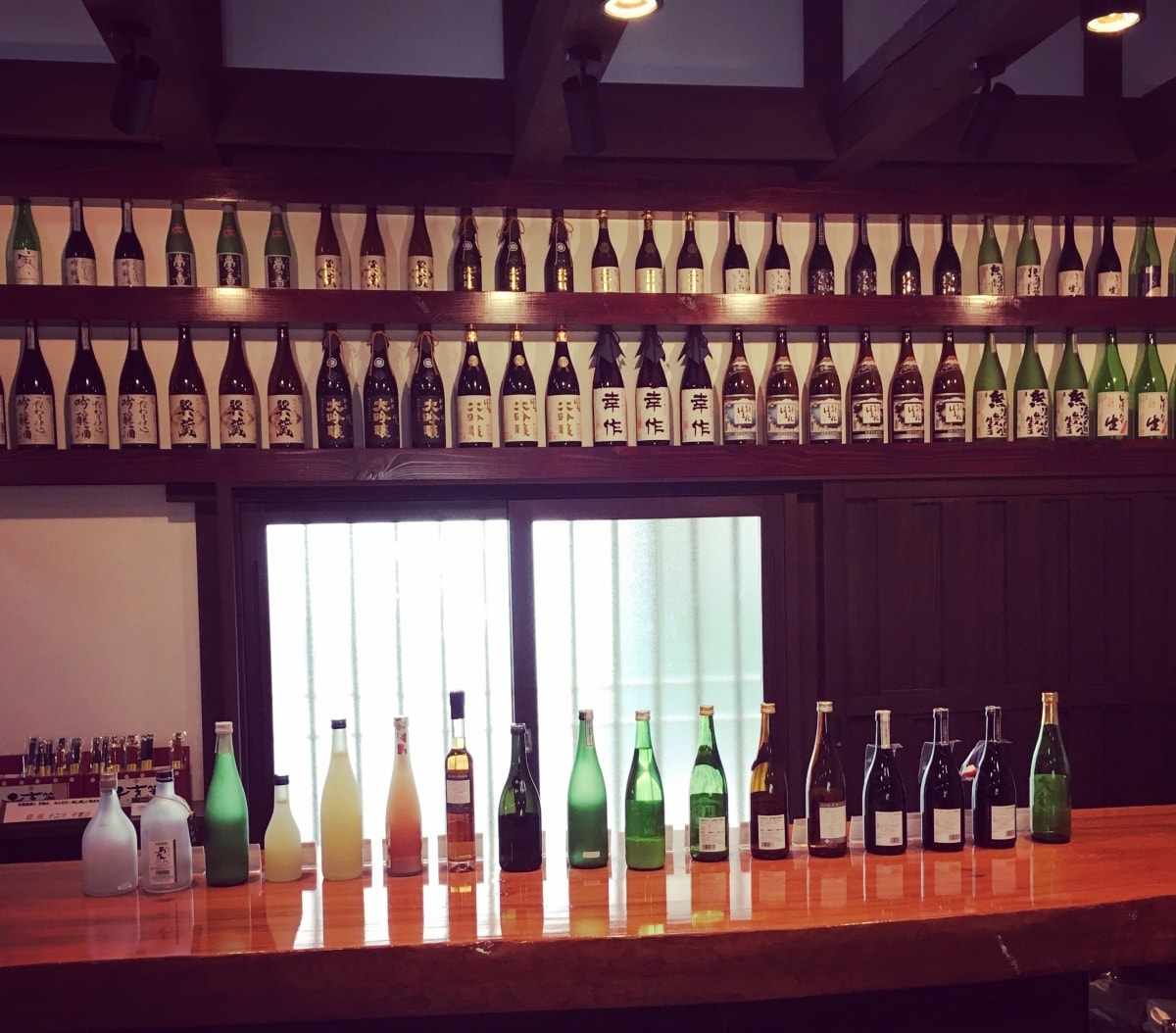 Since 2005—when Fukushima Prefecture had the largest number of Gold Prize winners for the first time—they have been ranked first or second in the sheer number of top prize winners. While there are a whopping 18 brands from various breweries throughout the prefecture that have taken home prizes over the past four years alone, I was determined to visit Aizuwakamatsu in particular, because I used to live there.
As a fresh-faced graduate, Aizu was my first experience in Japan, shortly after the Great East Earthquake. I was only there for a little under a year, but the beautiful snow-covered mountains, delicious local specialties, and enduring historical spirit made a powerful impression on me, and is a big part of why I came back to Japan again. But there was one thing in particular that filled me with regret:

When I lived in Aizu, I had virtually no interest in sake, and didn't have the palette or knowledge to understand the bounty I had at my disposal (as evidenced by the cheap carton of Onikoroshi I was holding, while attempting my best Vanna White impersonation). How many times while wandering the narrow, winding streets of the castle town had I obliviously walked past some of the most acclaimed breweries in the country? As I became more and more interested in the intricacies of sake brewing, it was a mistake I aimed to rectify.

And boy, did I rectify it! With my girlfriend in tow, I headed northward. We were able to visit a total of four breweries over the course of two days, and the sheer quality of everything I sampled has left me thirsty for more.
Miyaizumi Brewery
Miyaizumi Brewery is a short distance from the Aizu's iconic castle, Tsurugajo, and has been in operation for over 400 years. It's also unique because it's attached to a sake museum, complete with brewing tools, historical documents and family heirlooms. As I approached the beautiful building where the brewery and museum are housed, the warm, boozy smell of sake filled the air, practically enveloping me. To say I was excited is an understatement.

Unfortunately for yours truly, the museum section of the brewery was actually closed when I visited, due to the busy holiday season (I went around Christmas), and the fact that they had recently changed management. With plans to re-open for tours in the future, it would be worth contacting the facility in advance to confirm the touring schedule.
That said, when I stepped into Miyaizumi's pristine tasting room, I was greeted immediately, and offered a warm glass of amazake, a sweet, usually alcohol-free drink made from the lees left over from the brewing process. Their coolers were filled with products for purchase, and they had an ample supply of sake available for complimentary tasting, as well as a selection of shochu, a Japanese spirit distilled from various grains (including sake rice), fruits or vegetables.

My personal favorite was the Karakuchi Tokubetsu-Honjozo. Unlike a standard junmai, honjozo are unique because of a robustly-flavored brewer's alcohol is added during the brewing process. While this doesn't necessarily increase the overall volume of alcohol, it subtly changes the taste, and helps achieve and maintain unique flavor notes before and after the bottle is opened. Miyaizumi's Tokubetsu-Honjozo has a seimaibuai (rice-milling ratio) of 60 percent, is perfect at any temperature, and has a fragrant flavor with a dry finish that doesn't wear out your palette.

For English information, including hours of operation and access, check out Fukushima's sightseeing page. For purchases, check out the site below!
Suehiro Brewery
The Suehiro Sake Brewery's Kaeigura is also located in downtown Aizuwakamatsu, about a fifteen-minute walk from the station. It has been in operation since its establishment in 1850, toward the end of the Edo Period (1603-1868). Kaeigura is unique from Suehiro's other location, Hakasegura (located in Aizumisato), because it upholds traditional production methods of making sake by hand.

The Suehiro Brewery offers complimentary guided tours of their extensive facility throughout the day. The tour is in Japanese and photos are prohibited, but even if you don't speak the language, it's well worth the half hour to get a first-hand glimpse of the tools and ingredients they've used for brewing for hundreds of years. The facility also has deep historical connections to Aizu's local lords, as well as Nobel Laureate Dr. Hideyo Noguchi, and includes an exhibition of historical cameras, and retro posters from the Japanese film series, Tora-San (known in Japan as 男はつらいよ).
Once the tour was finished, the guide led us into the gift shop and tasting room, giving the attendees an in-depth explanation of each sake we enjoyed, including the optimal temperature for serving, and recommended pairings. My personal favorite was a Gold Prize winner of the 2014 Kan Sake contest, the Densho Yamahai Junmai.

The traditional process of making yamahai was quite labor intensive, with laborers ramming oar-like poles into the rice and koji (bacteria used for sake production) for hours. In the early 1900s it was discovered that this process was unnecessary, and that the same effect could be duplicated by adding a little more water during production process, and keep it at a slightly warmer temperature, and that the addition of lactic acid cut production time nearly in half. The lactic acid gives the sake a more robust, gamier flavor, making it the perfect accompaniment for hearty meat dishes. Suehiro's Yamahai Junmai has all the funkiness you'd expect, with a round, velvety finish that makes it incredibly drinkable. Needless to say, I can't wait to bust open the bottle I brought back.

For access and operating hours, visit Suehiro's page on the Fukushima's sightseeing guide. For purchases, photos, and more check out the website below.
Aizu Homare Brewery
The Aizu Homare Brewery is located outside of Aizuwakamatsu, in the neighboring city of Kitakata, a town so famous for its ramen that it reputedly has the highest volume of ramen restaurants in the country. Since I actually used to work in Kitakata, I made sure to spare some time to visit my old Japanese teacher, stop in for some ramen, and visit the Homare Brewery.

The brewery was originally established as the Kanou Shuzo in 1918 and changed its name throughout the years before eventually becoming the Aizu Homare Brewery. Like its name would imply (homare means honor, glory or praise), Homare has been garnering acclaim since it won the Gold Medal "Champion Sake" at the International Wine Challenge in 2015, as well as the top prize at the Fukushima Breweries Association's annual exhibition.
While I wasn't in time for a tour of the facilities (it's easy to forget how infrequent trains can be outside of Tokyo), I was able to enjoy a tasting in the brewery's retail store, which was originally the founder's home. While the prize winners I sampled were delicate and delicious (and I definitely brought a bottle home), Homare has also been working to create new, unique sake varietals utilizing local fruits to appeal to a broader audience. I tasted a deliciously tart yuzu sake that would be perfect with some bubbles to beat the summer heat, and a cloudy strawberry sake that was almost like a dessert.
The grounds outside the store were also gorgeous. The tranquility offered by the beautifully cultivated Japanese garden would be the perfect spot to enjoy Homare's products, and if they haven't offered it up as a venue for weddings, they should definitely consider it. The bar at the reception would be one to remember.

Check out Fukushima's sightseeing page for information in English. Otherwise, visit their homepage at the link below.
Tsurunoe Brewery
Tsurunoe Brewery is on Aizu's Nanuka-Machi street, a historical road that was integral for trade in the region, and offers visitors views of historical buildings that are still standing to this day. Tsurunoe Brewery has been owned and operated by generations of the Hayashi family since 1794, and was historically the chief purveyors to the Aizu clan. Needless to say, they take the traditional methods of production very seriously.
Although I was unable to get a tour of due to the holiday season, my visit to Tsurunoe was still an incredibly deep experience thanks in no small part to Yuri. The daughter of the current president of the brewery, she often works with her mother Keiko and clearly has a deep love for her family's business. She offered us samples of their award-winning product line (their Aizu Chujo Junmai Daiginjo won first prize in the 2014 Tohoku District Sake Competition), and took the time to explain their production process, the nuances of whatever we were sampling, as well as her family history. Perhaps the best recognition of her dedication is the fact that she has a line of products named after her.
My personal favorite was an extremely limited run in the Yuri series that was actually a shizukuzake (foolishly not pictured). A traditional method that's even more involved than others, the process of making a shizuku forgoes the typical pressing that separates lees from the alcohol. Instead, the mash is hung up in mesh bags and suspended over a vat, and the sake drips out by the force of gravity alone. The crisp, crystal-clear flavor was unlike anything I had ever tasted, and Yuri was so pleased I bought a bottle that she gave my girlfriend and me two complimentary choko (sake cups) with the brewery's logo. That sort of authenticity and generosity is extraordinarily commonplace in Tohoku, and part of what makes the region so incredible.
For more information on the wealth of incredible experiences Tohoku has to offer, click here and start planning your own unforgettable trip!