Limited-Edition Pringles with Japanese Flavors
For the first time, Pringles is releasing a limited-edition karaage variety, which is said to capture all the delicious flavors of the juicy, crispy skinned fried chicken morsels. The package also features an enticing picture of the popular Japanese dish, served in a tavern-like izakaya setting. And that's not the only new flavor.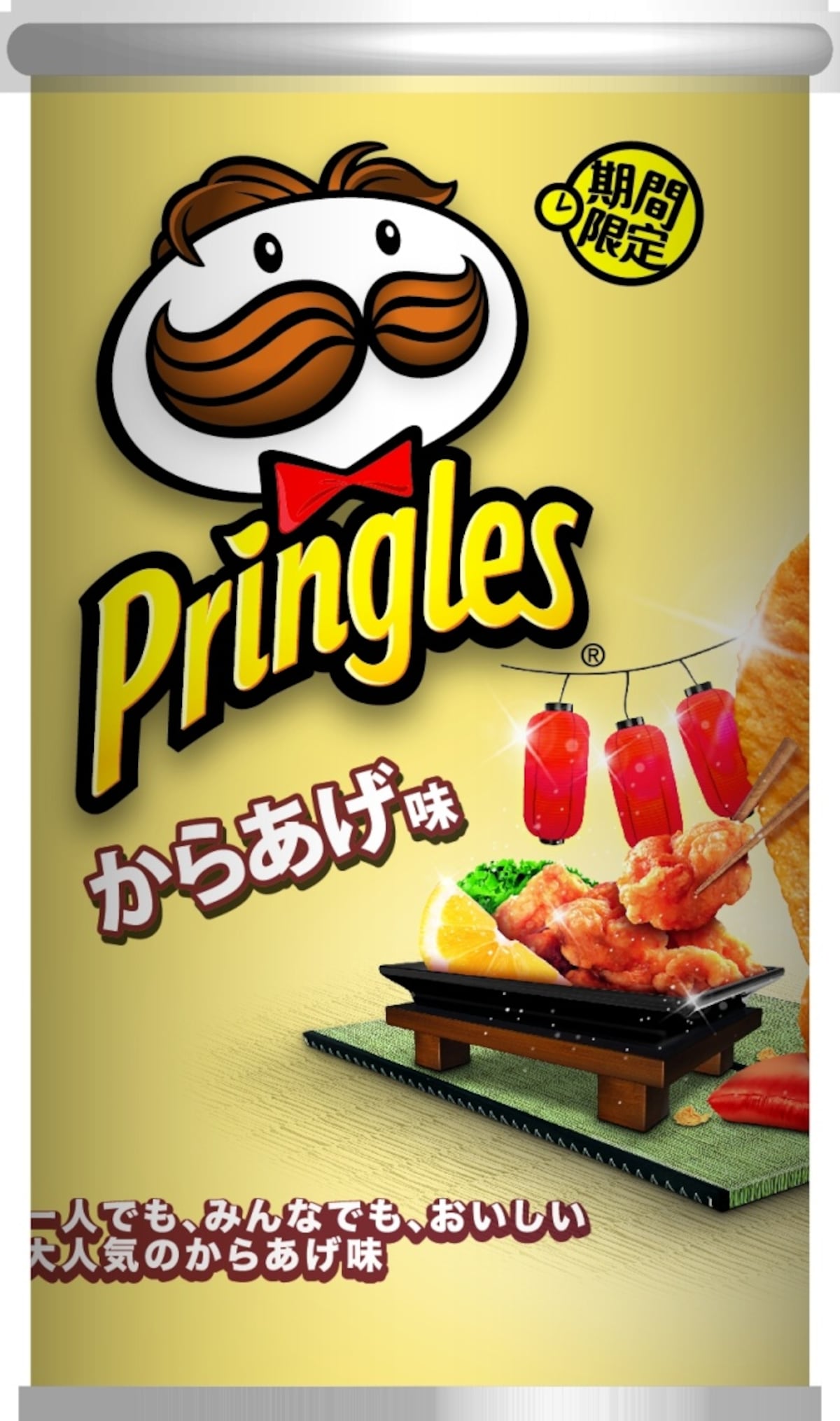 Accompanying the new fried chicken flavor is another popular snack food: takoyaki octopus balls. This variety is limited to sale in the Kansai region, where takoyaki is most famous, and is said to contain the same distinct flavors as the snack itself, including the deliciously intertwined tastes of mayonnaise, dried bonito and pickled ginger. The package features a takoyaki stall, run by a chip wearing a headband, to add to the fun of the new release.
As a limited-edition souvenir of the Kansai area, the takoyaki-flavored Pringles will be sold in boxed packs of three. The boxed packaging includes images of famous sites from Osaka, Kyoto and Kobe, three of the top tourist destinations in the Kansai region.

The release of the new flavors has been timed to coincide with end-of-year celebrations, where gatherings with friends and family call for easy-to-consume snacks designed for sharing. The fried chicken flavor can be found on supermarket shelves around the country now, where the 53-gram (1.9-oz) cans are set to retail for ¥122 (US$1.07) each. The takoyaki variety goes on sale from December 13, 2016 at shops in the Kansai region (Osaka, Kyoto, Hyogo, Nara, Wakayama and Shiga Prefectures) for ¥600 (US$5.20).