Top 12 Must-Visit Eateries in Hakodate
12. Pork cutlet curry from Ganso Koike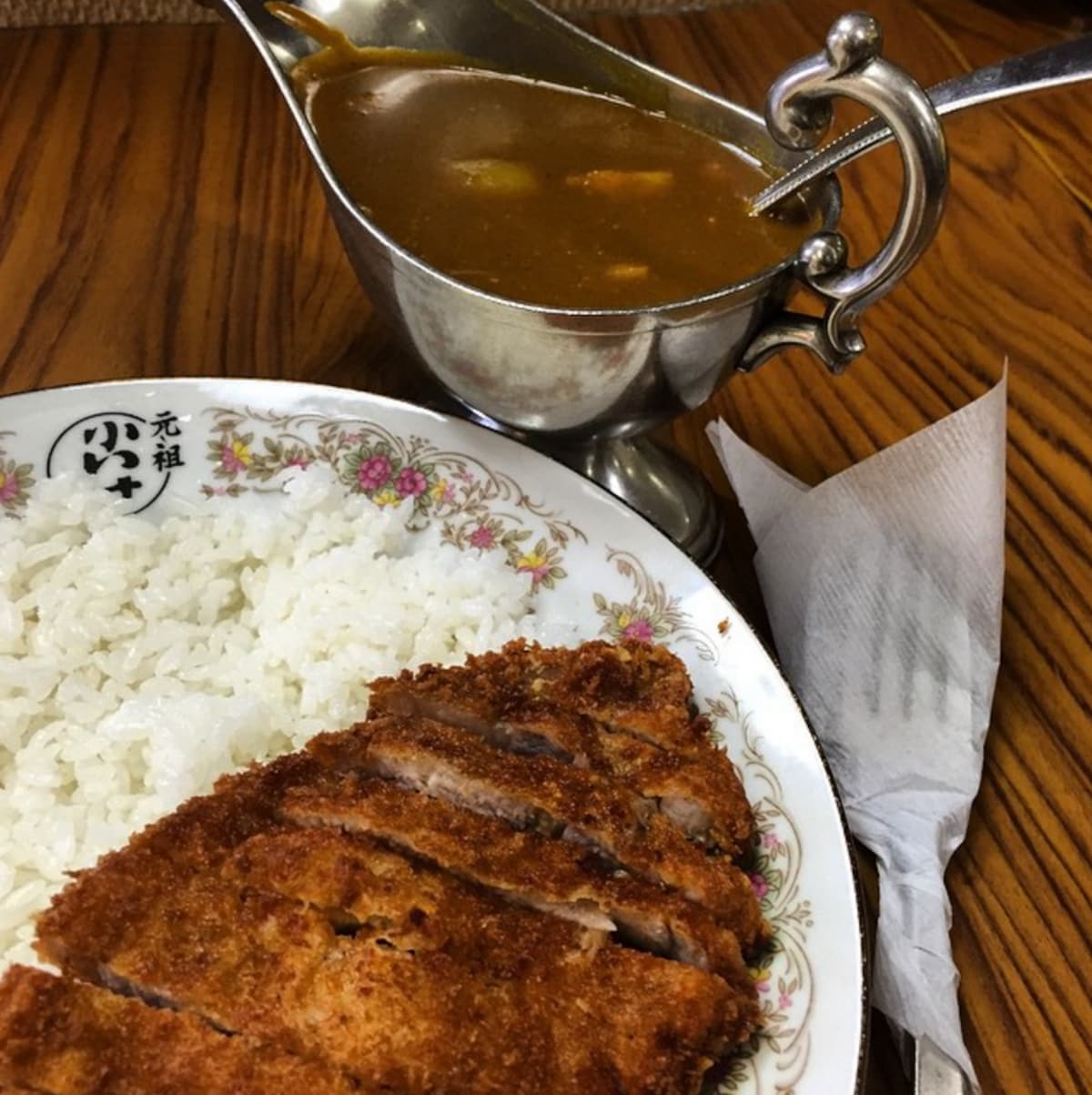 Hakodate is famous for seafood, but having seafood for breakfast, lunch and dinner might get a little boring. For those who want to try something different, Ganso Koike is the perfect restaurant for you.

Ganso Koike is a curry shop that is most famous for their katsu (pork cutlet) curry. Deep fried pork cutlet is soft and crispy and creates a fantastic harmony with the spicy curry. The restaurant is best visited during lunch hours as it closes at 3:30 p.m.
11. Unique ramen from Sakurai Ramenten Sakuraiya
Hakodate is most famous for the Shio Ramen (salt-based ramen) but Sakurai Ramenten Sakuraiya is a ramen store that offers you a different choice.

Sakurai Ramenten Sakuraiya is most famous for their Hiden Kuro Shoyu, a ramen served in black soup made from home-made soy sauce. Despite the appearance, it has a mild and fragrant soy-sauce taste and is a great choice for those who have already tried various Hakodate Ramen before.
10. The one-coin luxury at Asaichi Shokudo Nibankan
Asaichi Shokudo Nibankan is another store where you can enjoy fantastic seafood in Hakodate. It is also located at Hakodate Asaichi (Hakodate Morning Market).

What makes Asaichi Shokudo Nibankan attractive is the luxury accompanied by the cheap cost; you can enjoy the seafood Donburi at this restaurant at a cost of one coin - 500 JPY (4.8 USD)! Different choices such as salmon, scallops and even red caviar are available, making this one of the best budget seafood restaurants around.
9. 5 coloured seafood donburi from Kaisen Ajidokoro Suzuya Shokudo
Kaisen Ajidokoro Suzuya Shokudo is a restaurant located in Hakodate Asaichi (Hakodate Morning Market) and is one of the great places to enjoy seafood Donburi.

The restaurant was opened in 1993 and is most famous for the Kaisen Goshiki Don, which literally means five-coloured seafood Donburi. You will be able to select your 5 favourite seafood from selections including shrimp, crab, salmon, scallops and more. Create your original recipe and indulge in fantastic seafood Donburi!