6 Next-Level Panko Recipes
Namiko at Just One Cookbook is a huge fan of fried food. This cook extraordinaire has plenty of recipes that take panko breadcrumbs to the next level, and we've collected our six favorites below. Be sure to head to Just One Cookbook if you need more bready inspiration!
6. Tonkatsu Recipe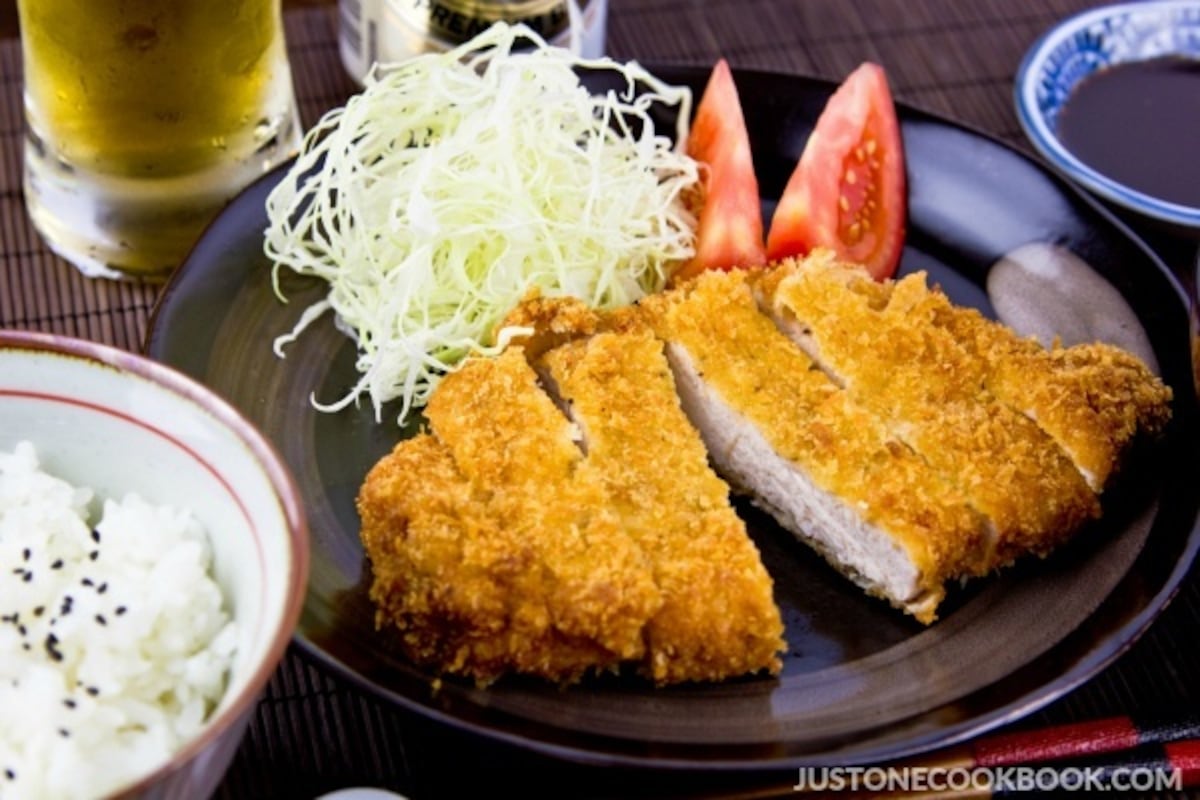 If you love deep-fried food—and panko-coated crispy food in particular—you must love tonkatsu. Tonkatsu (豚カツ) consists of a breaded, deep-fried pork cutlet, where 豚 is the kanji for pork and katsu (カツ) is short for cutlet, or katsuretsu. Read on for key tips to making the best tonkatsu at home!
5. Curry Doria Recipe (Rice Gratin)
Doria is a kind of Japanese rice casserole. The three basic components of doria are steamed rice, savory sauce, and melted cheese on top—though you can substitute macaroni or fusilli if you prefer pasta instead of rice. In this case, Namiko's got a flavorful curry meat sauce, including two tablespoons of panko breadcrumbs for some crispy texture. Click below for details!
4. Menchi Katsu Recipe
Menchi katsu (minced meat cutlet) is usually deep friend in Japan, but its can also be made in an oven. You'll need ample ground beef and pork combination, cooking oil, milk, half an onion, five eggs, a cup of flour, a little over two cups of panko, and a variety of seasonings. It's a great idea to make extra so you can have the leftovers in a sandwich the next day! Check the recipe below!
3. Wafu Hambagu Recipe
A hambagu (ハンバーグ) is a scrumptious Japanese-style hamburger eaten without a bun. The meat patty is cooked in a frying pan until moist and flavorful, garnished with daikon and shiso leaves, and enjoyed with ponzu-based sauce. Watch the video above, then read on for more tips and details—including the real secret to a great-tasting wafu hambagu!
2. Korokke (Potato & Meat Croquette) Recipe
Korokke, or Japanese croquettes, may take a long time to make, but the homemade version beats restaurant korokke any time! For this particular recipe, you'll need four potatoes, an onion, half a carrot, two shiitake mushrooms, ground beef, four eggs, half a cup of flour and two cups of panko, plus oil and seasonings. Click below for the full directions!
1. Crispy Baked Chicken Recipe
Looking for a healthier version of a chicken katsu? Try this crispy, oven-baked chicken recipe, which is not only healthier, but also avoids all the mess of deep frying. The key is to toast the panko first, so the color of the breaded chicken looks just like a regular chicken katsu. This recipe can also work with pork, but just make sure it's thin so it will cook completely!