Snack on Some Strawberries Dipped in Matcha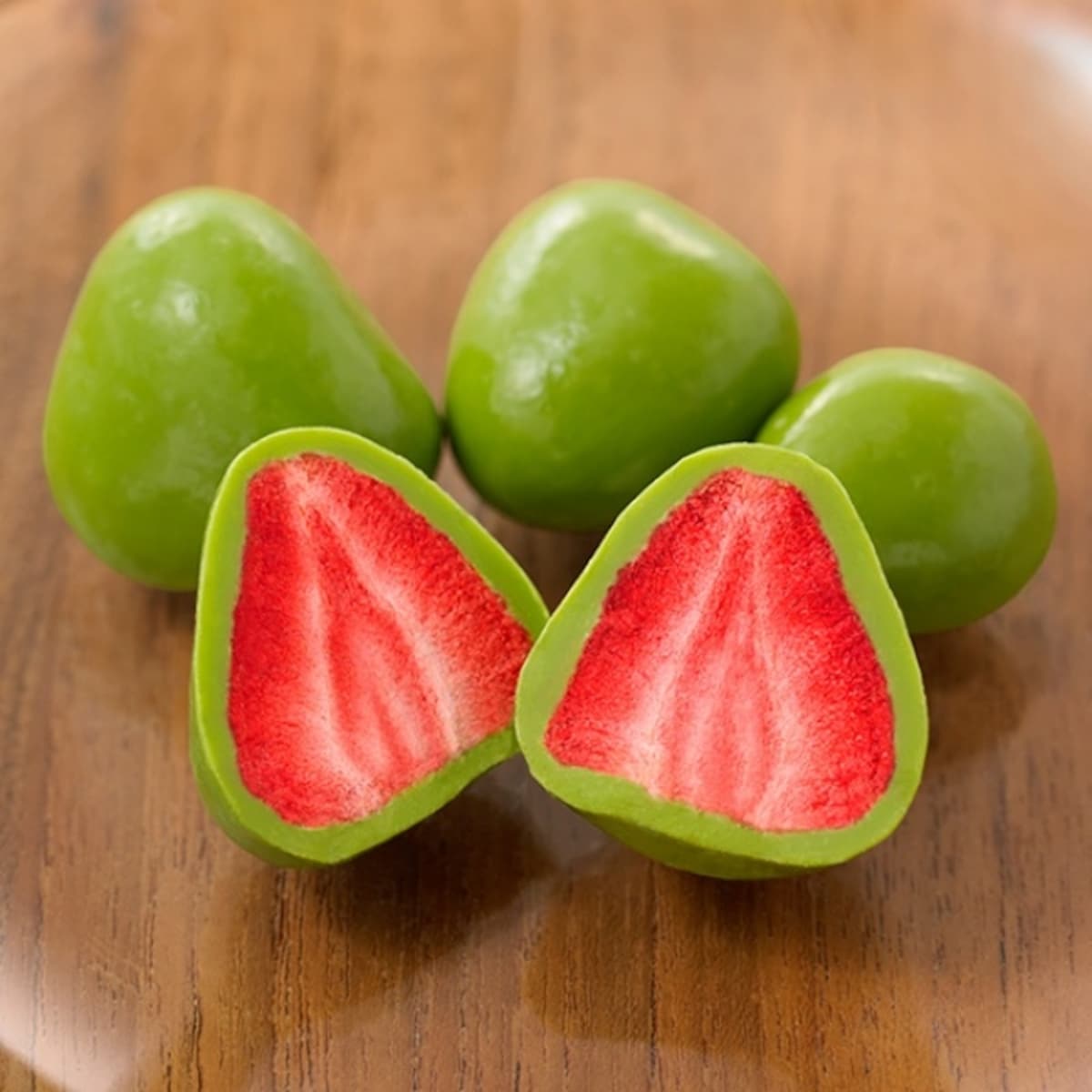 Mujirushi Ryohin goes by many names, as it's also called Mujirushi or just plain old Muji by shoppers. You'll find similar variety in the chain's product lineup, as the lifestyle chain sells everything from furniture to kitchen appliances to clothing.

Mujirushi even has a food section, stocked with pastas, curries, and soup mixes. If you're hungry right now, there's such a wide selection of candies and snacks that it can be tough picking just one to munch on... unless you've got a thing for strawberries and green tea, because then the new green-tea covered strawberries are the obvious choice.

The new candies are a variation on Mujirushi's white chocolate-covered strawberries, its best-selling sweets. This time, though, powdered Uji matcha, Japan's most prized variety of tea, is mixed into the white chocolate, giving an eye-catching color and refreshing bitterness to the coating of the freeze-dried strawberries.

The green tea strawberries carry a slight premium, costing ¥300 (US$2.90) for a 50-gram (1.8-ounce) bag, compared to the regular white chocolate's ¥280. They're still a very affordable indulgence, though, and we expect plenty of people will be snatching them up when they go on sale September 21, 2016 at Mujirushi locations throughout Japan, or September 23 when they become available on the Mujirushi online shop.

Related Stories:
Matcha green tea meets strawberries in Japan-exclusive drinks from The Coffee Bean & Tea Leaf
Matcha chocolate-covered strawberries: The newest green tea treat from Kyoto
Japan's newest elegant and delicious green tea cheesecake is only available at... 7-Eleven?