A Cat's Eye View of Takehara
In 2015, the city of Onomichi, in Hiroshima Prefecture, introduced a new way to navigate one of its neighborhoods: the Cat Street View, which took the first-person perspective and interactivity made popular by Google Street View and added cute kitties. Now, the system has been expanded to include another Hiroshima town, Takehara.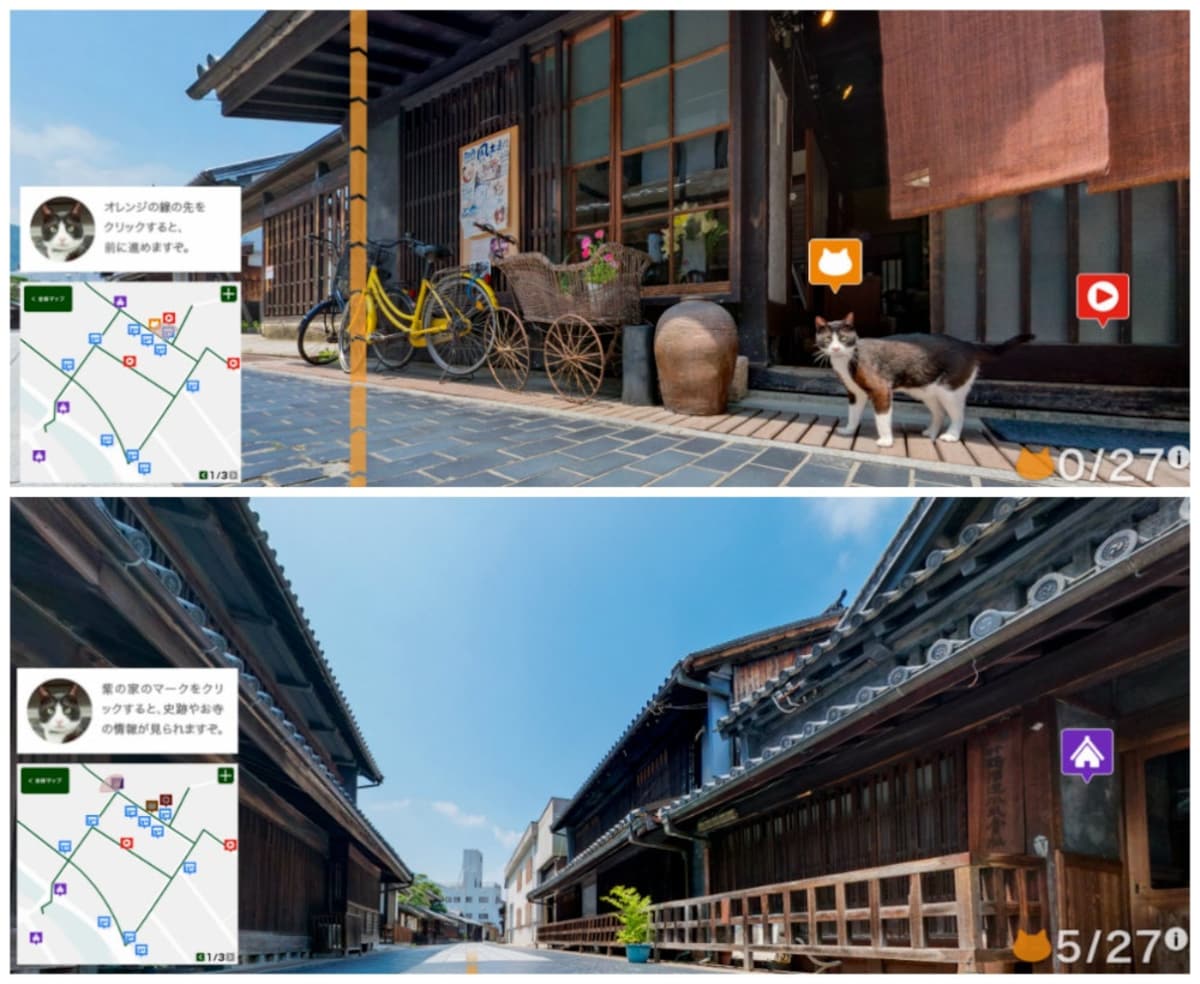 The interface, titled Cat Street View 2, is largely unchanged from the Onomichi version. You move by clicking on the dotted orange paths, while dragging the cursor (which is stylized as a paw print) lets you move your field of vision around as you take in the picturesque scenery of Takehara's historical district. But since this is the Cat Street View system, your view will always be at a cat's eye-level.

Cat Street View is a double meaning, though. Not only are you viewing the street as a cat would, you're also going to see plenty of Takehara's feline residents!
If you've got your speakers turned on, they'll even make their presence known by audibly meowing if there are cats to be seen at your current location on the map. Some of them even have associated profiles or videos, which you can watch by clicking on the icons that appear next to them in the viewing area.

Each time you click on a new kitty, it'll be added to your current tally, shown in the bottom right corner of the screen. Rumor has it that after you find all 27 of them, you can enter a drawing for a Cat Street View T-shirt. So whether you need some new threads, or just two dozen-plus reasons to smile, you can start your search right away by opening the map here.